Everything about Dubai — from buildings to brunches — is super luxe and over-the-top, so it's not suprising that their New Year's Eve celebration is one of the most opulent (and popular) in the world. But we learned last year that you don't have to spend thousands of dollars or stand outside for 18 hours to experience the fireworks or have a good time.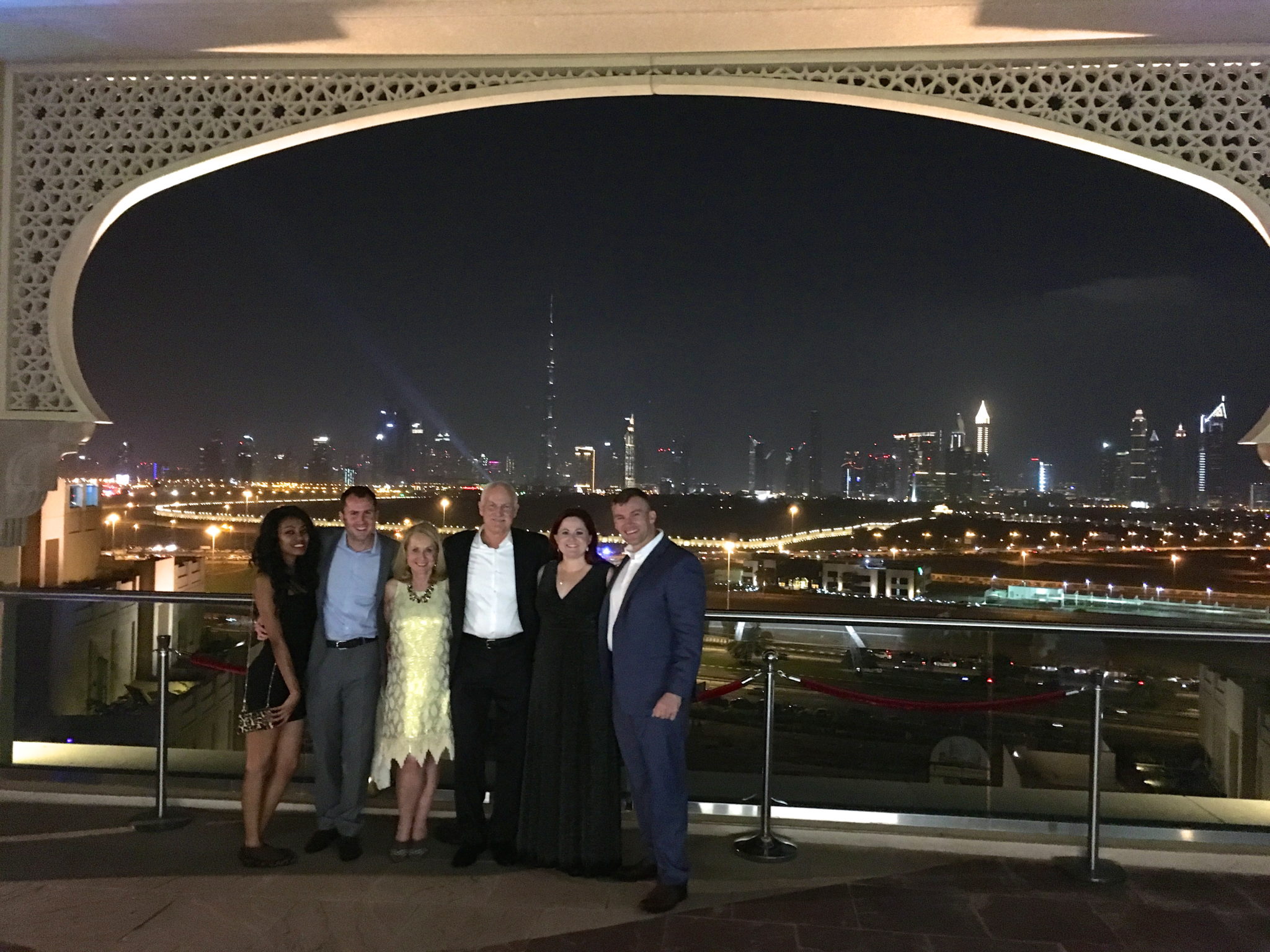 The most important thing to know about NYE in Dubai is that there isn't just one fireworks show. The most famous is the display from the Burj Khalifa, but there are also epic fireworks at the Burj Al Arab (the sail building) and the Atlantis on The Palm. It's best to decide which fireworks show you want to see before you even book your hotel, because road closures and traffic make it difficult to get around after mid-afternoon on Dec. 31, so you will want to stay in the general area of the fireworks you'd like to see.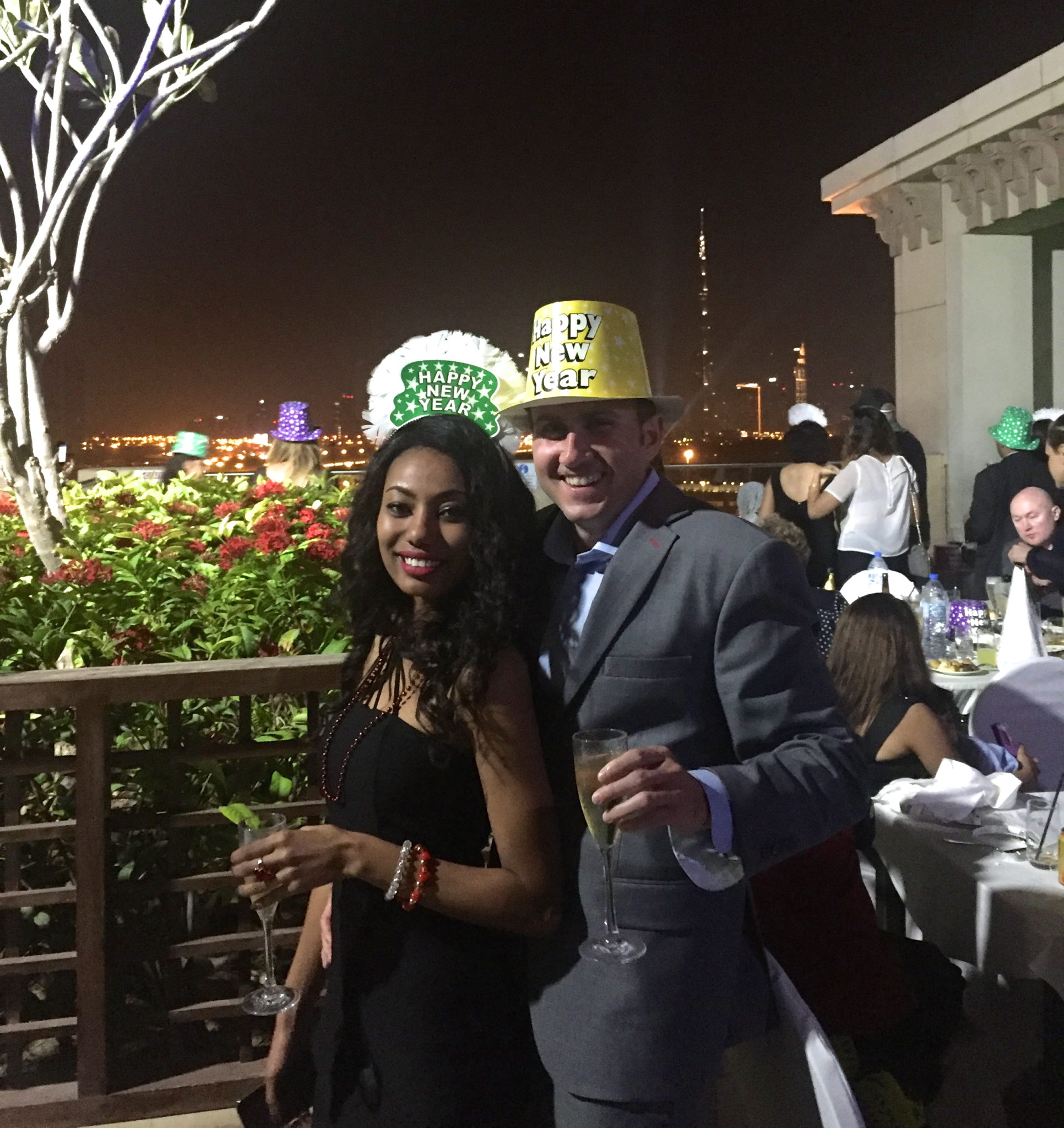 Many hotels offer dinner packages with a view of the fireworks: We stayed at the Marriott Al Jaddaf, which has a great view of the Burj Khalifa from the rooftop pool. For NYE, they set up tables all around the pool area and had a buffet dinner, so we could sit up there and have dinner and drinks before the fireworks display. And, we were pleasantly surprised when another fireworks display started even closer to the hotel, so we got two for the price of one!

But there are plenty of other hotels and restaurants with good views of the Burj, and almost all of them offer New Year's Eve packages, even if they're not advertised on their website. If you're not sure about the view from particular hotel or restaurant, you can check photos on its website or on a booking site like Hotels.com, or you can do what I did: Call them directly and ask. You can also request information about NYE options, since some of the parties and dinners are ridiculously expensive. And if you're looking for something a little more romantic, look for a hotel room with a Burj Khalifa view. We just stayed at the Westin Al Habtoor City last week, and our room had an amazing view, and the Marriott Al Jaddaf also has great views from some of the rooms. Once you get a Burj-facing room, you can order room service and watch the fireworks in your pajamas!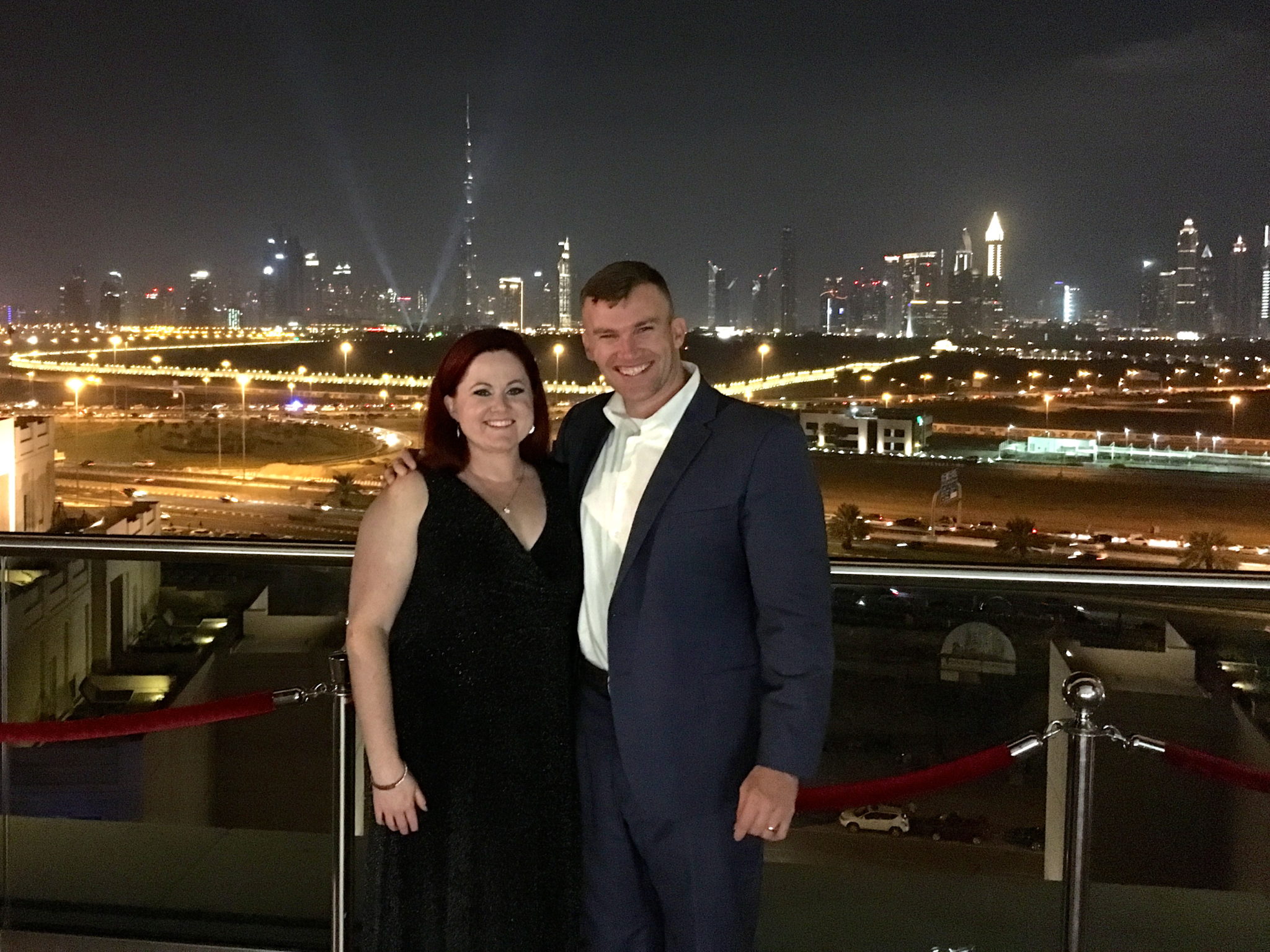 If you do decide to stand or sit outside to watch, make sure you figure out a good viewing area and get there EARLY. They closed the roads around the Dubai Mall and the Burj Khalifa around lunchtime last year, so if you wanted to watch from the fountains, it could be a little challenging to get there. There are some other options, though, as outlined on the official Dubai tourism website. If you'd prefer to see the Burj Al Arab  fireworks, the beach is the place to be. Luckily, there is plenty to do around the beaches and the Burj, so you don't have to plan on sitting in place for 12 hours. But remember to make a plan for getting home afterward, as well!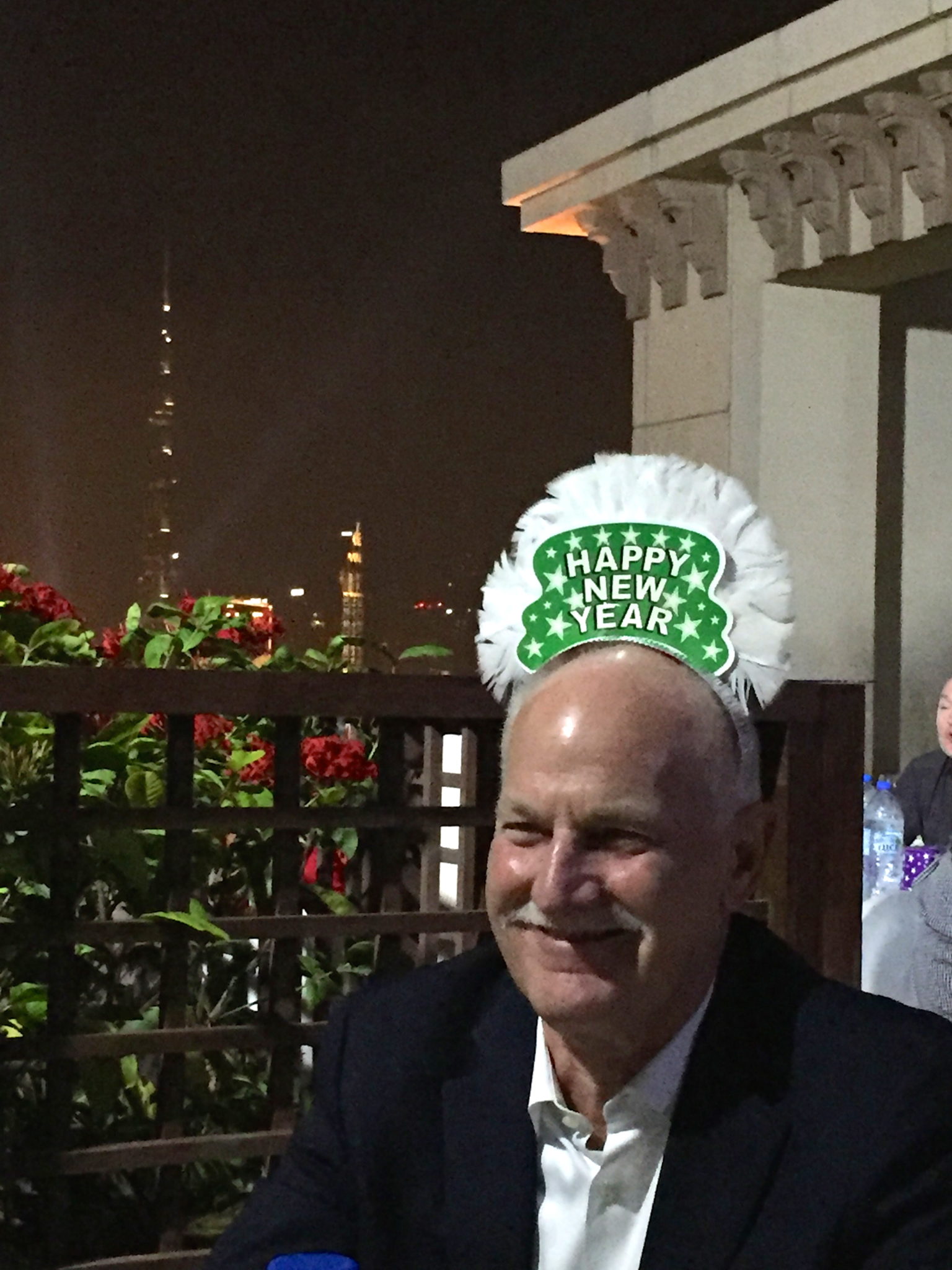 Visiting Dubai for New Year's Eve is a pretty amazing experience, and unlike Times Square in New York, it doesn't require standing outside in the cold for hours. If you plan ahead and make some reservations now, you'll be all set when the countdown begins.