There are a few things you absolutely MUST do if you visit Dubai, and going up in the world's tallest building is one of them. (Yes, even if, like me, you're terrified of heights)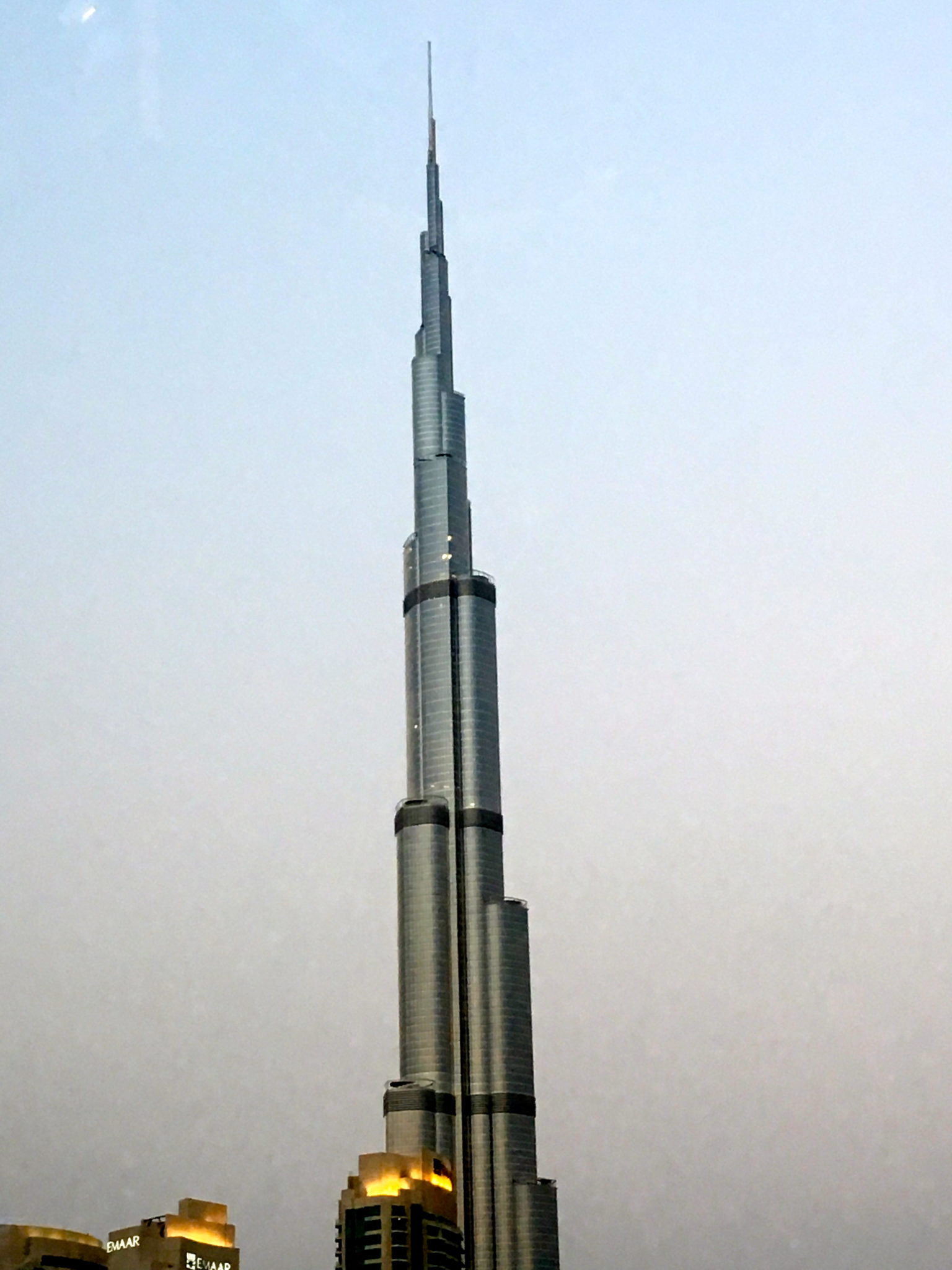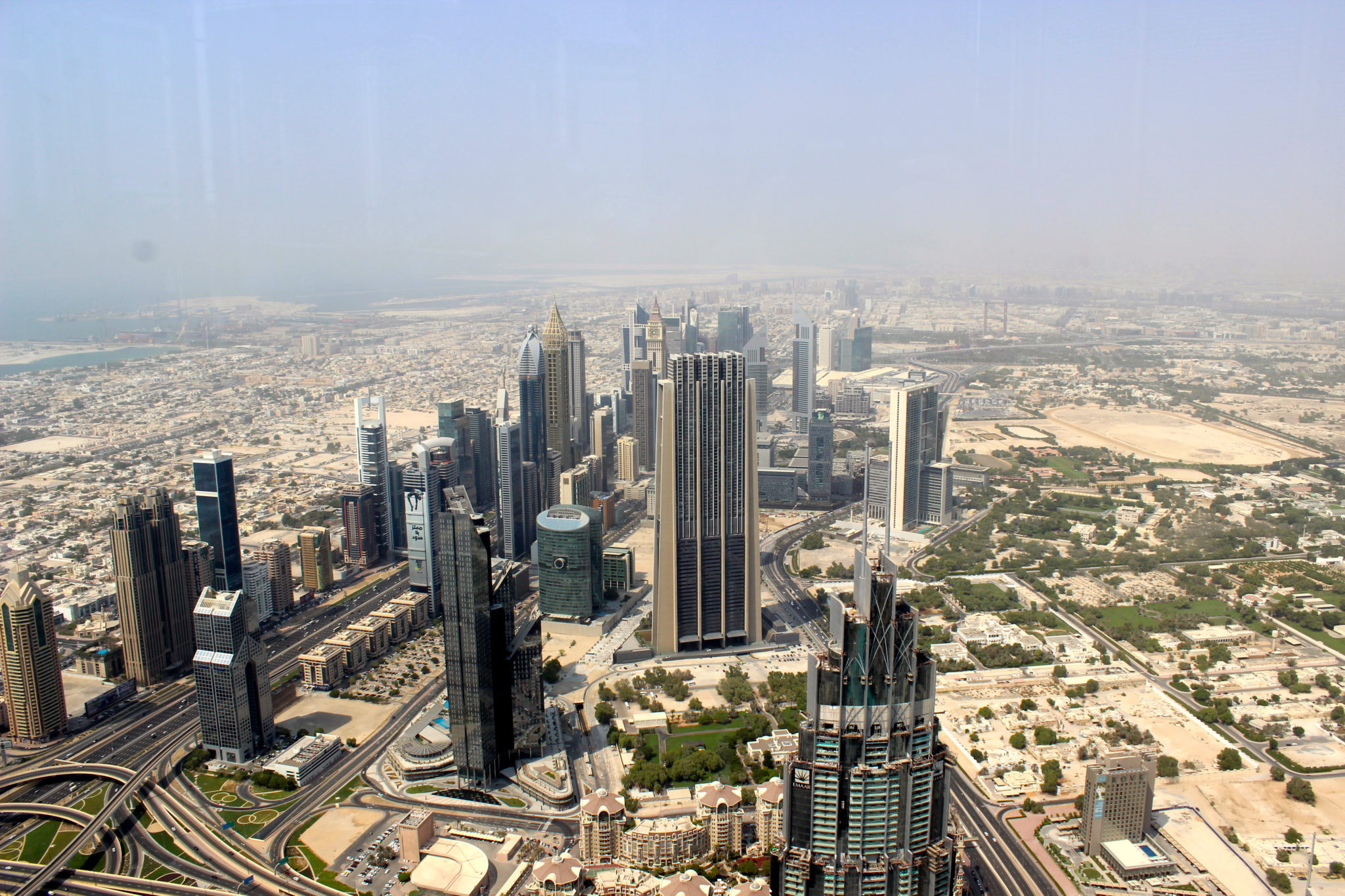 The Burj Khalifa stands more than 2,700 feet — 160 stories — tall and has the highest outdoor observation deck in the world. You may have seen Tom Cruise climibing it in Mission Impossible: Ghost Protocol, or in any photo or movie from Dubai. It's located next to the Dubai Mall, and there are multiple options for visiting.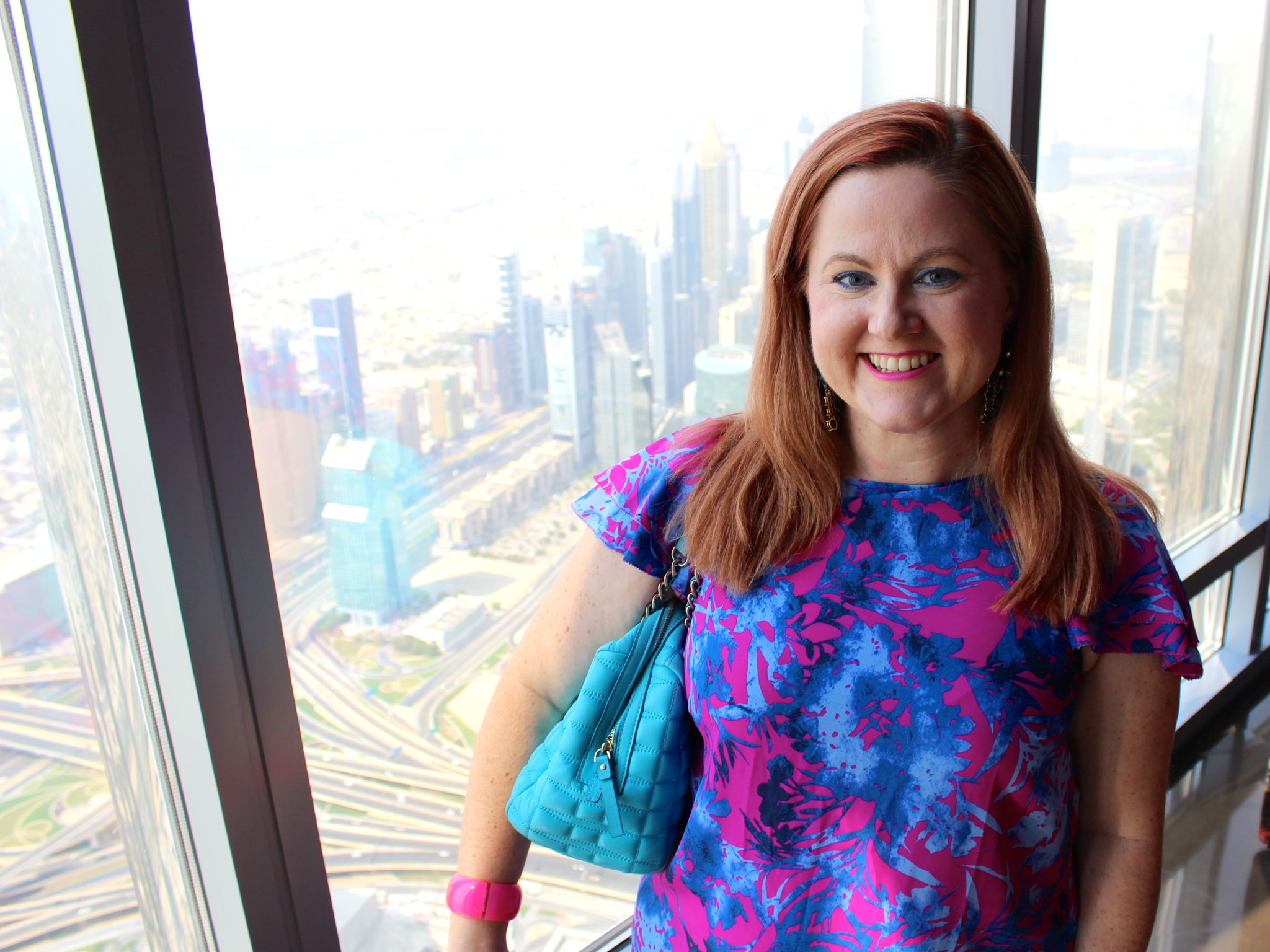 The first two options involve buying tickets to one of the observation decks. If you go that route, you really should book your tickets ahead of time, because they are based on time of entry — you can't just walk up, buy your tickets, and walk in. You have the option of going to the 148th floor (plus the 124th and 125th), or just to the 124th and 125th. Prices vary based on the time you visit, but tickets for the 148th floor generally cost about twice as much as tickets to just the 124th and 125th. We booked our tickets through our hotel, and though we had planned to go all the way to the 148th, we accidentally booked just the 124th and 125th.
While it is definitely cool to go out on the open-air observation deck, and you are able to walk all the way around inside, we found it crowded and a little annoying, since other tourists were constantly walking into our photos and pushing us out of the way. There is a kitchy souvenir area, and an opportunity to have your photo taken in front of a green screen (so they can put various Burj Khalifa backgrounds in it and make it look like you're climbing the outside or sitting on the ledge), so if you're interested in that, you may want to stick to that option. However, we later learned that buying tickets is not the only way to get to that level.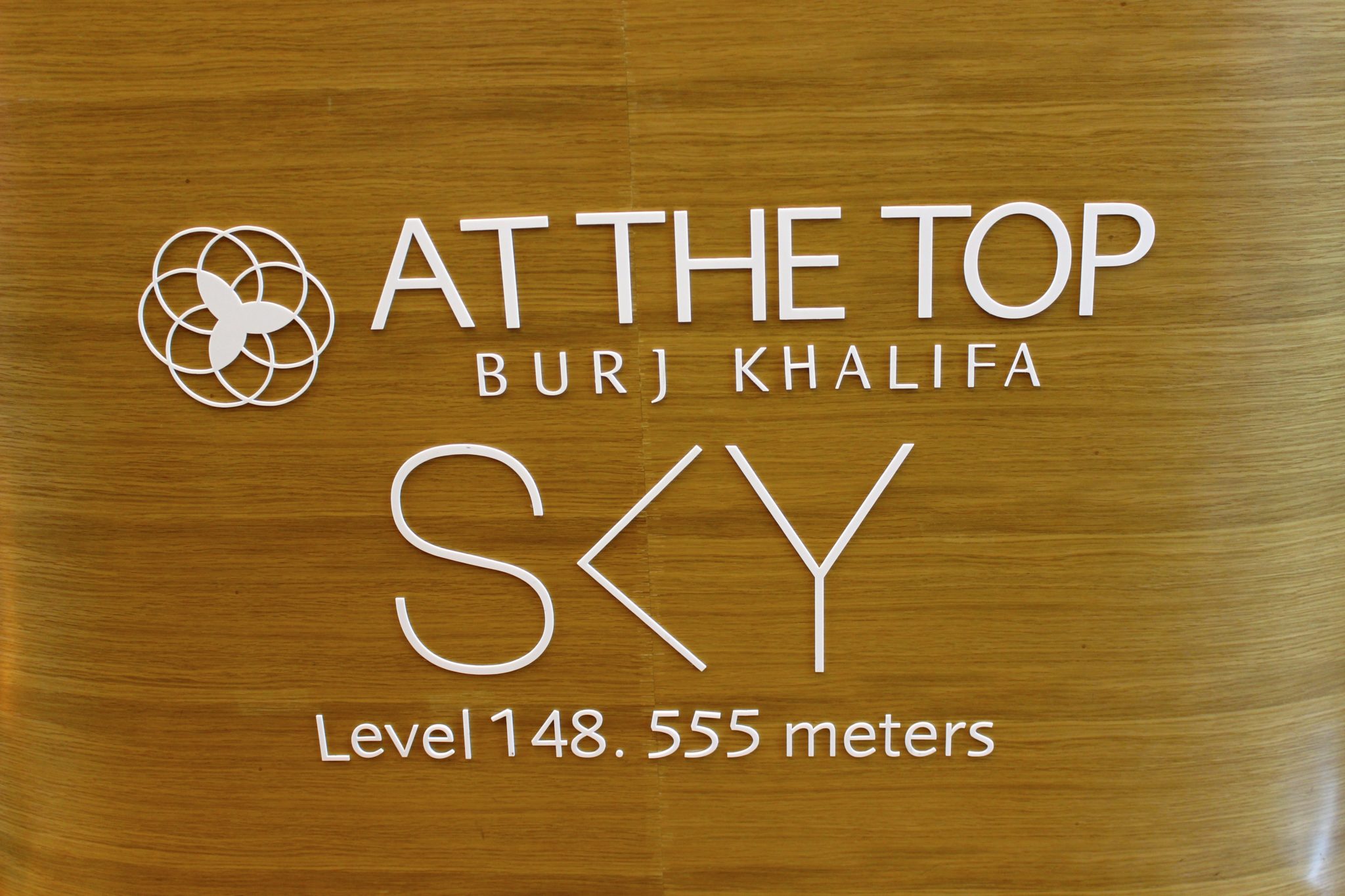 It turns out, there's a restaurant and bar on level 122 — making it the tallest restaurant in the world — and though there is a minimum amount you have to spend at each, you don't need to buy tickets to go up.
We have now been to the bar/lounge twice, and it is amazing. You can meet the minimum spend with just a few drinks, or a few appetizers — believe me, you won't have a hard time. There's a good selection of cocktails and small plates (though they also have mocktails and beer/wine, if you'd prefer), and though everything is pricey, it's really good.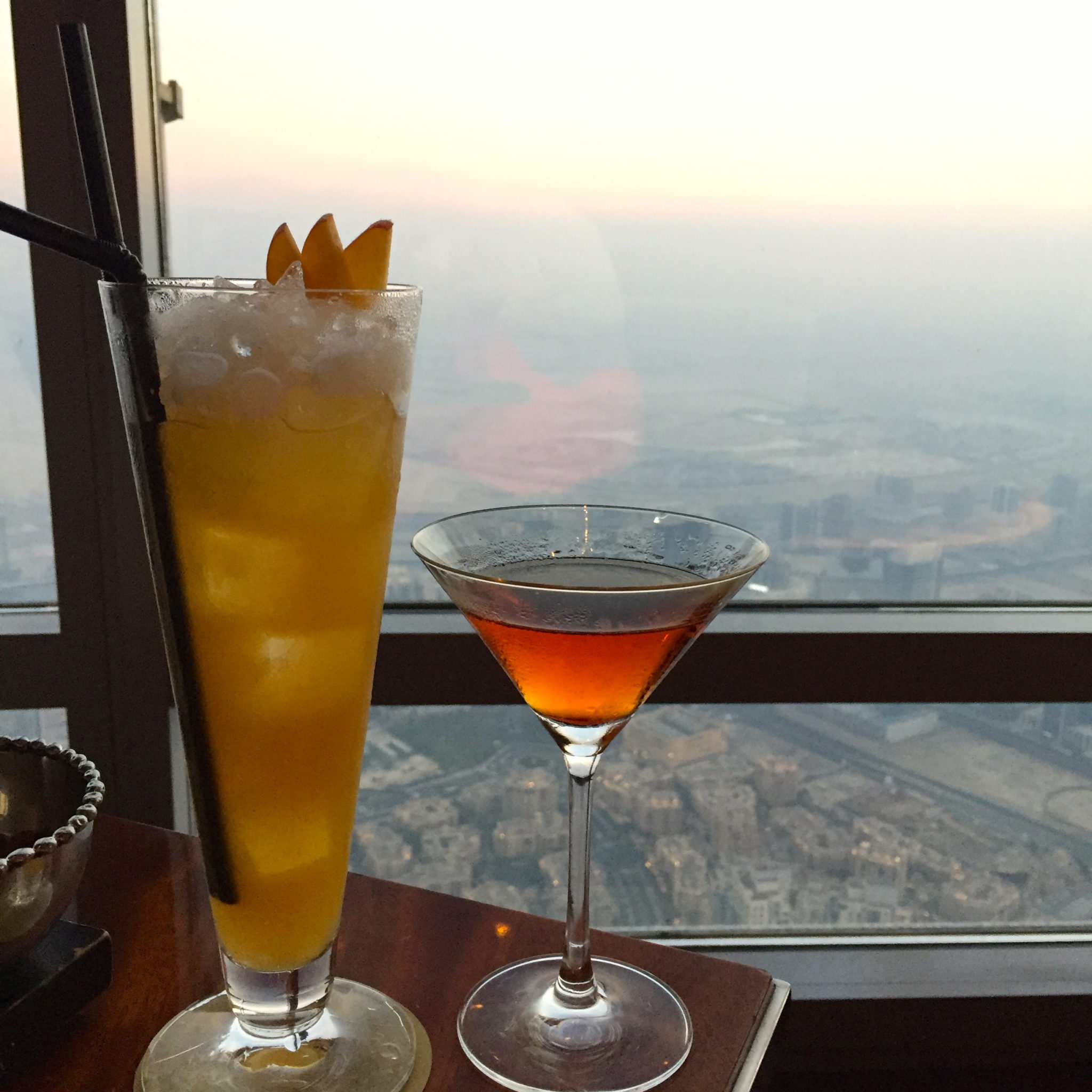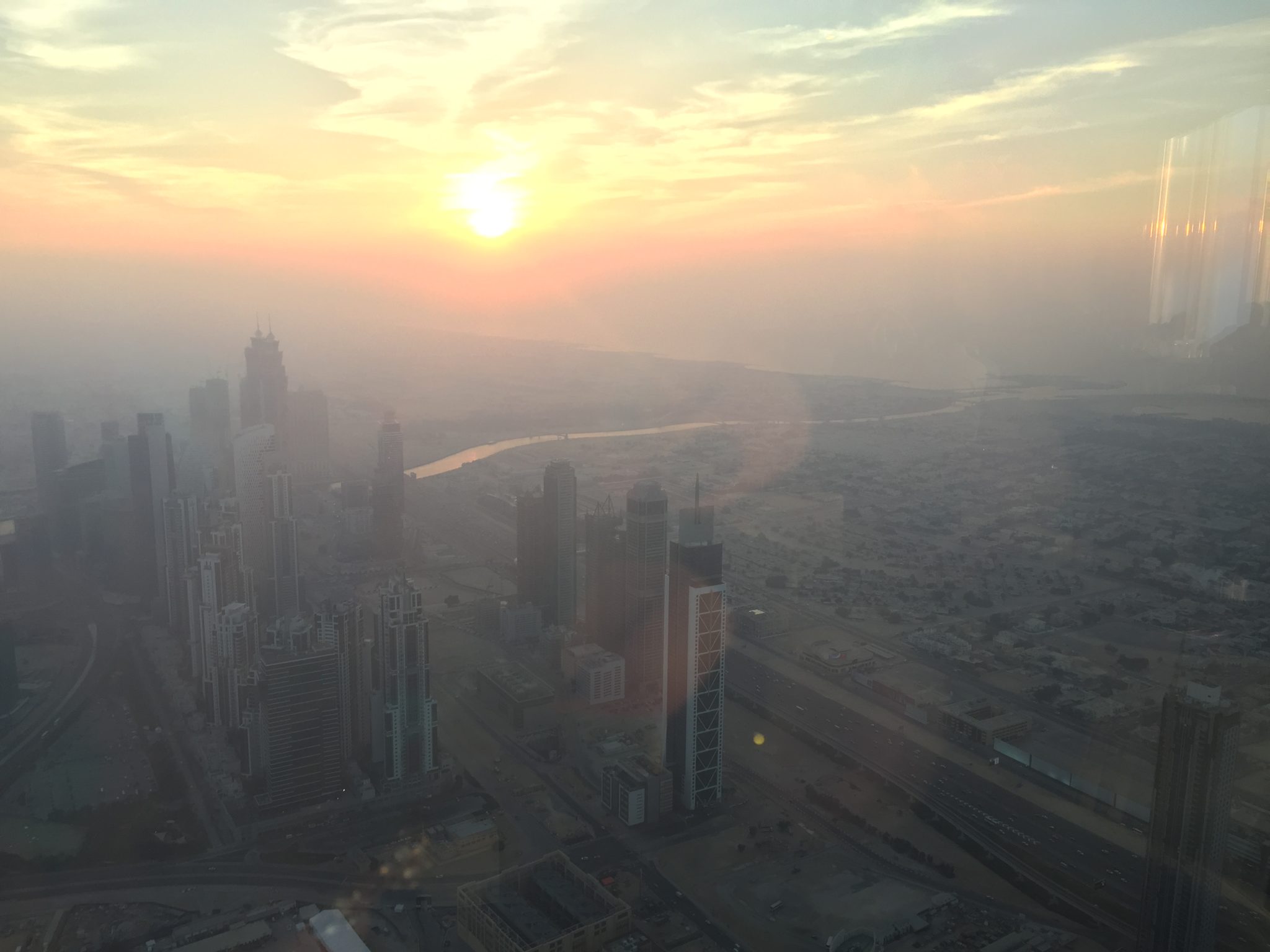 Besides the epic view (we went once at sunset and once when it was already dark), I feel like it is such a "Dubai" experience — super luxe and over-the-top. It's so much better than elbowing other tourists out of the way one floor up. We also enjoyed the fact that you have the entire time you're there to look out at the amazing view and take photos.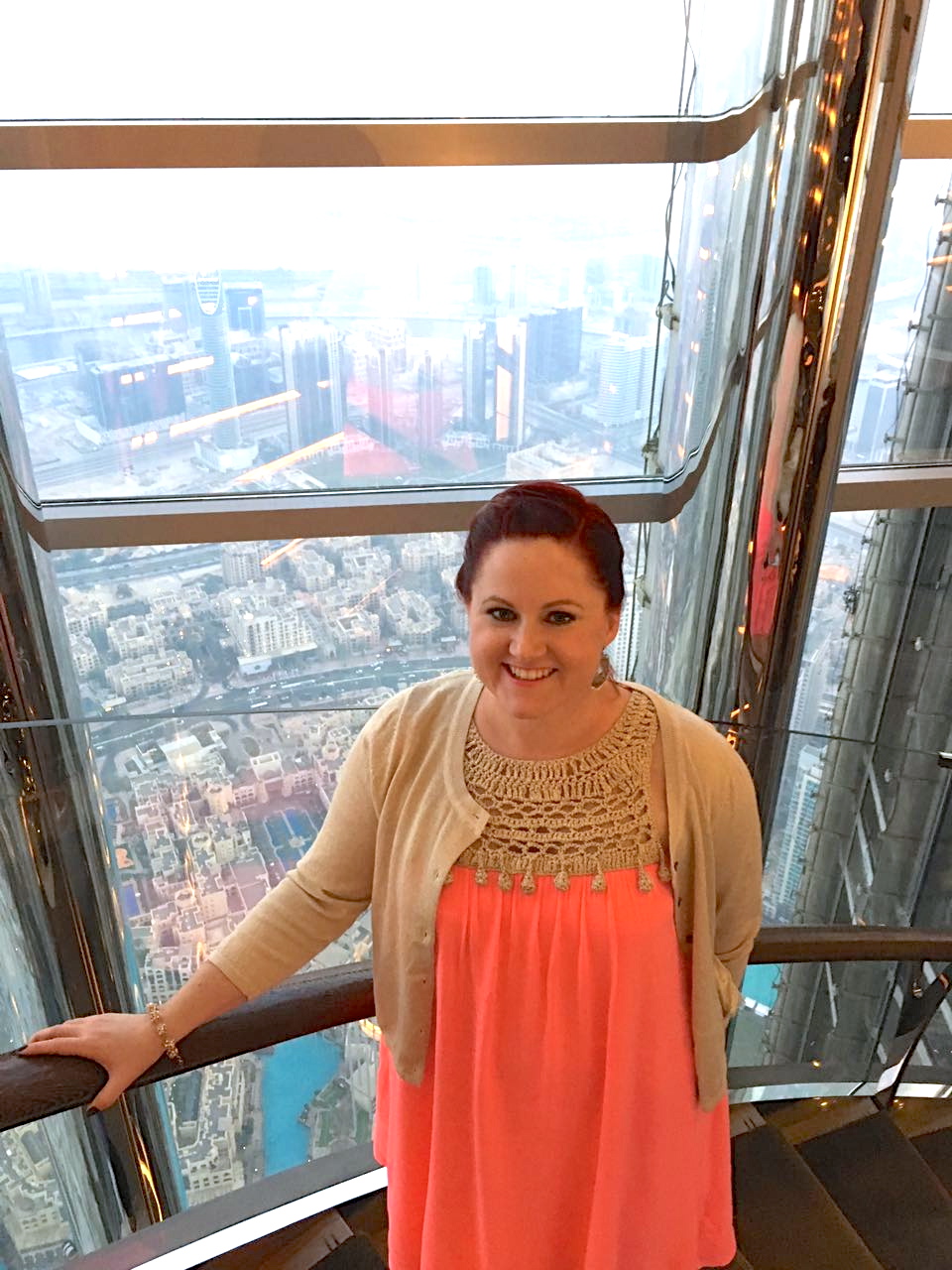 The restaurant also looks fanstastic, and has lunch and afternoon tea if you don't want to go all out for dinner (because of my allergies and pickiness, dinner there doesn't look like a great option for me).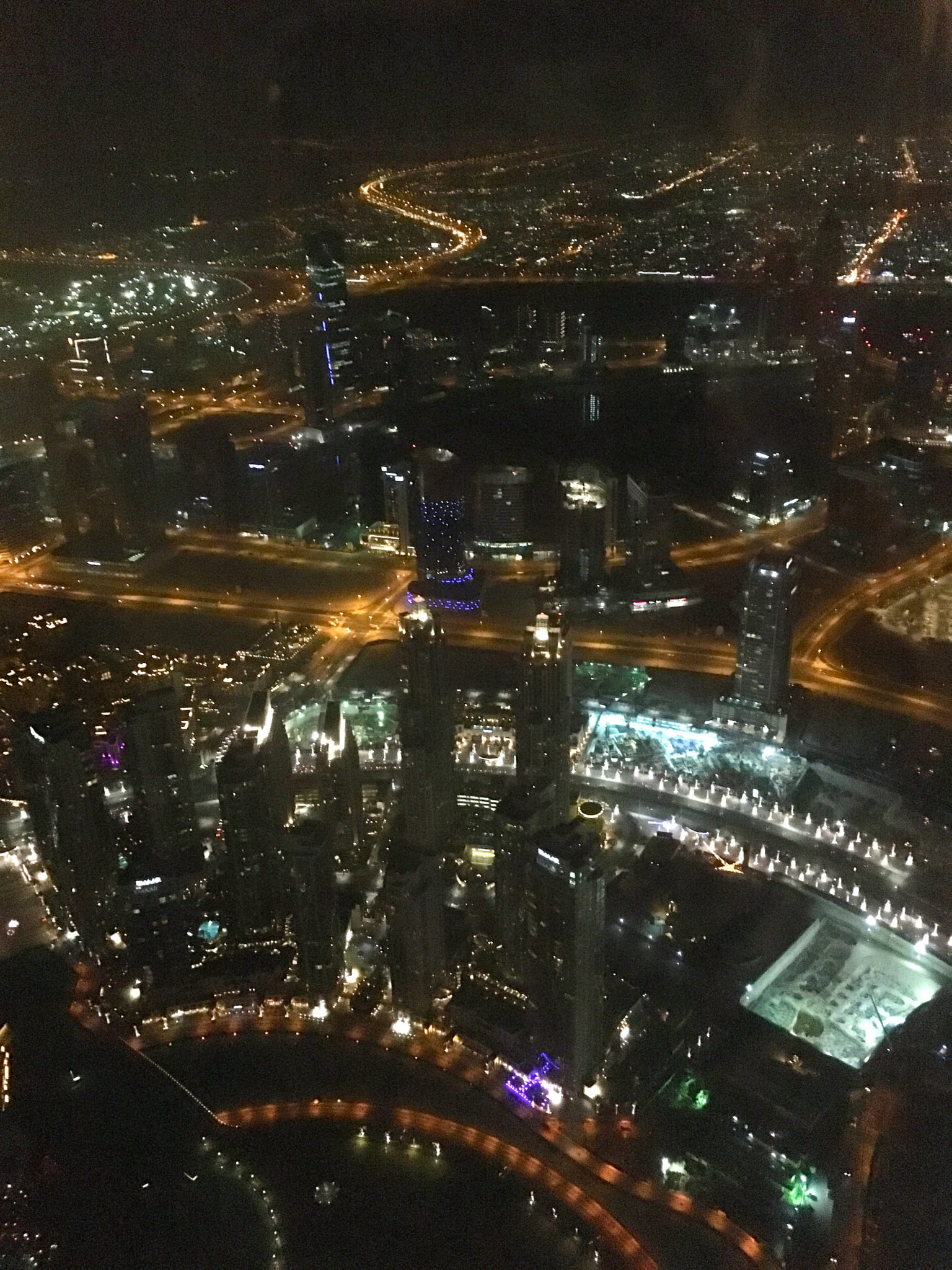 You definitely need to make a reservation, regardless of when you're planning to go, but you shouldn't have to make it too far in advance. Please be aware that you can't get to the restaurant entrance from inside the mall — you have to go to the lobby of the Armani Hotel to take the elevator up. And even though it looks they will let you in even if you're wearing shower shoes and a ratty T-shirt, please don't be that guy! Take the opportunity to wear something nice. You're going to be taking a lot of pictures, after all.