We love Disney, and they have the best fireworks ever. So when we found out we were moving overseas last summer, we knew we had to spend  July 4th in the most magical place on Earth before leaving the U.S.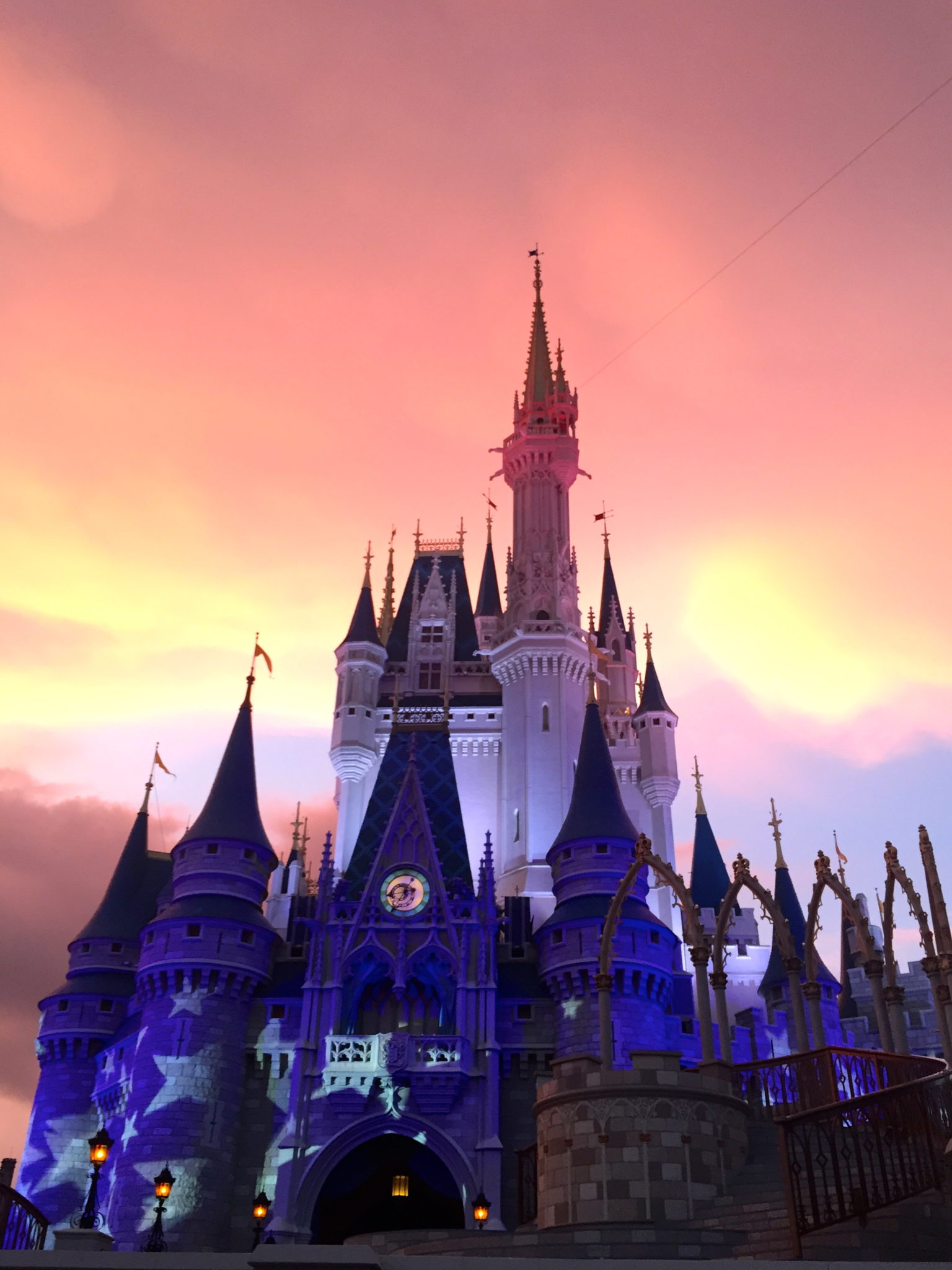 It was a fantastic trip, and I would definitely do it again if we have the chance… but there are some things you should consider if you're visiting Disney World in early July.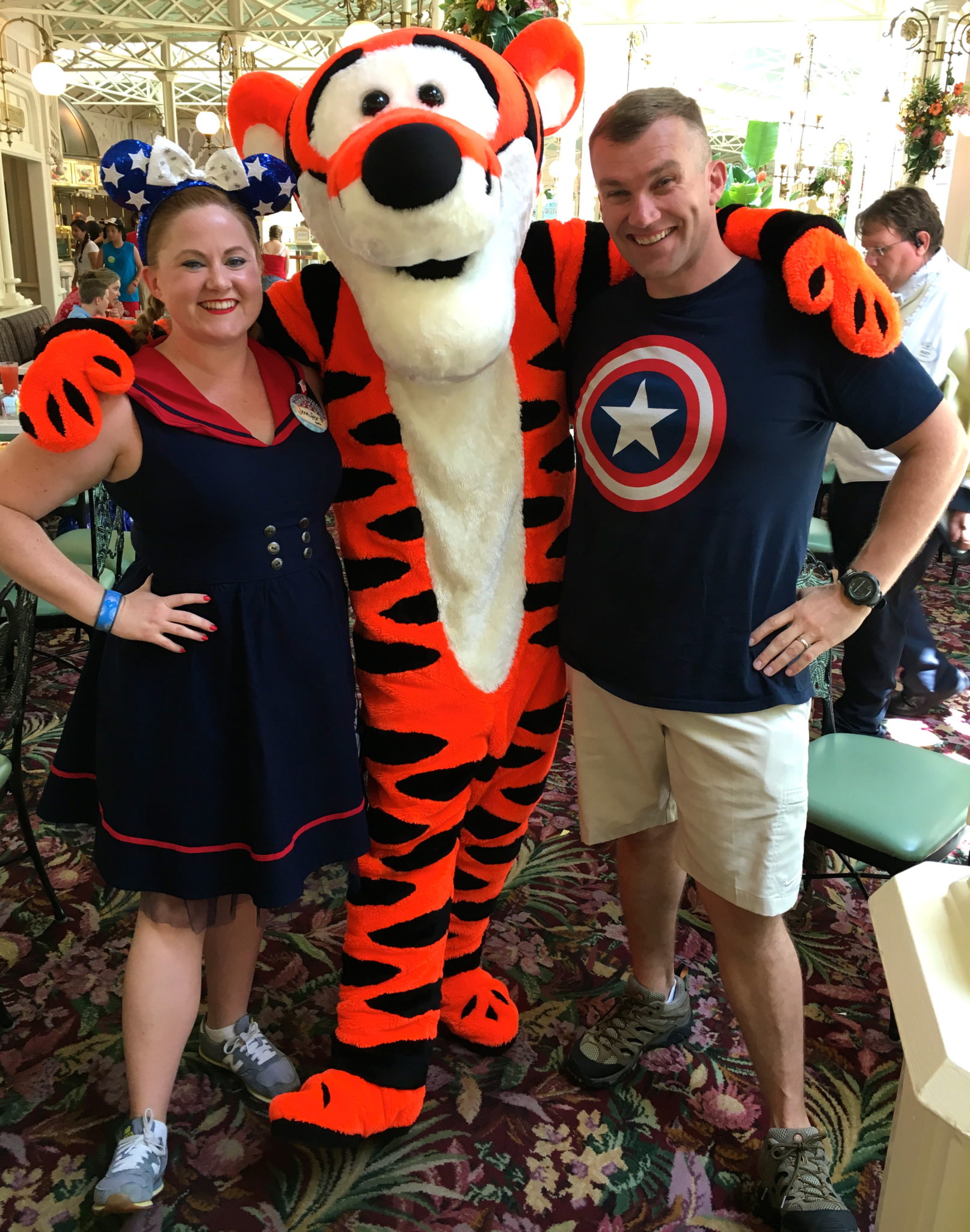 For background: We spent four full days in Orlando before flying to the Middle East, and we managed to spend time at the Magic Kingdom, Epcot, Animal Kingdom, and Hollywood Studios. We mixed it up most days, hitting one park during the day and another at night for fireworks, but spent all day July 4th at the Magic Kingdom, in part because we were worried it would fill up and we wouldn't be able to get in if we weren't there early.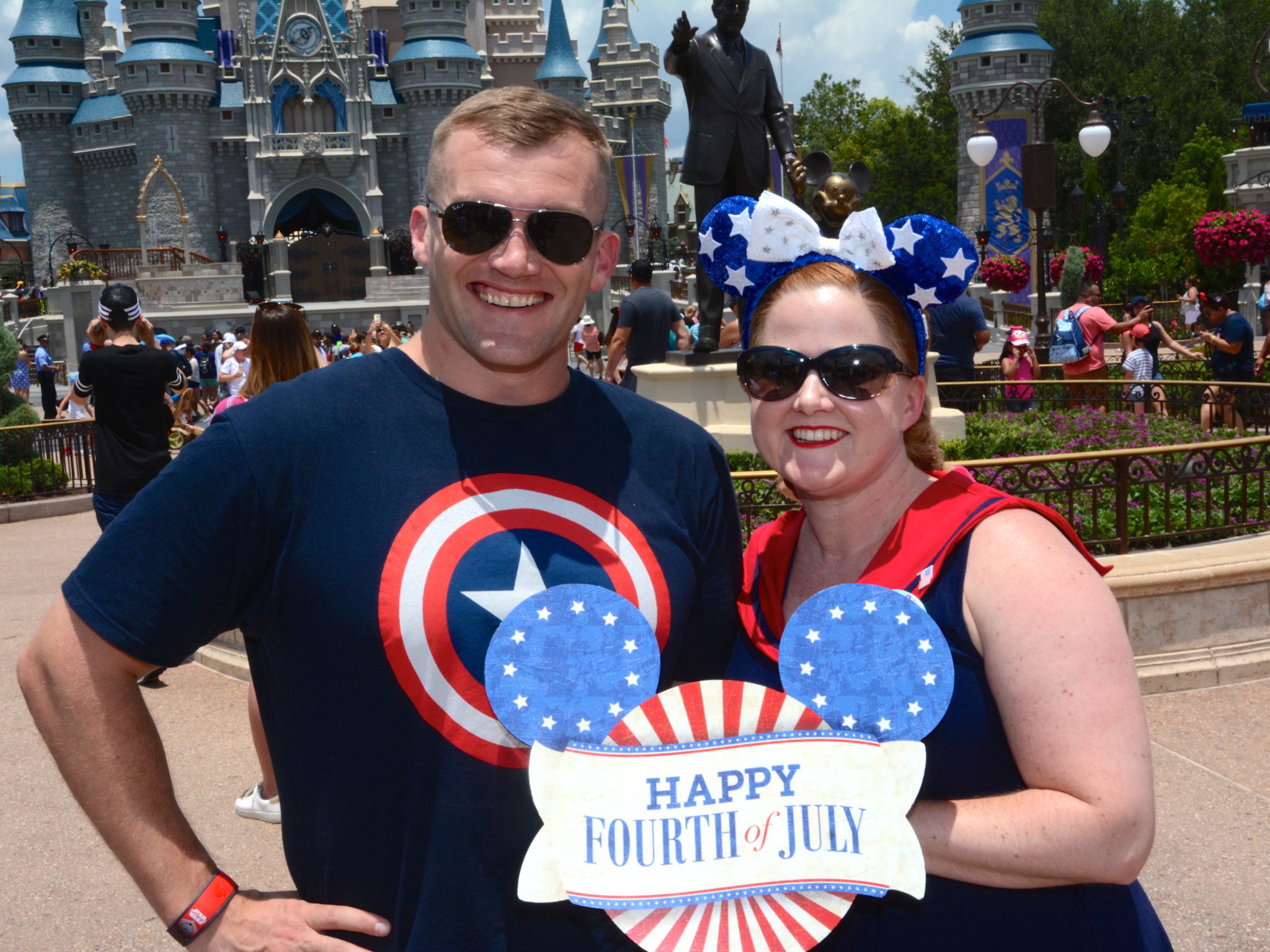 I'm planning on doing a seperate post on military deals and offers at Disney, but please note that you can ask for military rates at all of the Disney resorts in Orlando, and some of them may end up being cheaper than Shades of Green. We decided to stay the first few nights at the All-Star Sports resort, then move to the (amazing!) Animal Kingdom Lodge, and we got military rates at both.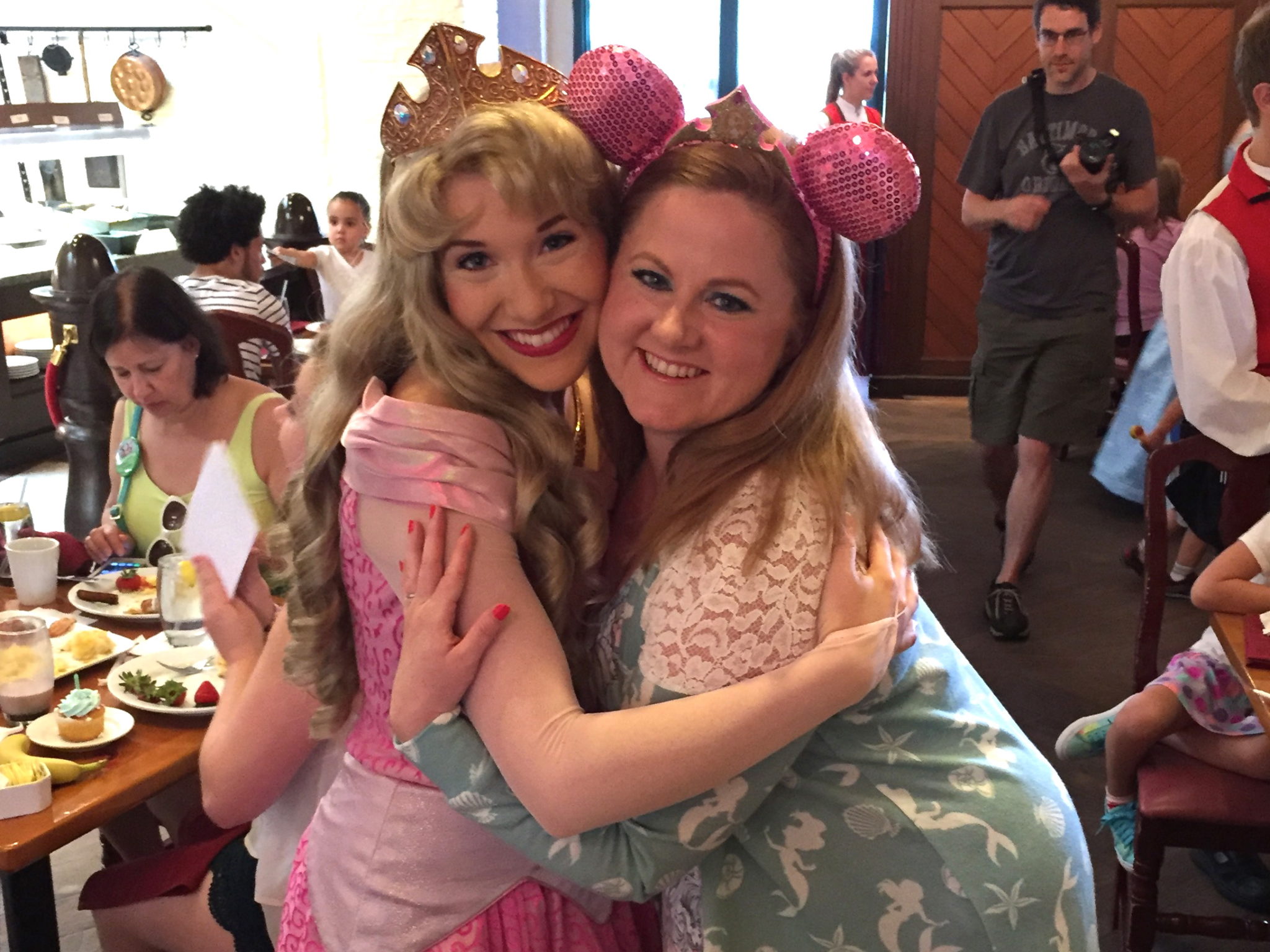 The most important thing to know if you're going to the parks around July 4th — or, really, at any popular time — is that you definitely should make some dining reservations and book some Fast Passes in advance. Fast Passes allow you to basically skip the line for a given ride or attraction at a designated time. You'll need to buy your tickets ahead of time in order to make the Fast Pass reservations (you can do that through the MWR if you have a military connection), and you can only reserve three per day in one park per day, but it's definitely worth it. And, they're free, so if you end up not using them, you haven't really lost anything. Go ahead and make yourself a "My Disney Experience" account now, if you don't already have one, so you can link everything in one place, and download the app so you can make changes and keep track of everything on your phone while you're at the parks.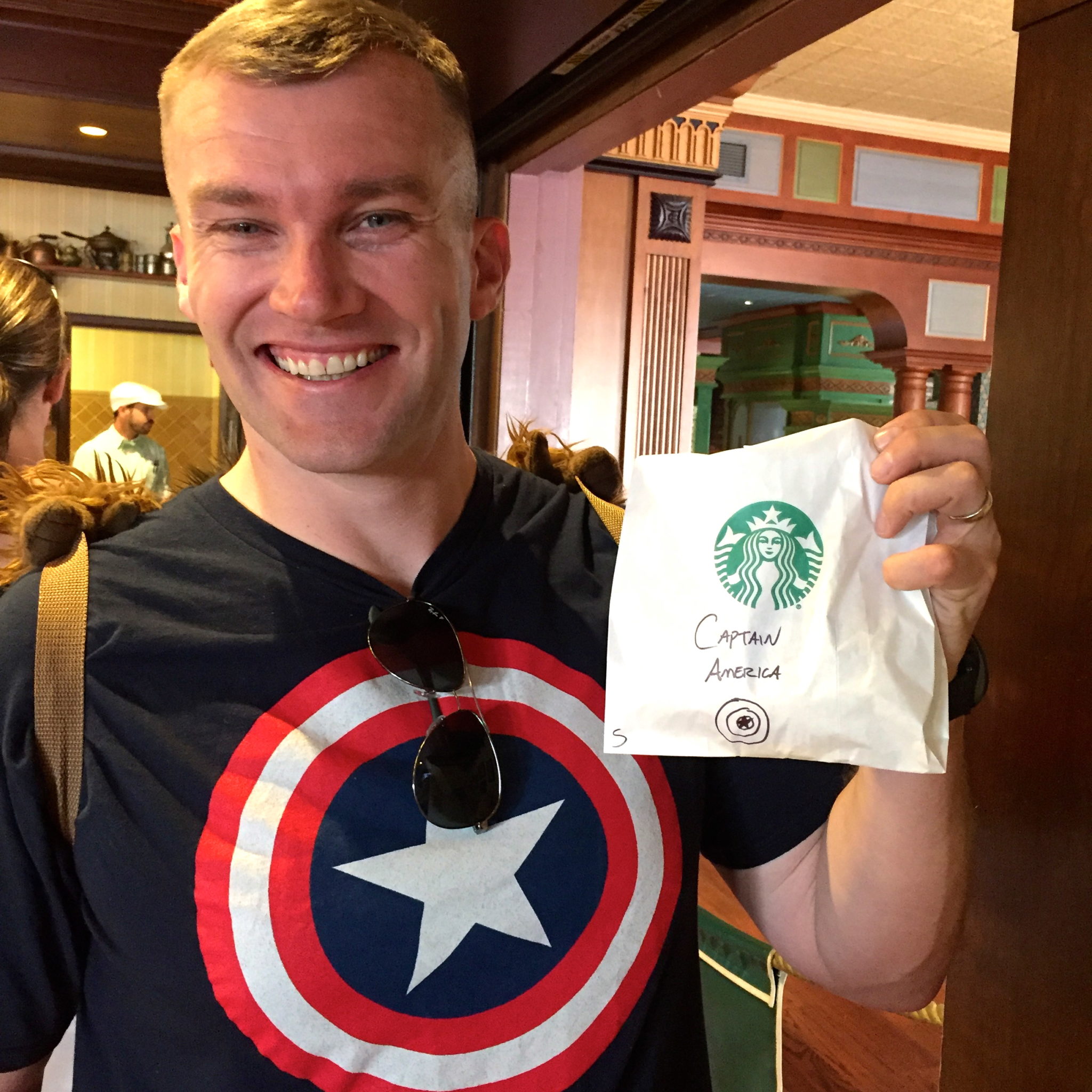 All of your profile information will go onto your Magic Band, which you get for free if you're staying at a Disney Resort, but you can order your own at the Disney Store online if you're staying at Shades of Green or off of Disney property… or if you want a special design.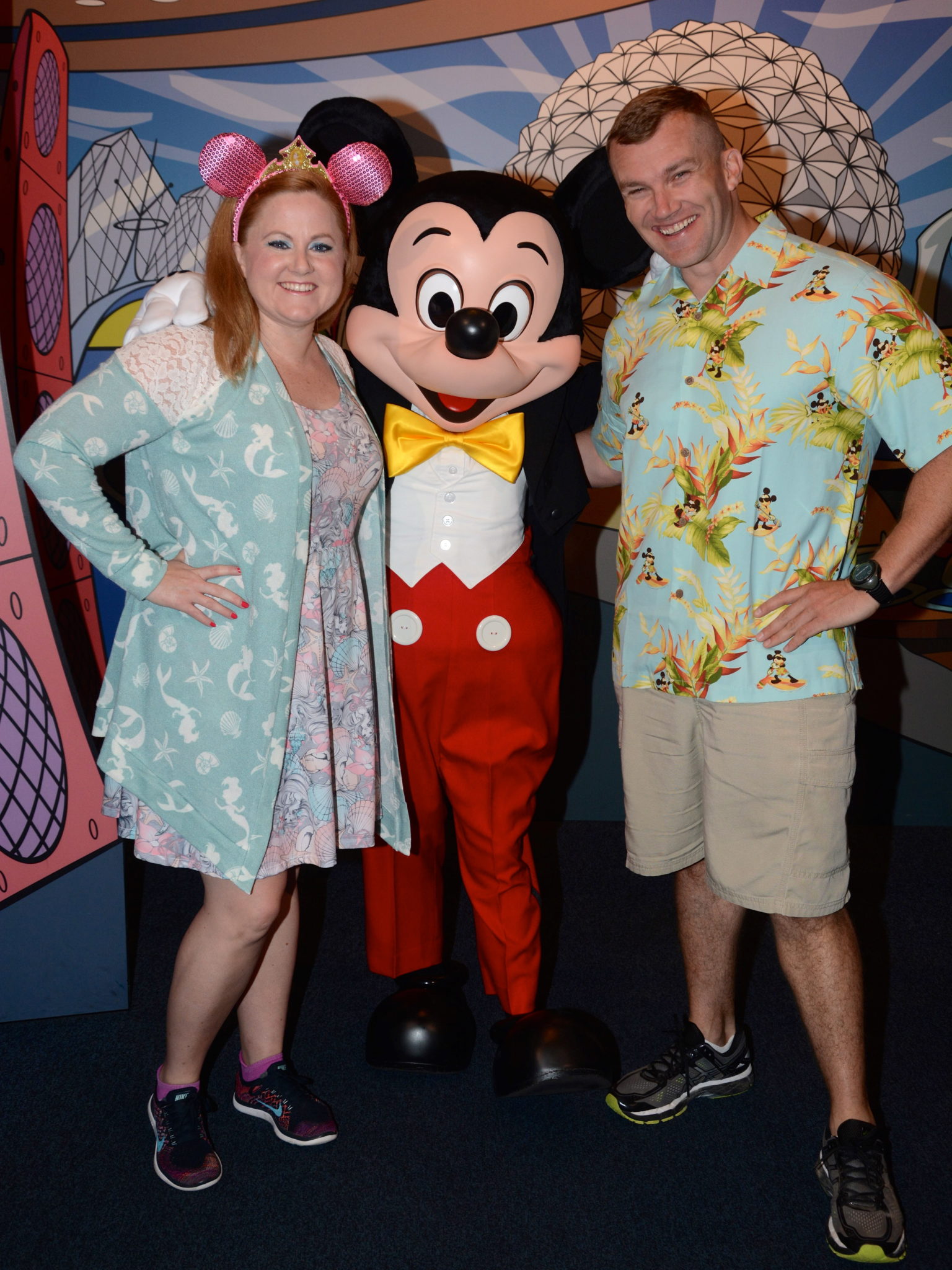 As far as dining goes, we made reservations for one sit-down meal per day (air conditioning is key, y'all), which included some character meals. Some of these book up very quickly, so you should definitely make reservations in advance if you want to have breakfast with the princesses or lunch with Winnie the Pooh and Tigger (we did both!).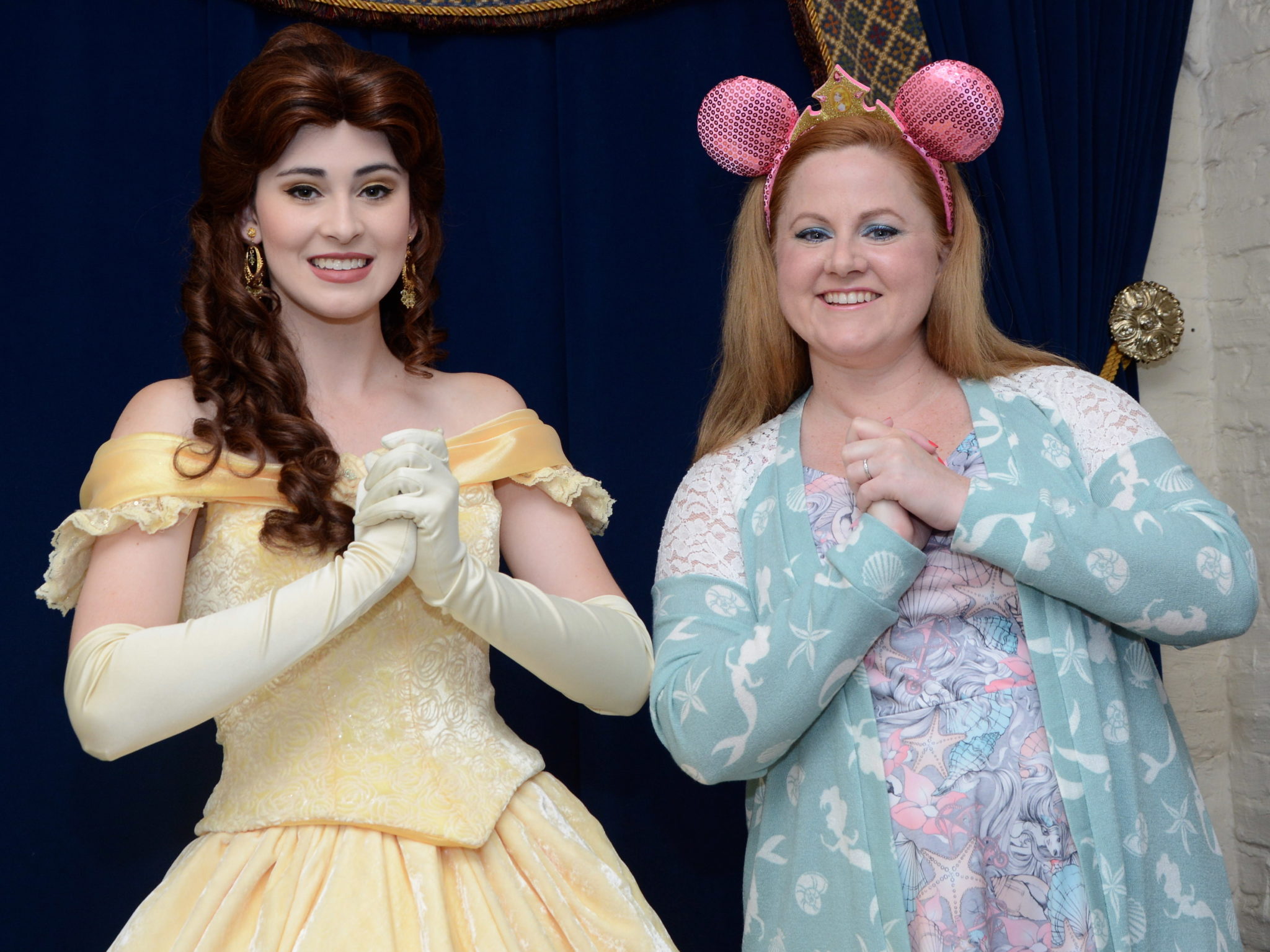 When planning and packing, keep in mind that July in Florida is not the most moderate of climates — you may want to build in some time to go back to your room (or the pool… or the Hall of Presidents) during the day to relax and chill out, or at least bring a lot of sunscreen, sunglasses, hats, and fans with you.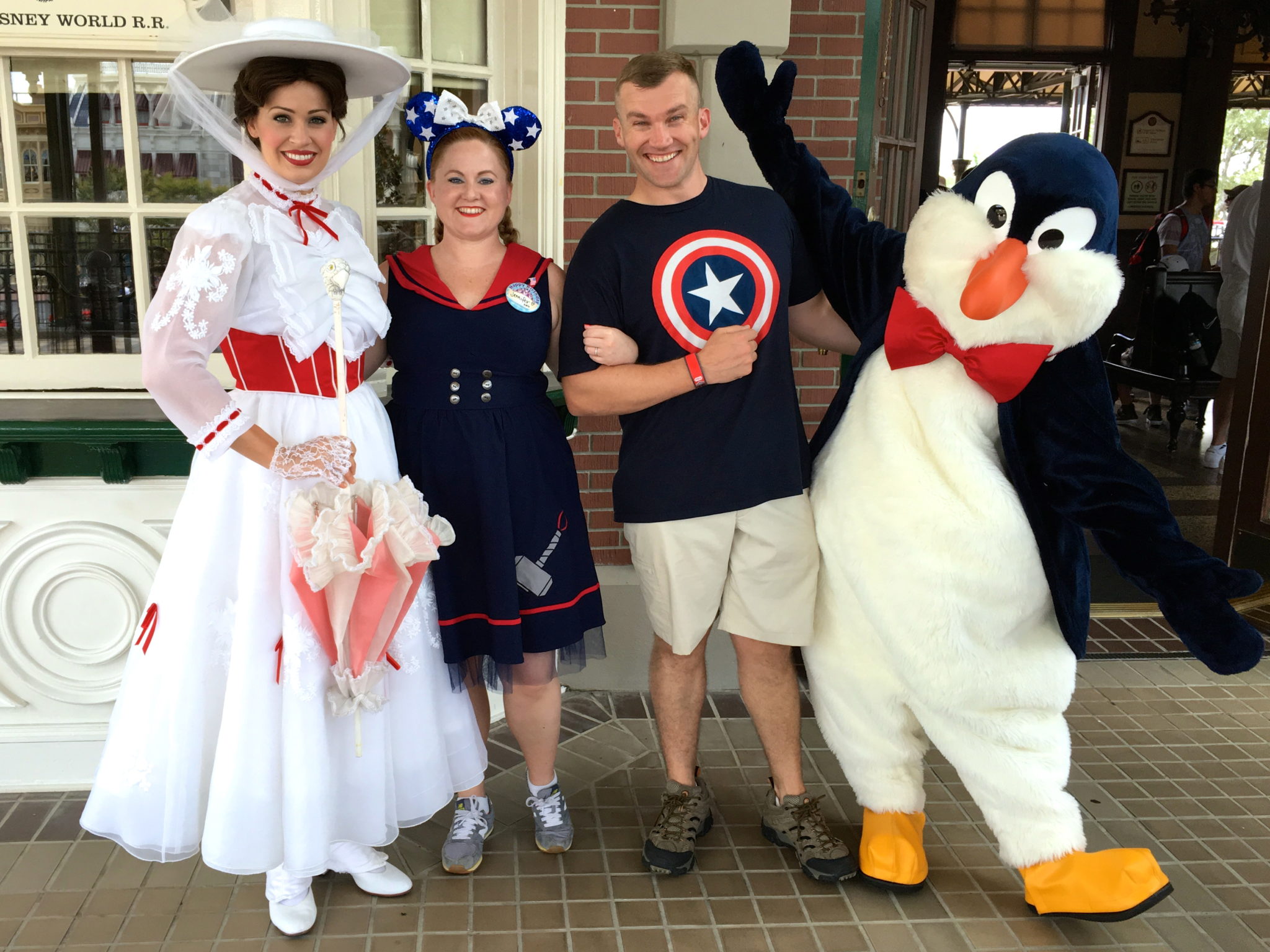 We really wanted to see the July 4th fireworks at the Magic Kingdom, but if you are a little more flexible, you can watch the same display on July 3rd at the Magic Kingdom and then catch a special fireworks show at one of the other parks on the actual holiday (I've heard the one at Epcot is pretty great, and the shows in all of the parks are timed so there is a 360 effect). My friend Anne Marie, a Disney cast member, has also recommended watching the fireworks from the Polynesian Resort, where you can see the displays from all of the parks at once.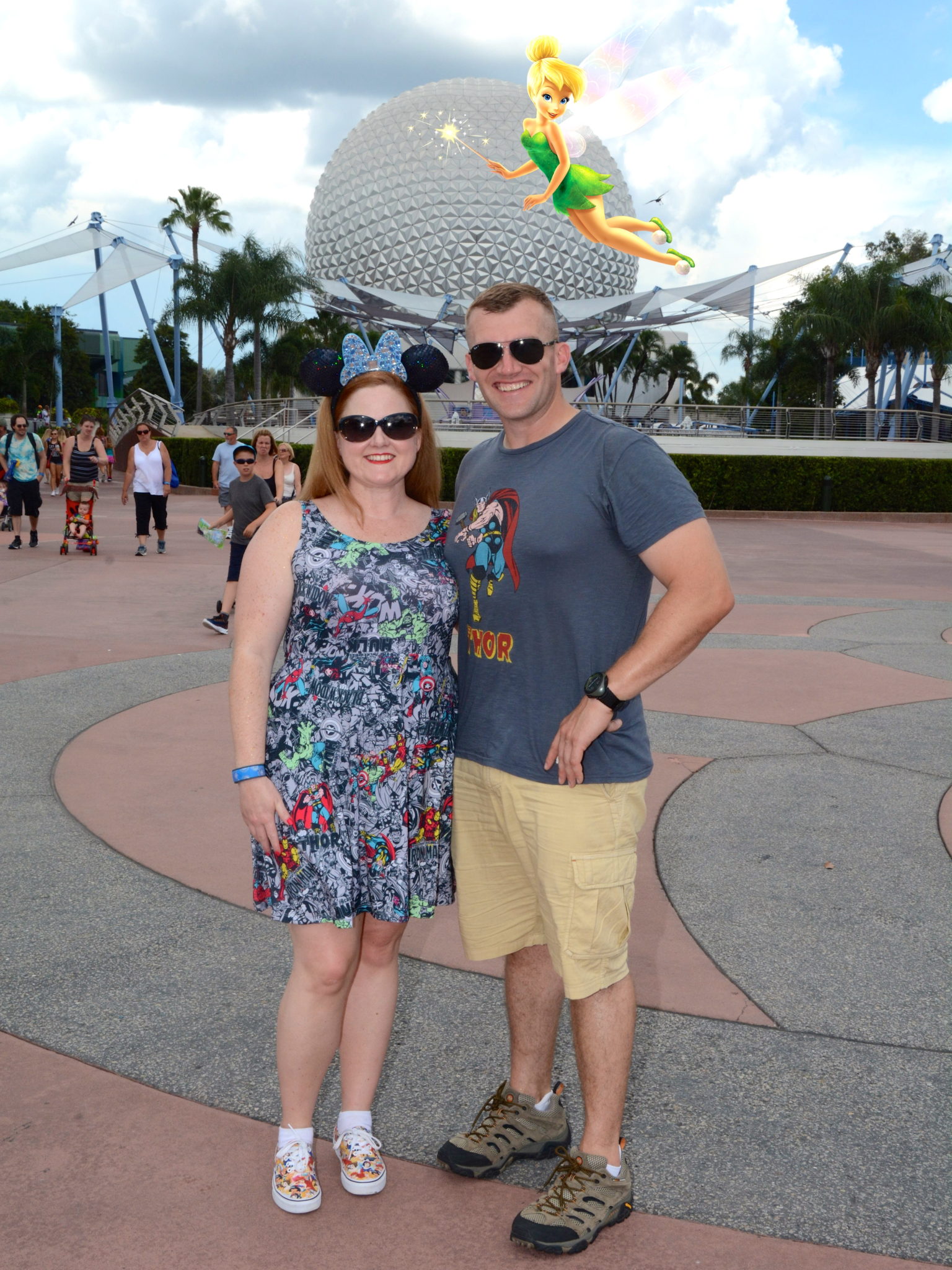 Because of our experiences with holiday and special-occasion fireworks at Disneyland, we figured we would need to get seats very early for the actual Fourth of July. And, since we were pretty tired and hot anyway, we sat down on the ground in front of the castle when we saw a few other people sitting there, and basically just hung out until the show. If you have already gone on most of the rides and/or are planning to stay a while after the fireworks, it is kind of a nice break and guarantees you a great spot. But you don't HAVE to sit on the ground for hours to get a good spot: There are special viewing areas reserved for Fast Pass holders, and people were still squeezing in at the front until the last minute.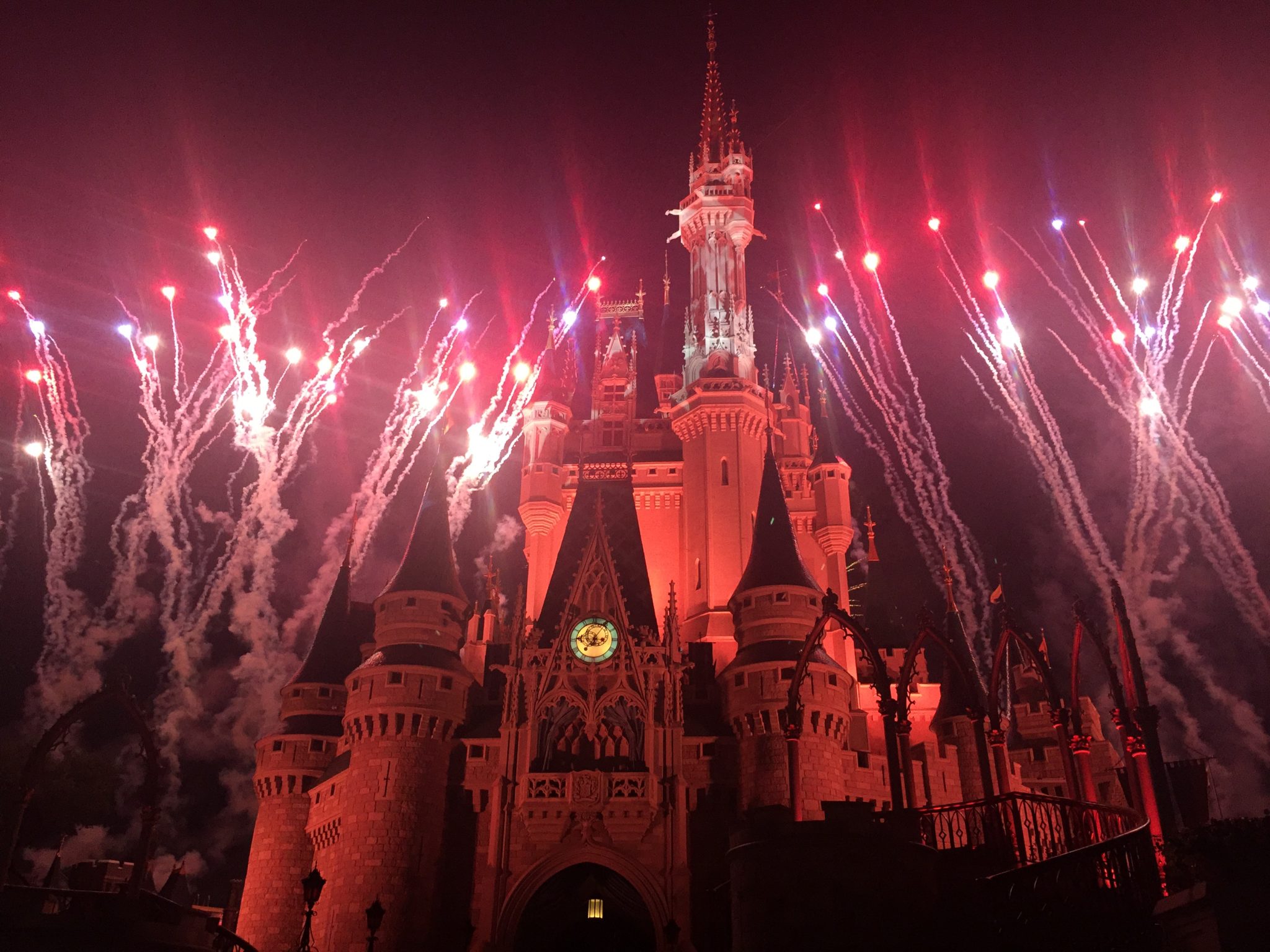 The fireworks display itself is incredible, and well worth it in our opinion. But, of course, we also loved the Star Wars fireworks at Hollywood Studios, and we've heard great things about the Independence Day show at Epcot, too. The new Pandora area at Animal Kingdom wasn't open when we visited, but you should definitely check that out as well!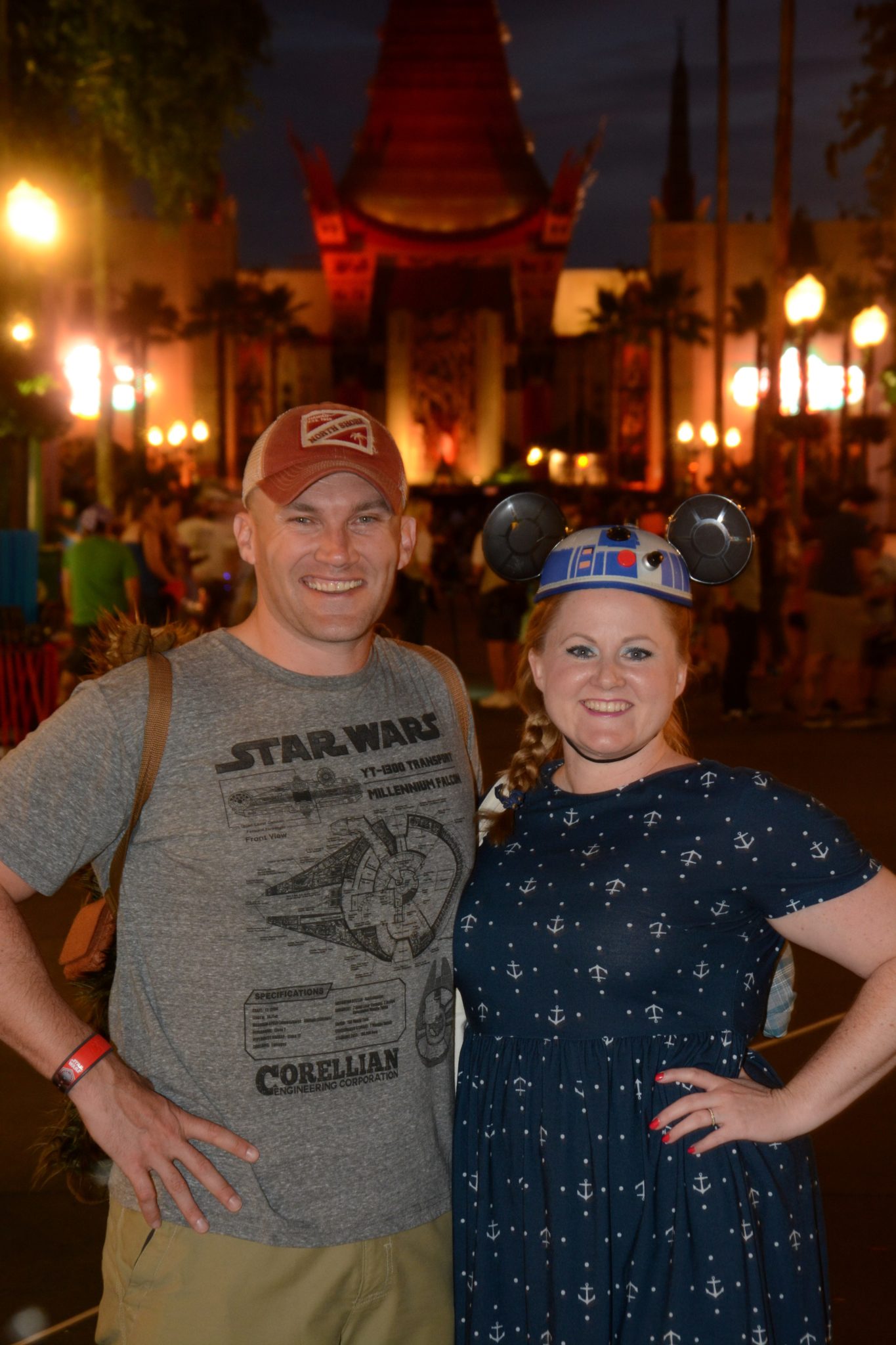 Outfit details: Pretty much all of my clothing is from Hot Topic, though you can also find some Disney stuff at Forever 21 and a lot of cute Star Wars and Marvel stuff at Her Universe. All mouse ears were purchased at Disney parks. Toby's Mickey Mouse Hawaiian shirt is Tommy Bahama and isn't available anymore, but there are a few other designs available. My Disney princess sneakers are Vans, and sadly aren't available anymore.