I wasn't sure what to expect when we moved to an island so tiny it only takes 30 minutes to drive from one side to the other… particularly since a significant portion of the land is desert and/or oil refineries. But it turns out that there are tons of good restaurants and lots of interesting things to do in Bahrain. Two activities that are perfect for visitors are the souq and the Royal Camel Farm.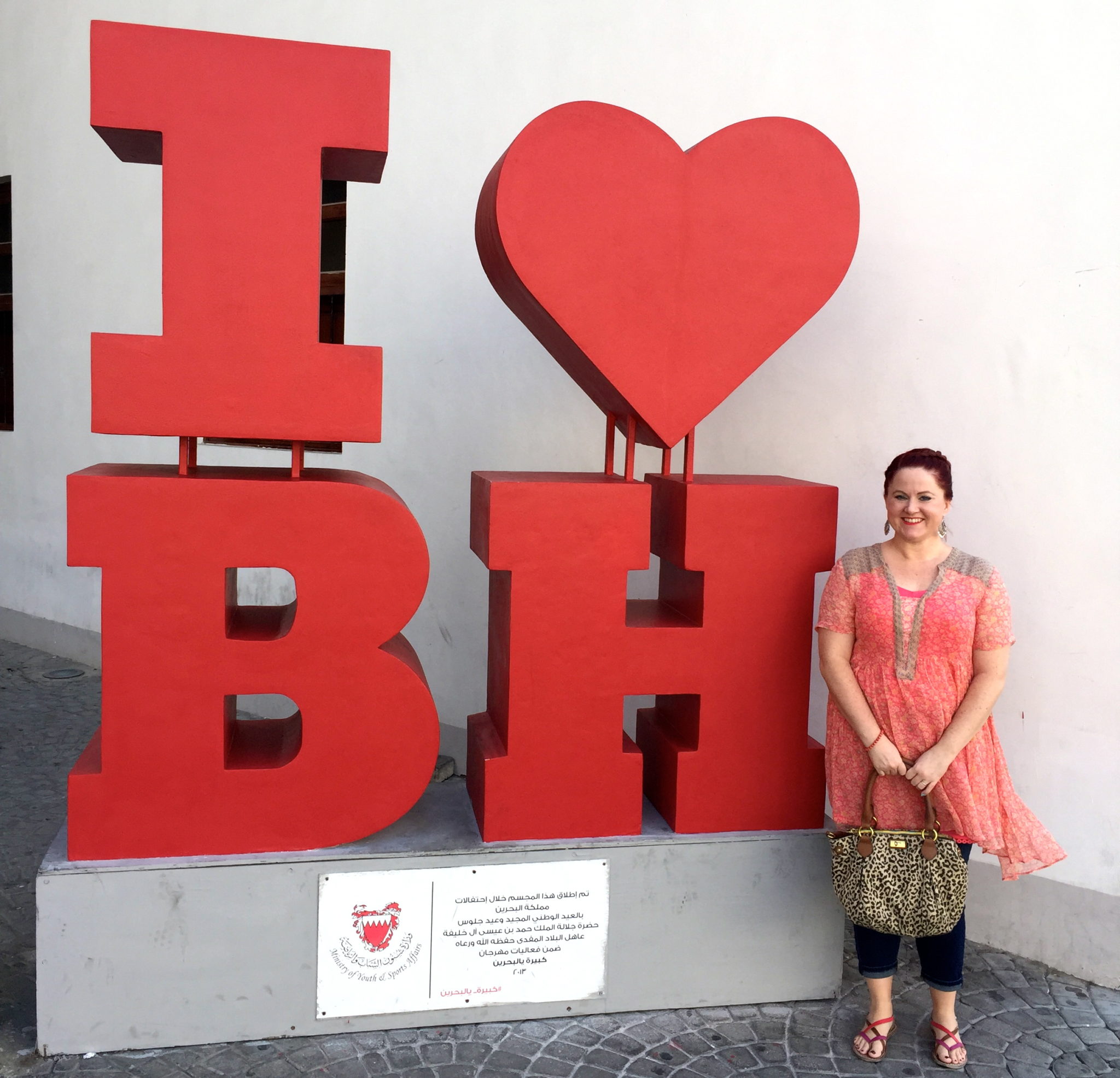 The Manama Souq is basically a bazaar: a large area with tons of different shops and stalls, selling lamps, spices, pashmina scarves, perfume, watches, T-shirts, and more. The Gold Souq is right next to it, and (as you might guess) has all sorts of beautiful jewelry, including Bahraini pearls. Like any bazaar, you can and SHOULD haggle for everything… but I am terrible at that.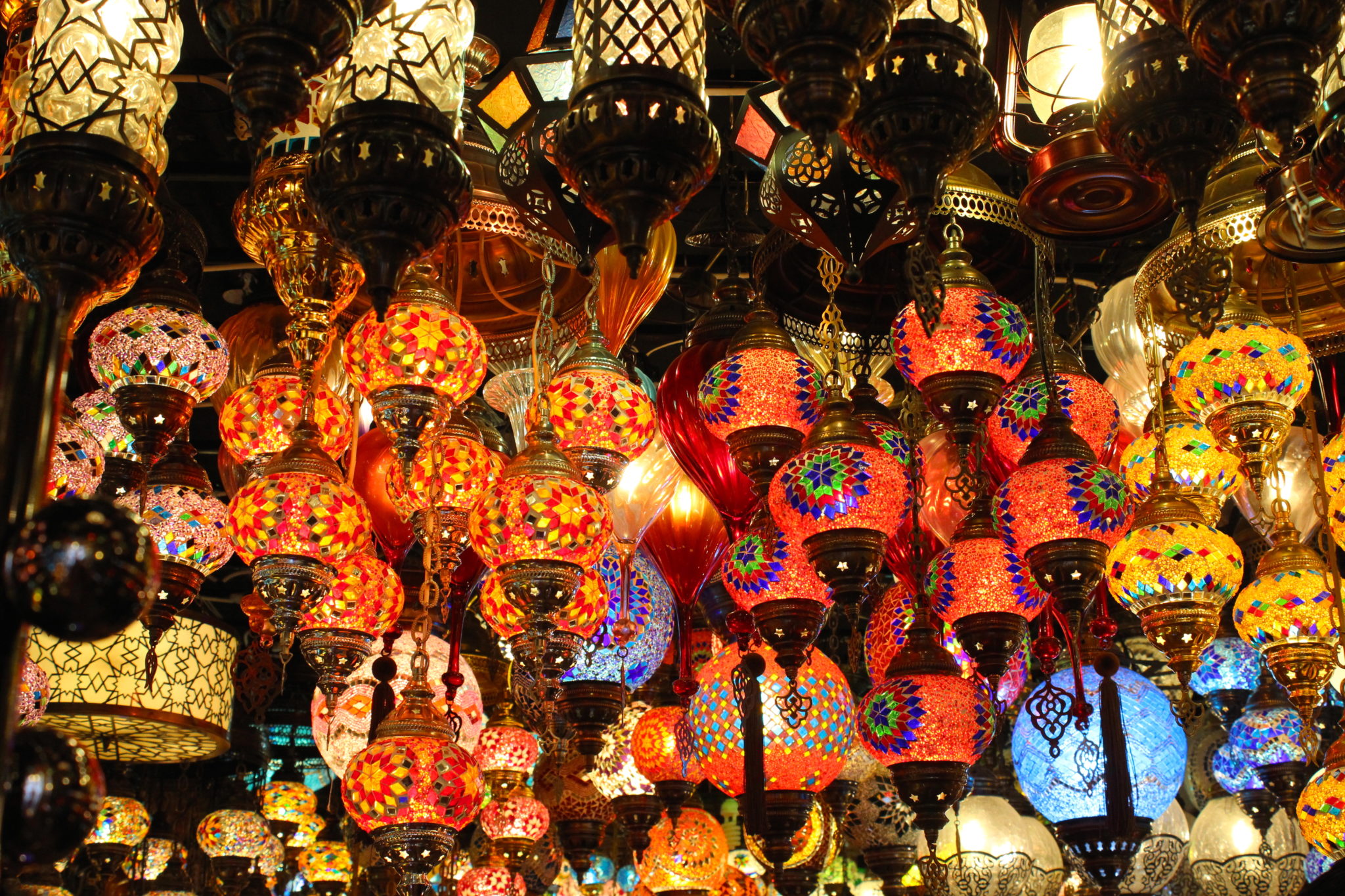 I think my favorite thing at the souq is these beautiful and colorful lamps. We haven't gotten one yet, though, because it's so hard to decide which one we love the most!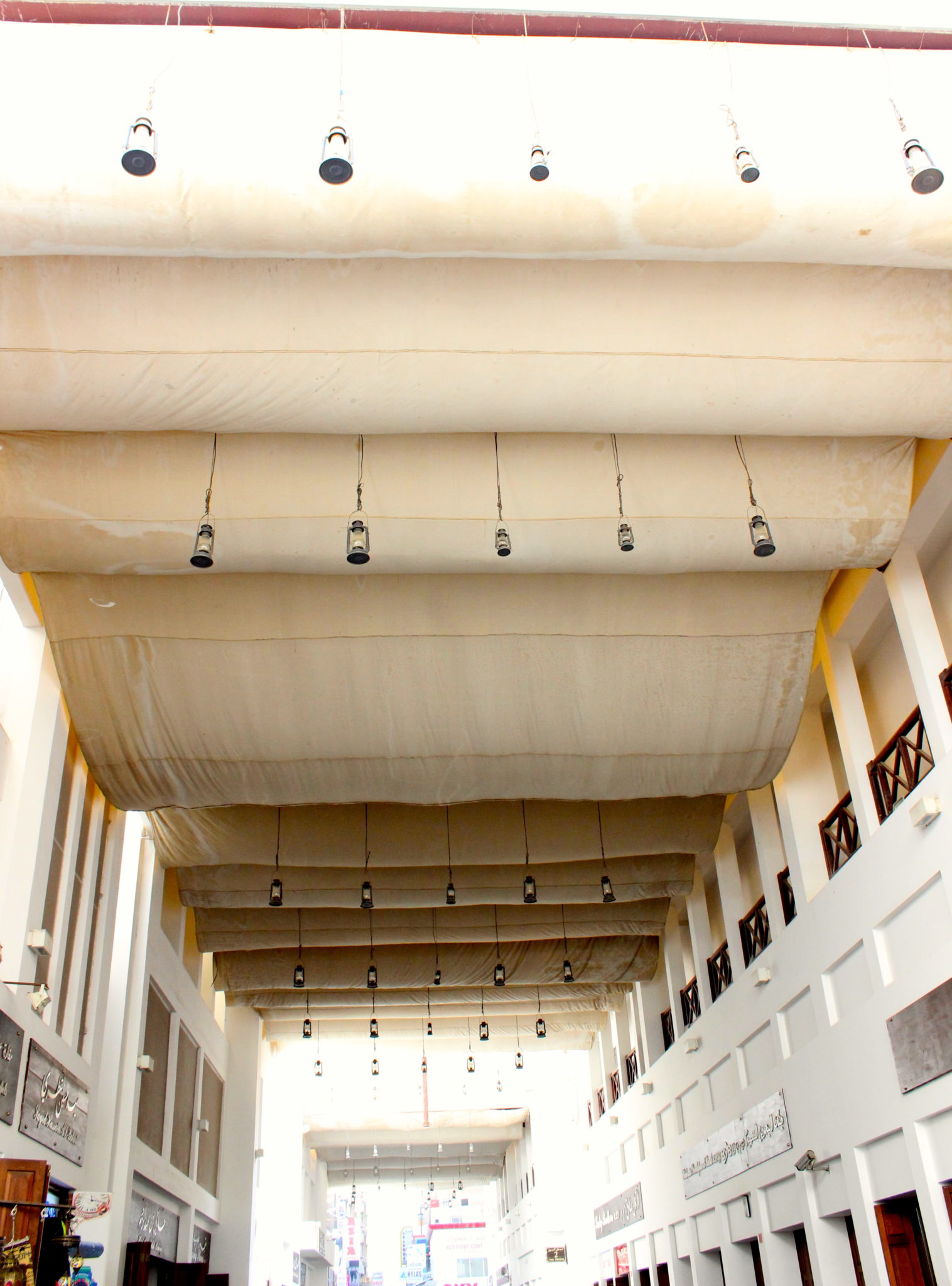 The main entrance to the souq is beautiful, and there is a large enclosed area to the right of this photo with coffee shops and a restaurant. The main cafe inside has a wonderful Bahraini breakfast that I really enjoyed — but I think it's enough food for two or three people!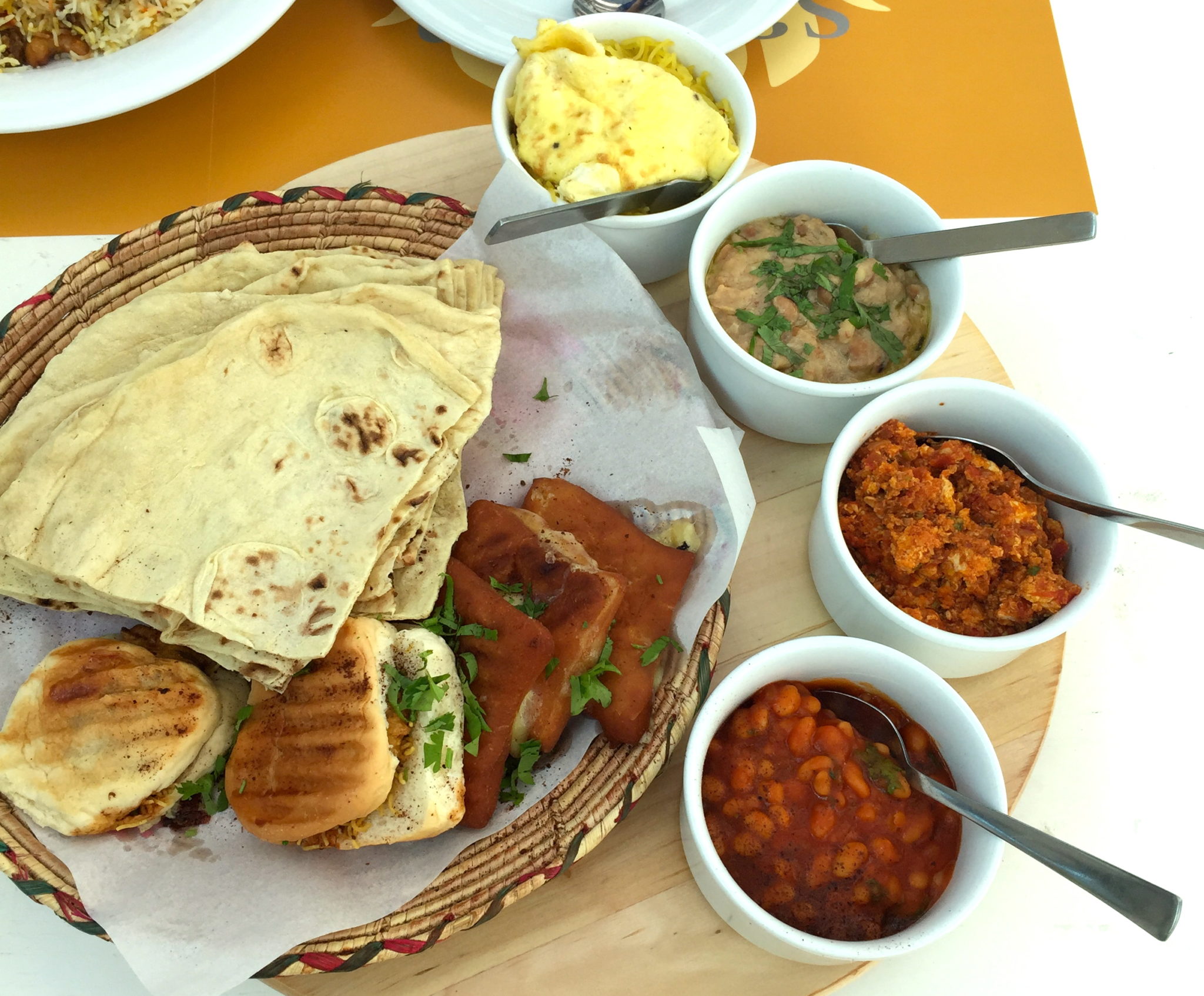 After the Souq, we like to head over to the other side of the island to visit the Royal Camel Farm.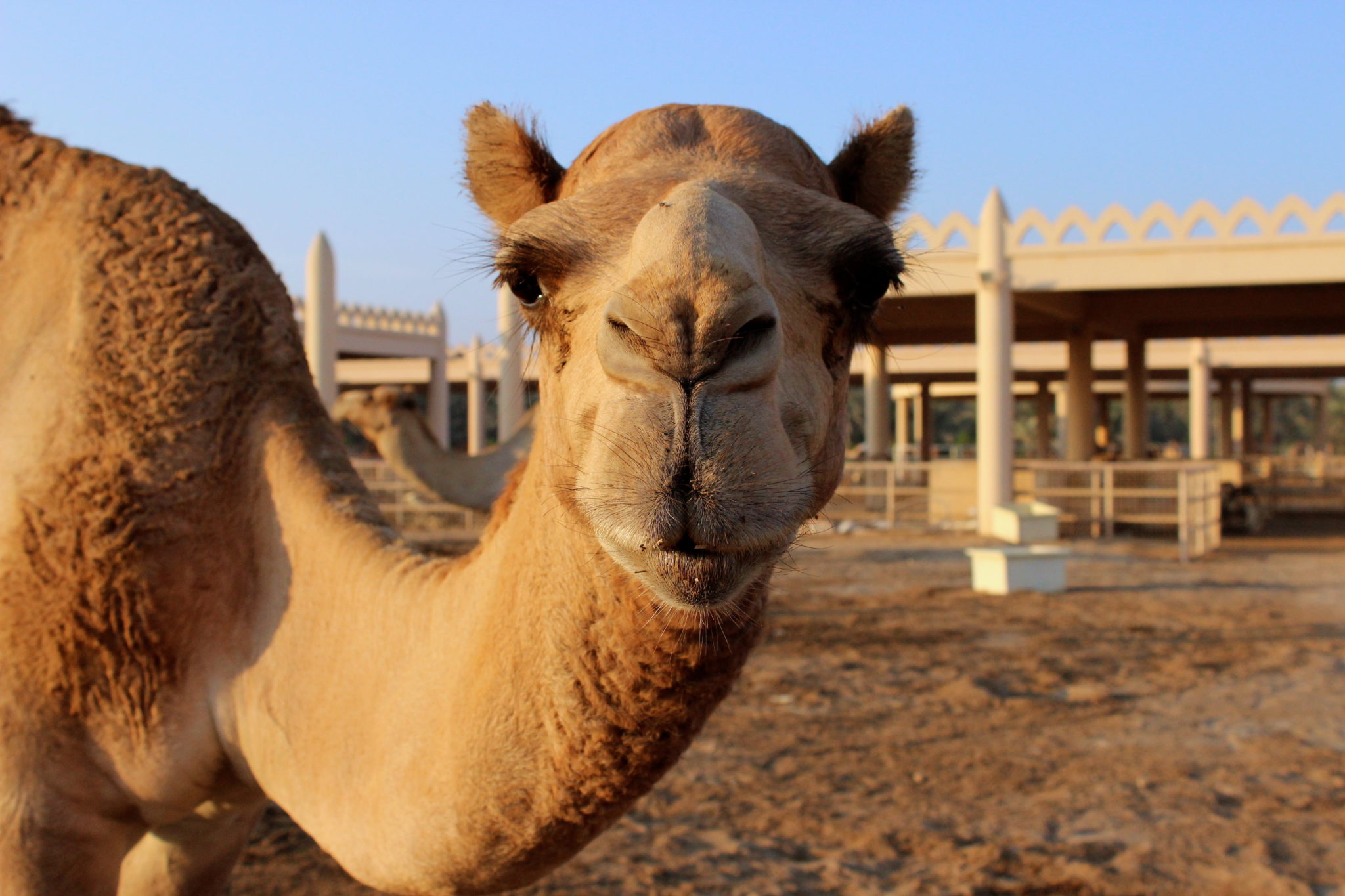 This place in bonkers. It's open every day until sundown, and it's totally free. You should bring some small Bahraini bills though, because the men who work there are super nice and will let you pet the babies and give you stuff to feed to the older camels, so you need to tip them.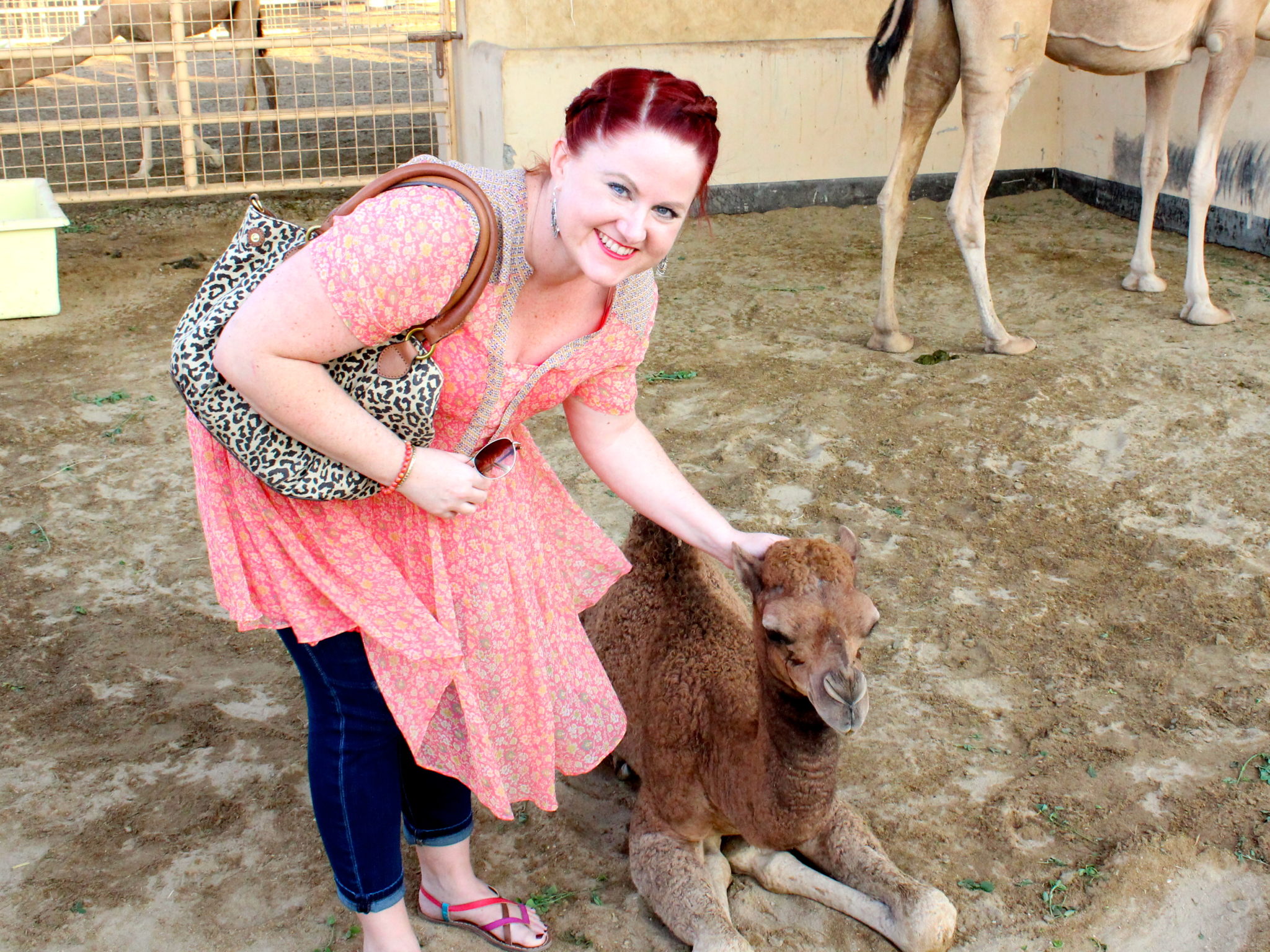 How adorable is that baby camel? She was only three weeks old.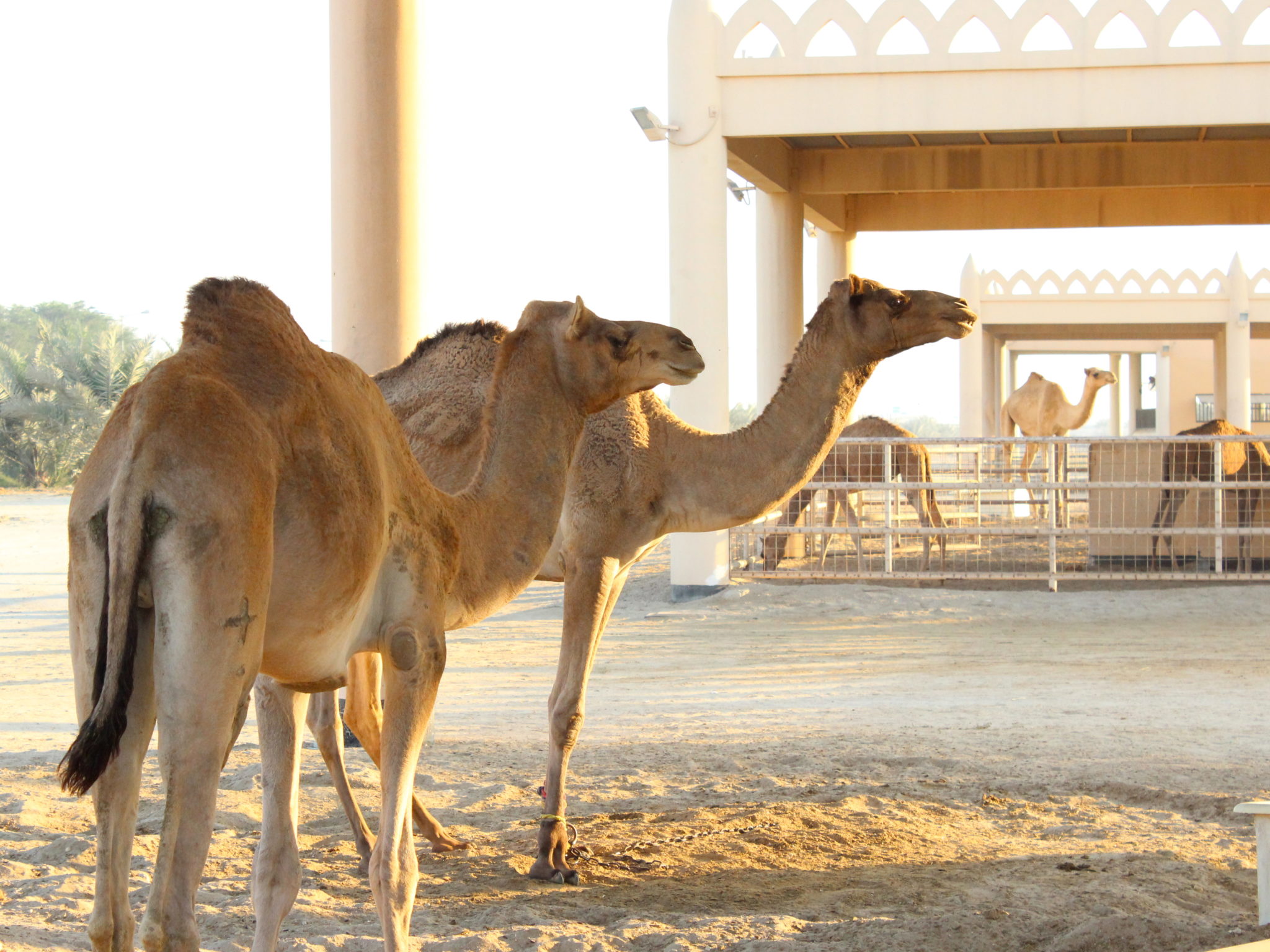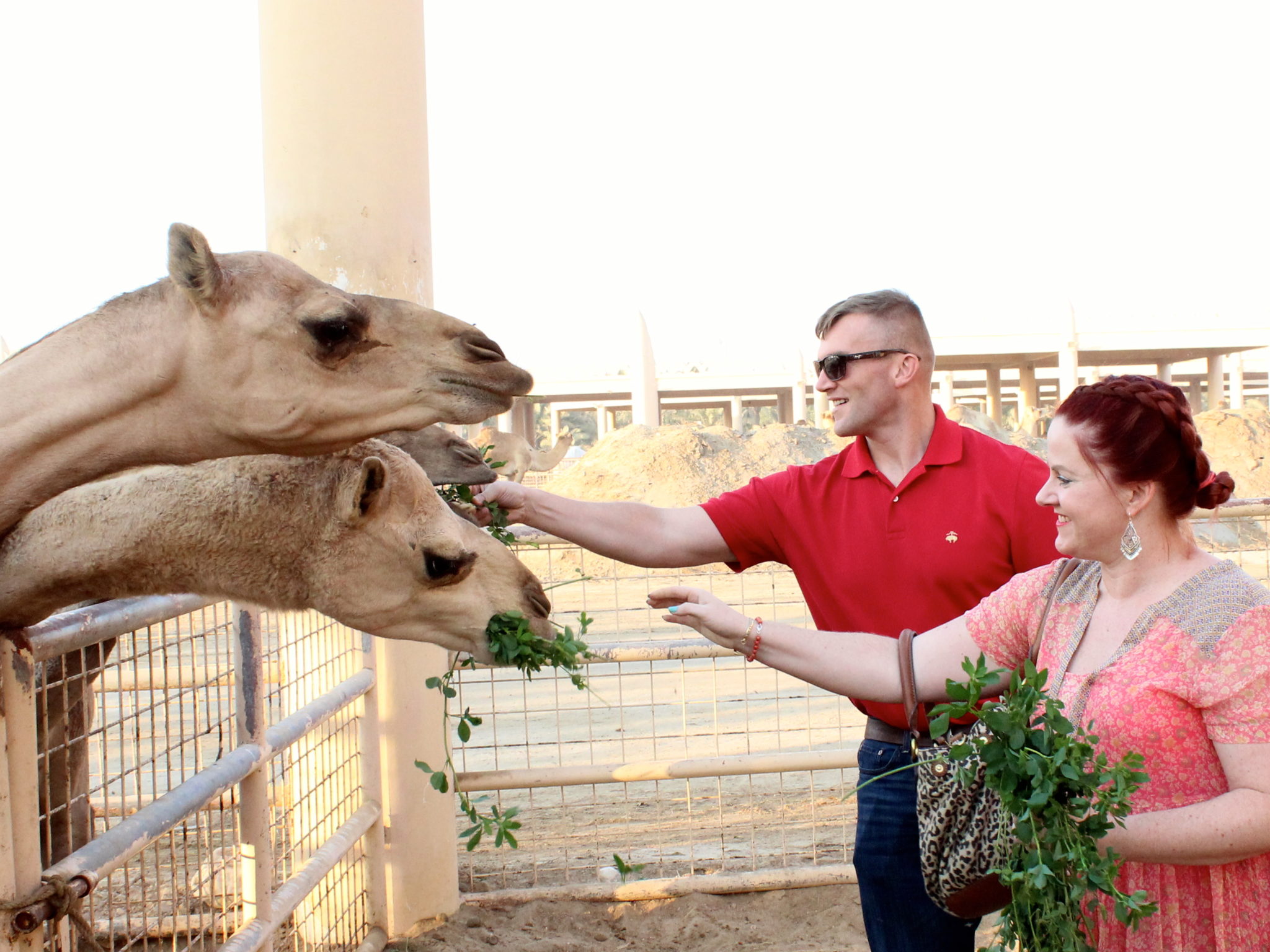 They workers will also take photos of you with the camels, and make sure you don't go too close to the mean ones.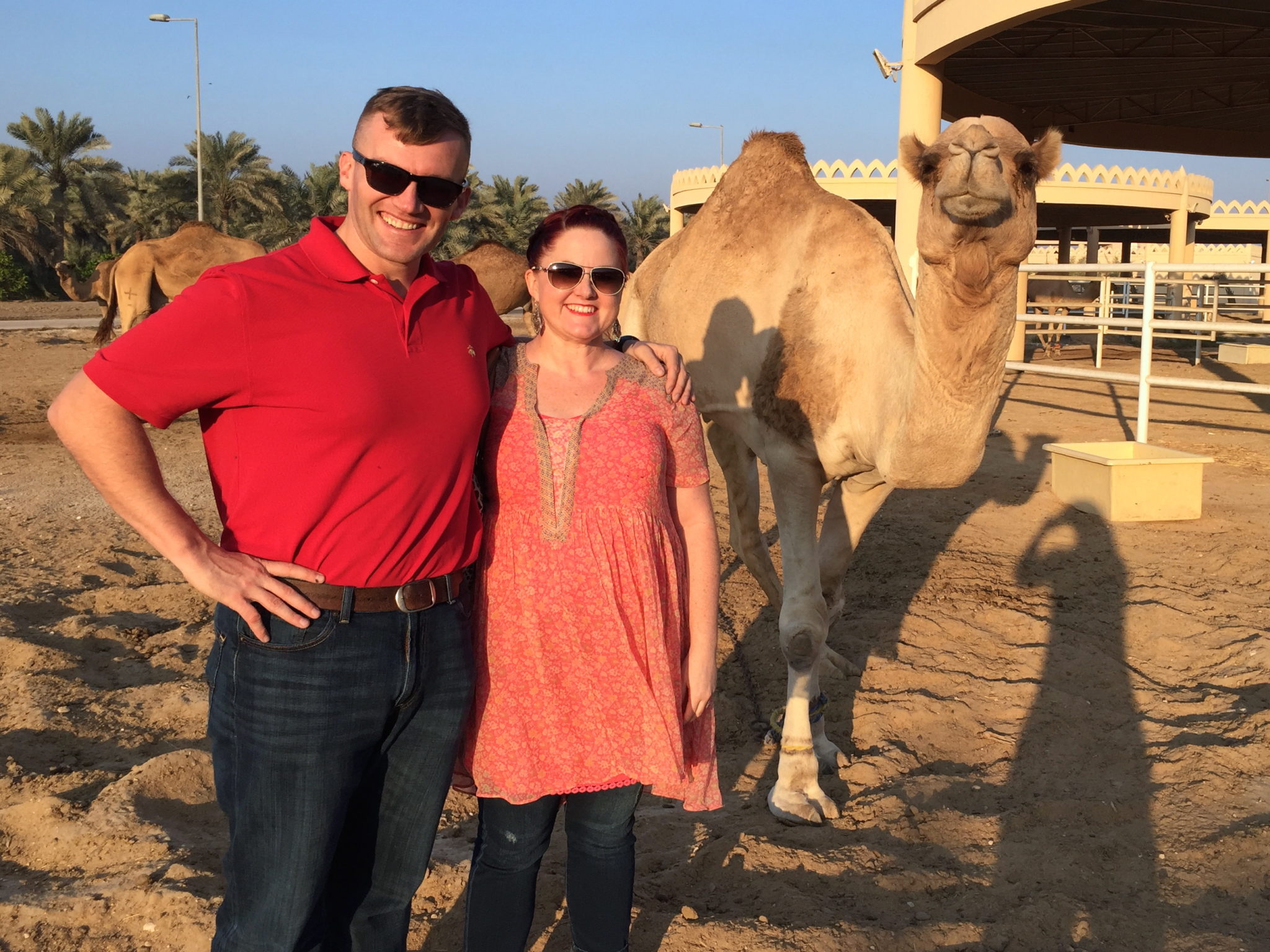 Getting a camel to pose for a photo is not the easiest thing, but there are so many that you're bound to eventually get a good shot.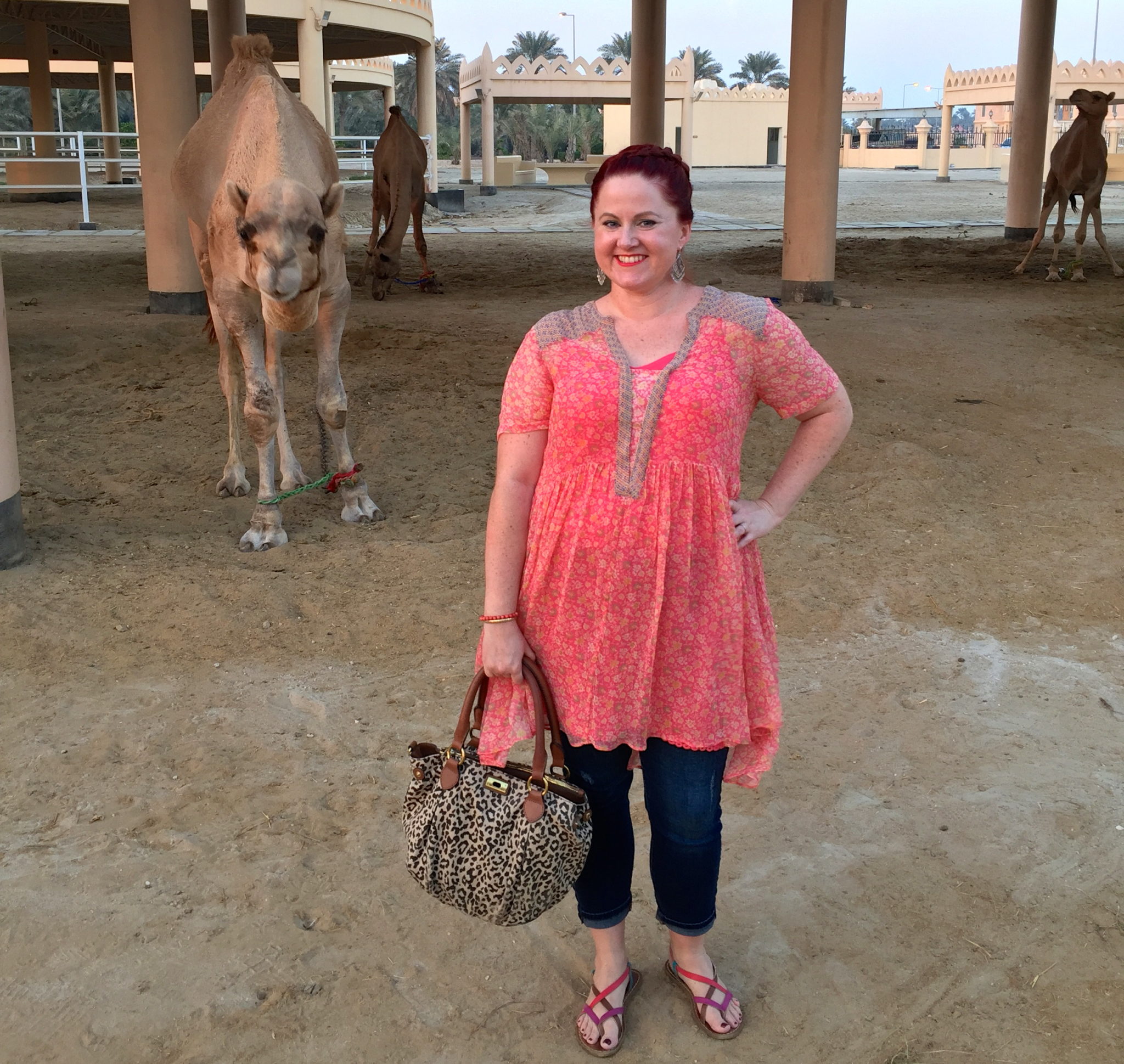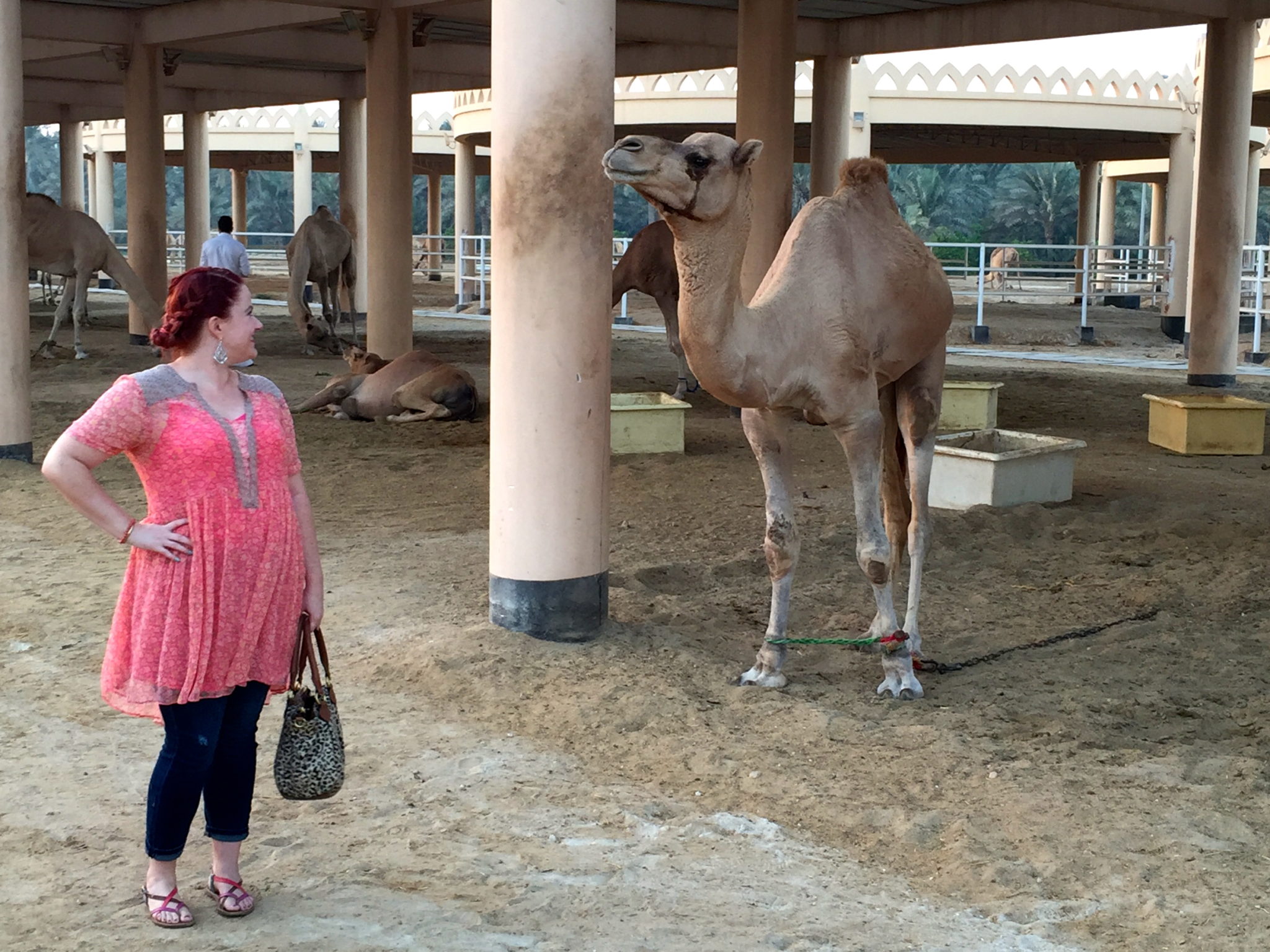 It is kind of sad that the male camels are chained up, but apparently they would fight with each other if they weren't. The female camels and younger ones are just fenced in.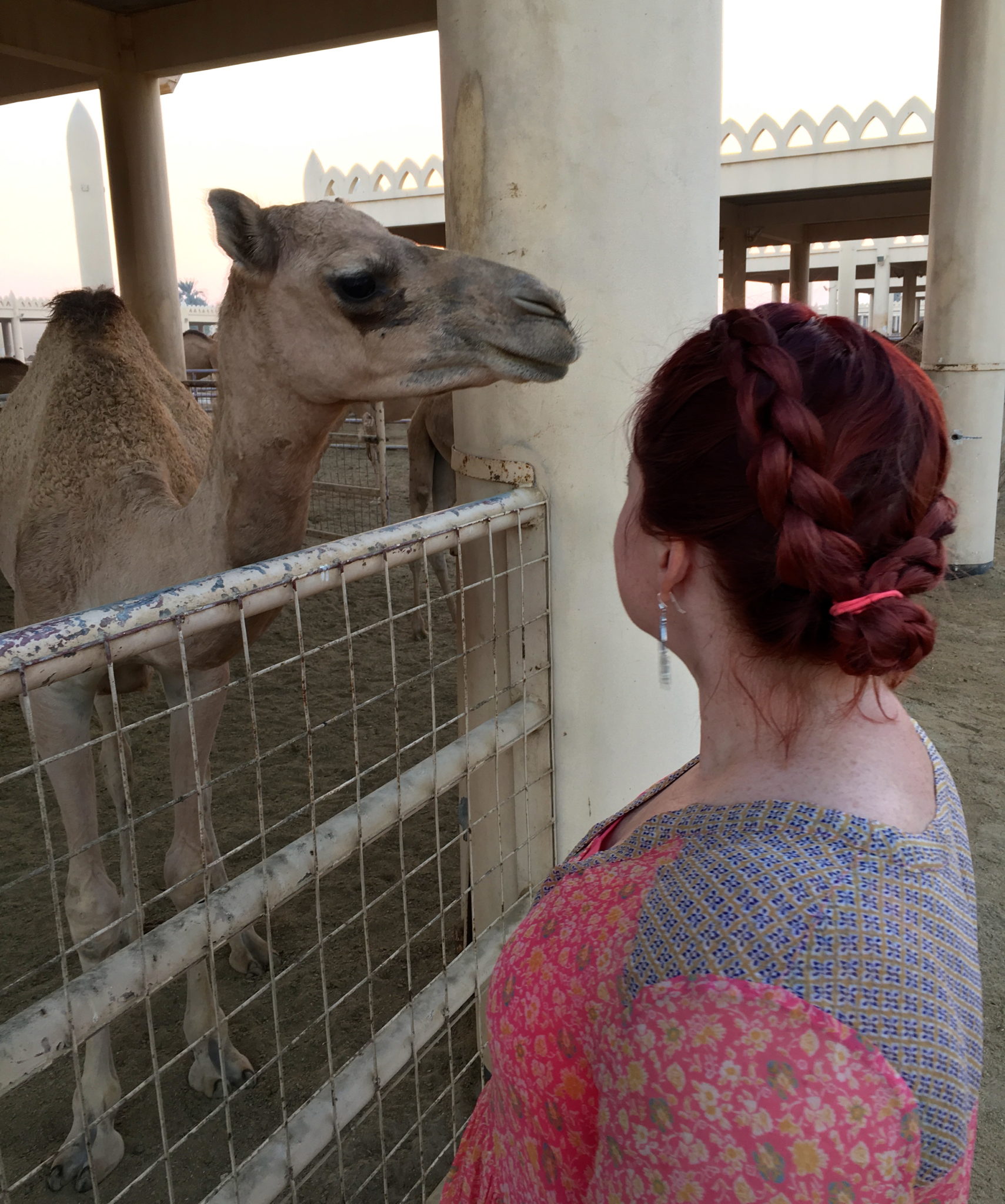 Can you tell I'm obsessed?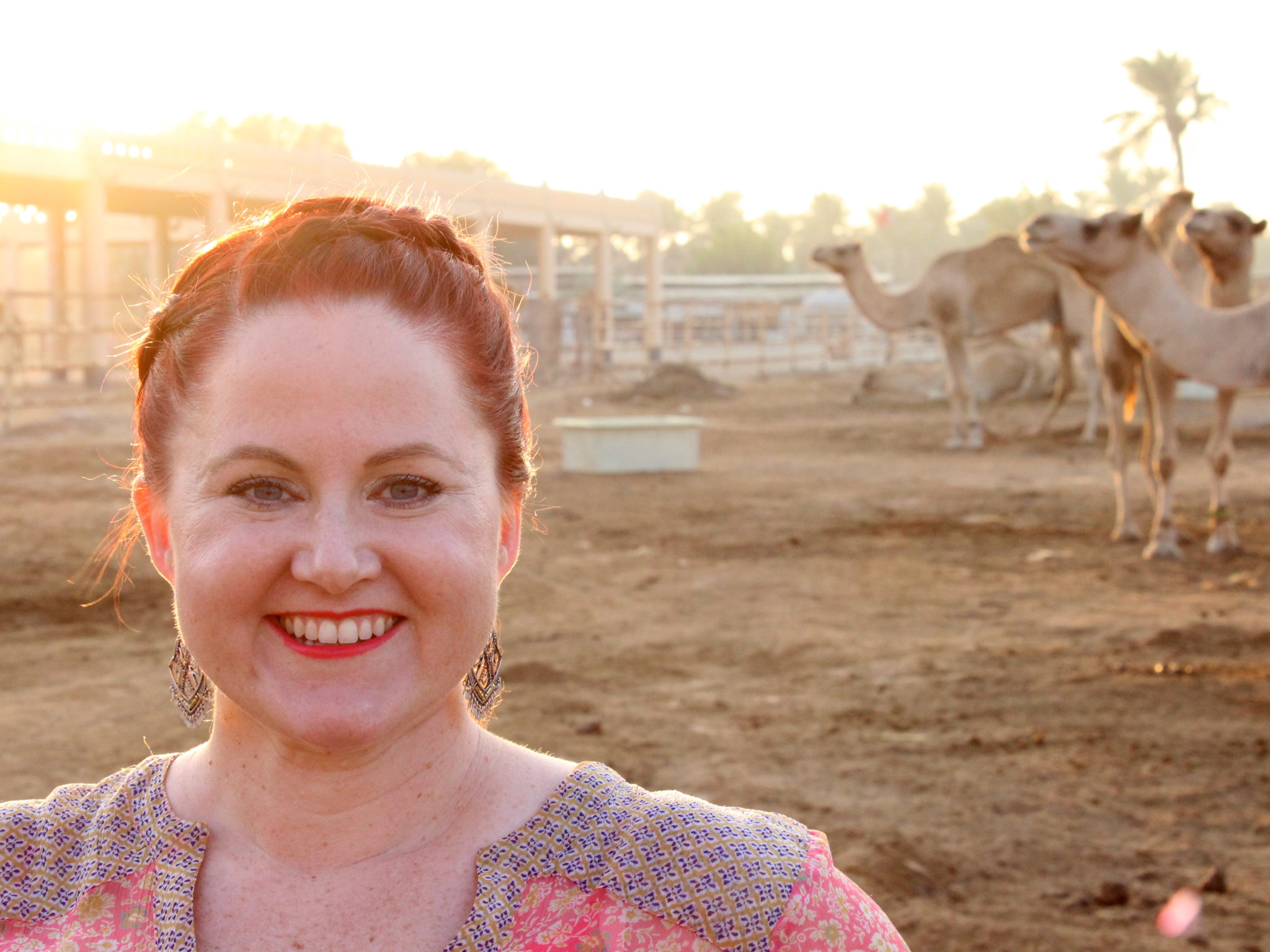 Outfit details: Tunic top: Anthropologie (similar), Jeans: Pilcro at Anthropologie, Sandals: Roxy (old, but these are similar and these are cute), Earrings: Stella and Dot, Coral bracelet: purchased in Bahrain (similar here), Bag: J.Crew (old), Sunglasses: Kate Spade
*Note: This post includes affiliate links*