I've never been much of a lake person. Maybe it's the murky water, or the fact that my idea of a "lake" growing up was a man-made MTV Spring Break destination, but I've never been super pumped about going to a lake. This wasn't helped by the fact that shortly after my family moved to Michigan, we went to a "beach" at one of the lakes near Detroit, and it was like a scene from a terrible 50s movie, complete with a ridiculous lifeguard with a old timey-cheerleader-style megaphone.
However, not all lakes are the same (duh), and I WAS excited about staying at my mom's friend Laura's lake house before we moved to Bahrain. The house itself is enormous and gorgeous, and the lake is beautiful.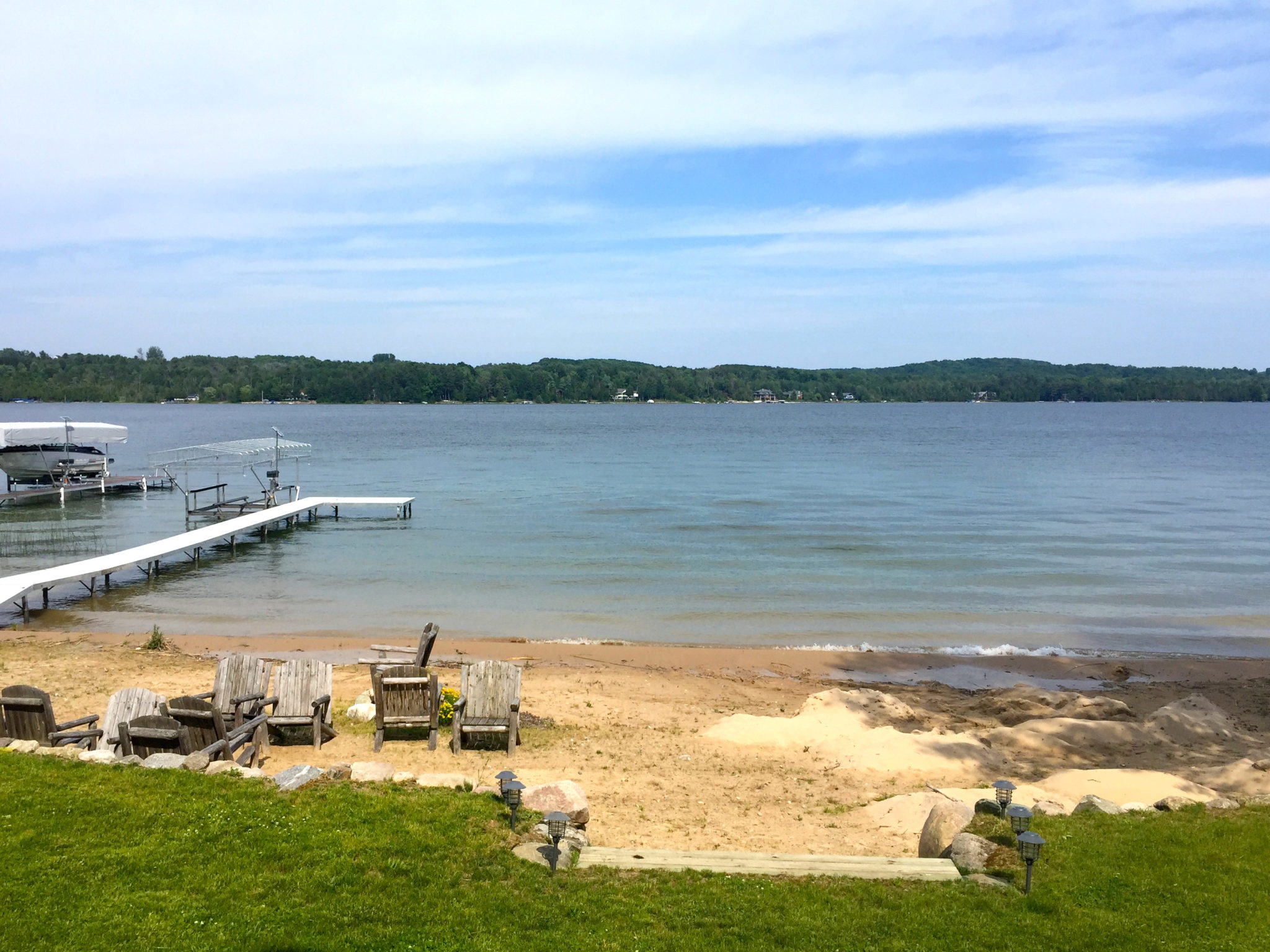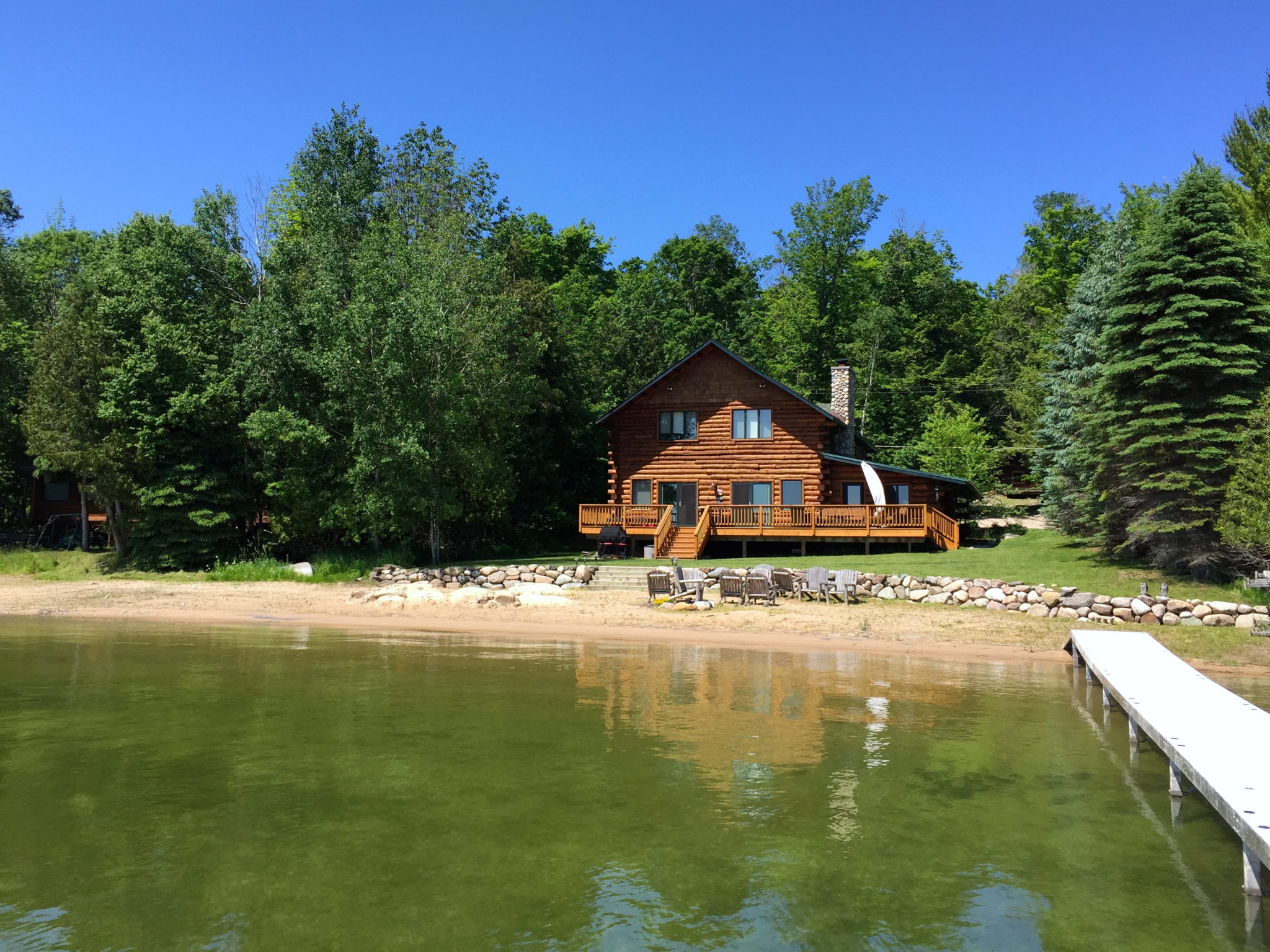 I had not spent much time in northern Michigan before, so it was fun to explore the adorable town of Charlevoix and some of the other towns and sights in the area. The town is on Lake Michigan and Lake Charlevoix, and it has lots of cute shops and restaurants, as well as a handful of quirky little Hobbit houses.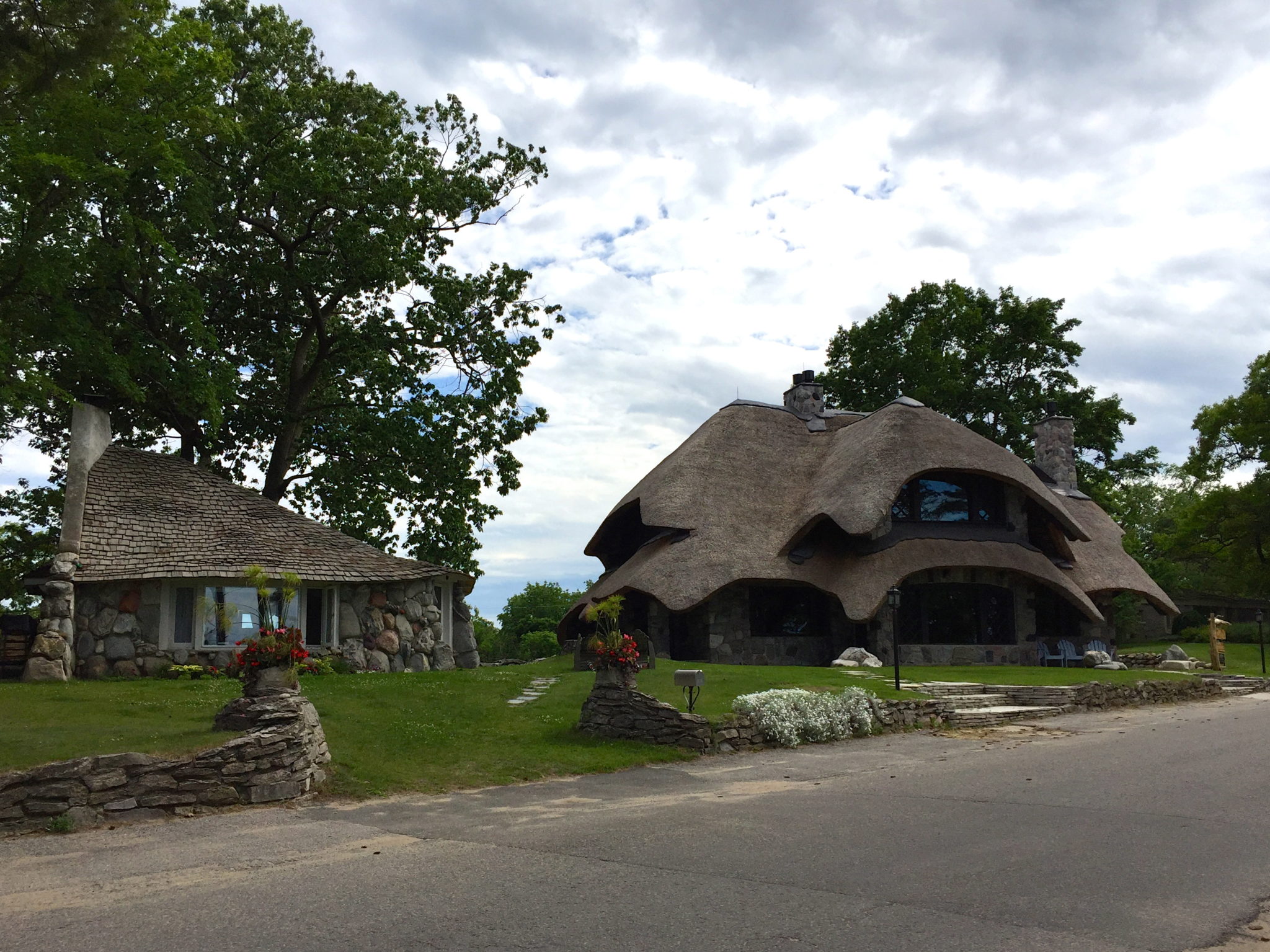 One day we drove up to the Legs Inn, which is a weird little Polish restaurant with a beautiful garden and views of Lake Michigan. There are stove legs all along the edge of the roof, which is apparently why it's called the Legs Inn. #michiganisweird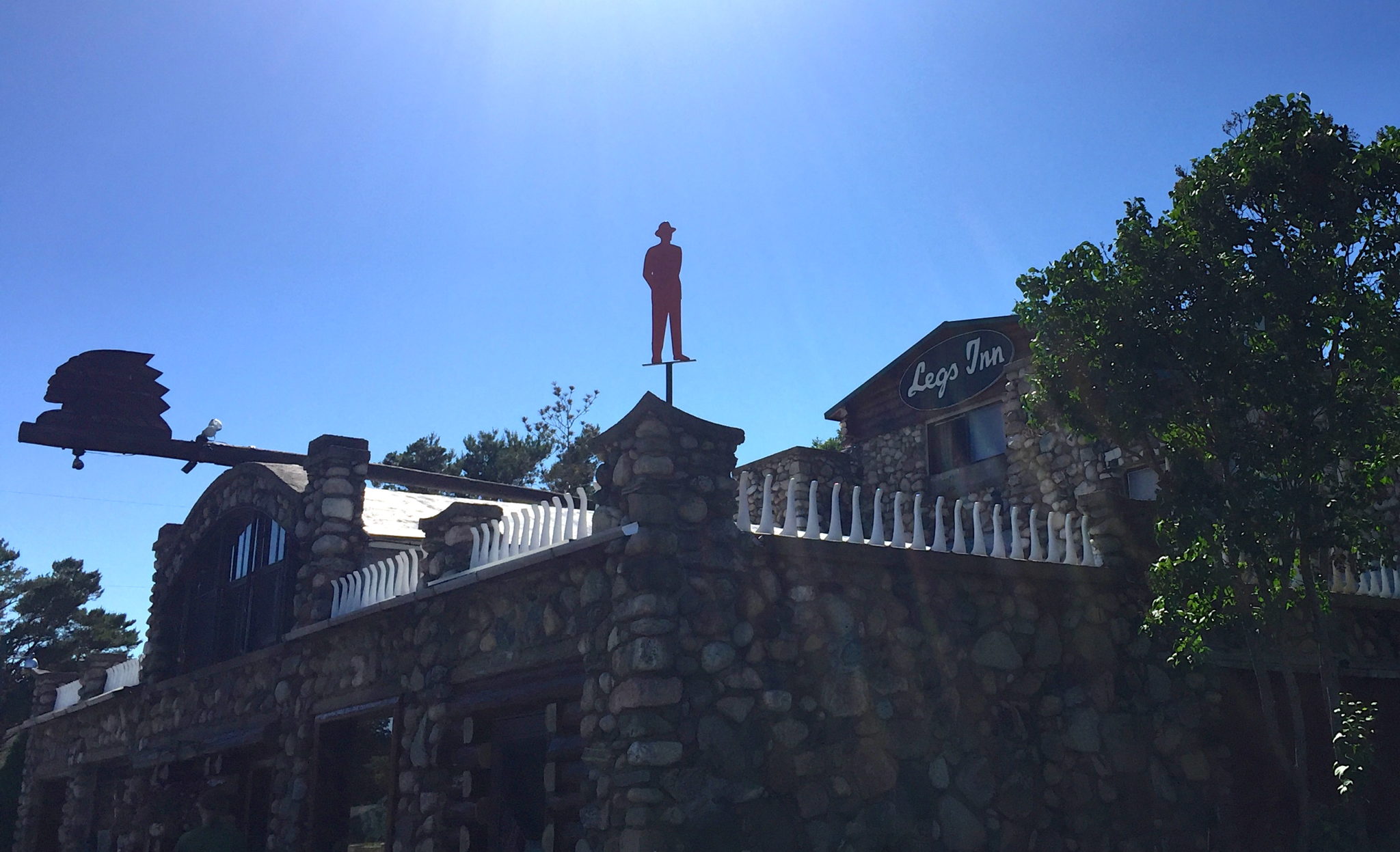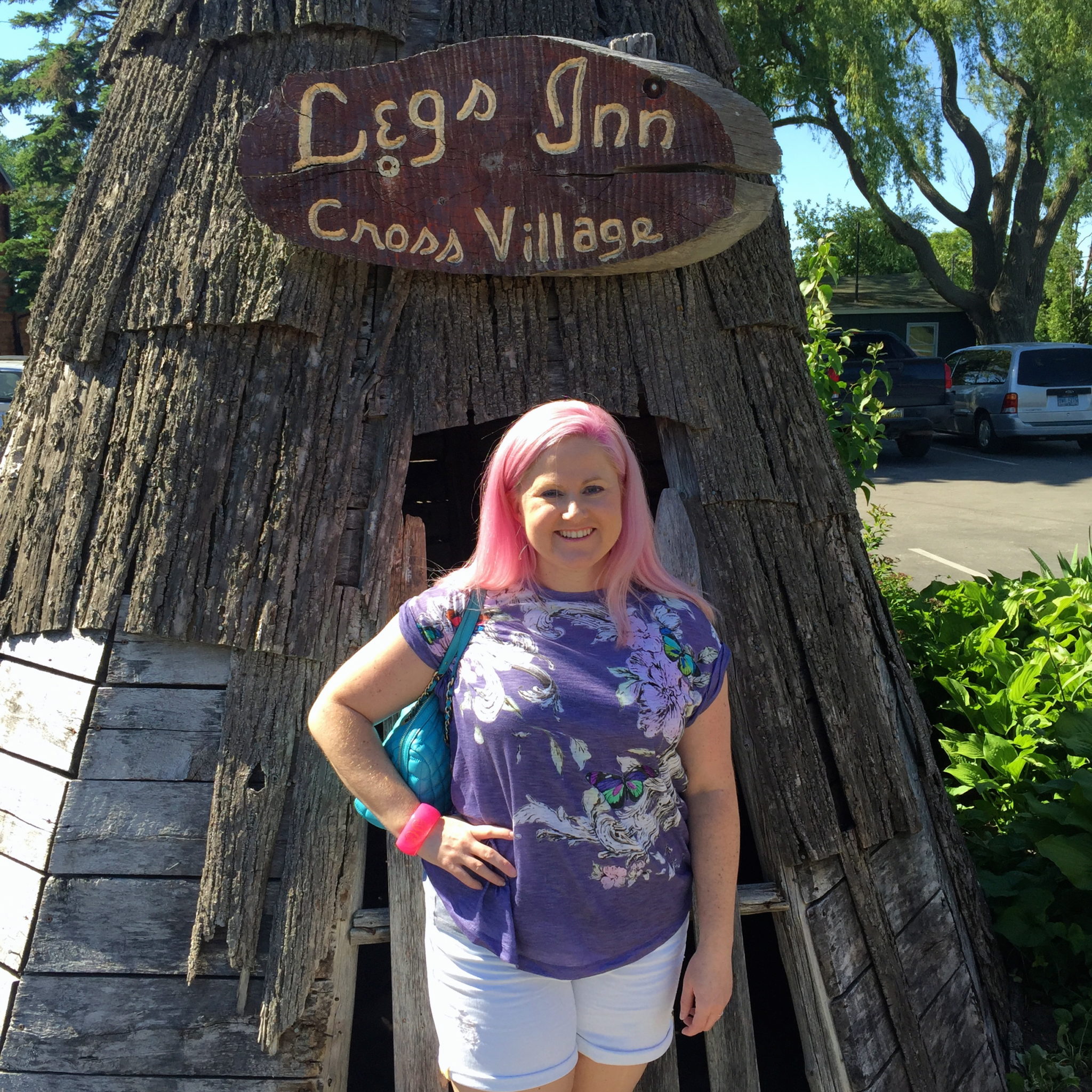 We arrived between lunch and dinner, and there were barely any people there, but they still wouldn't let us sit in the "eating" area because we were only ordering drinks, so that was annoying. But we were able to order our drinks and a specialty dessert at the (very dark) bar and bring it to a table outside to eat.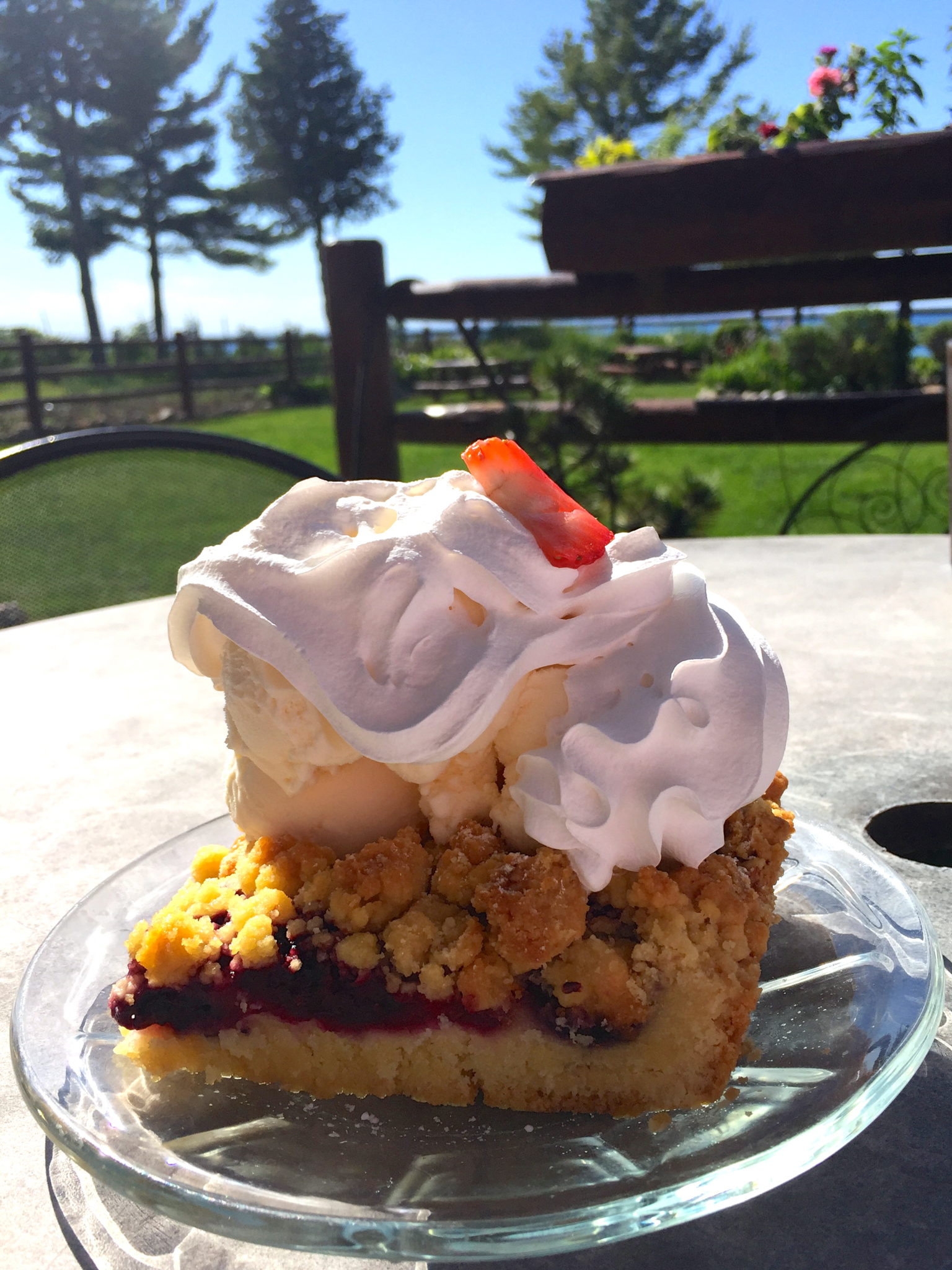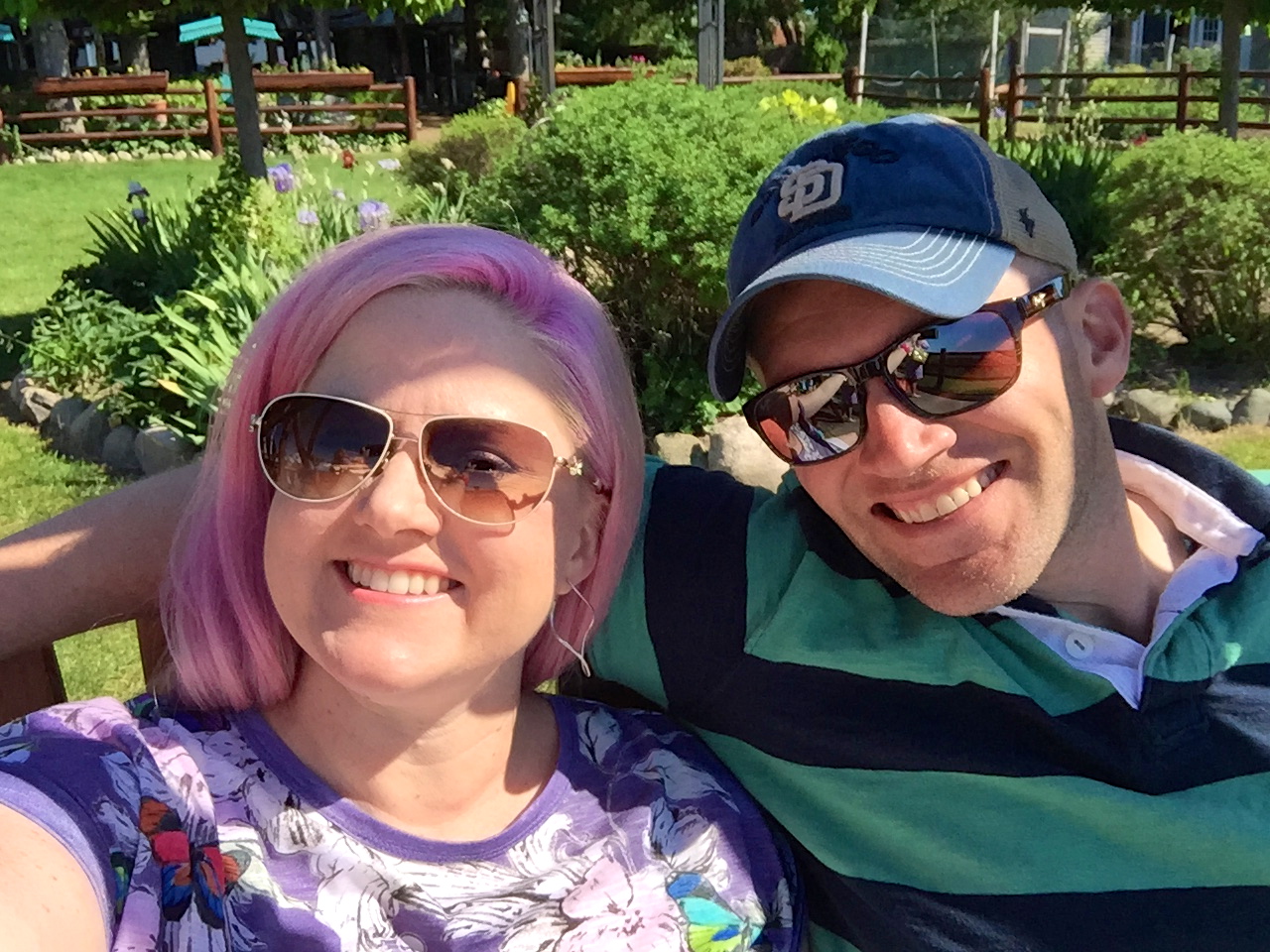 On the way back, we drove through the Tunnel of Trees, which is unbelievable. I couldn't stop taking photos!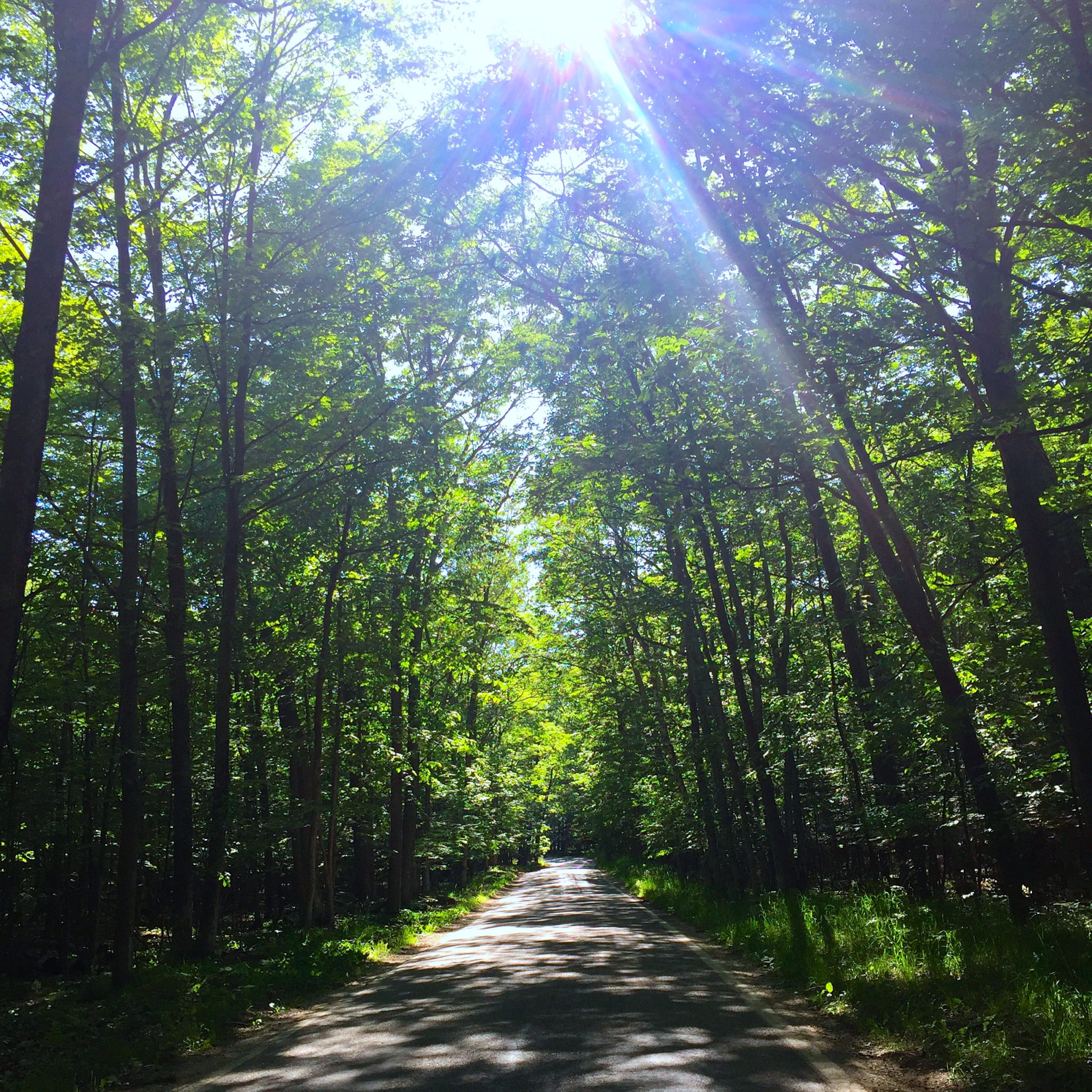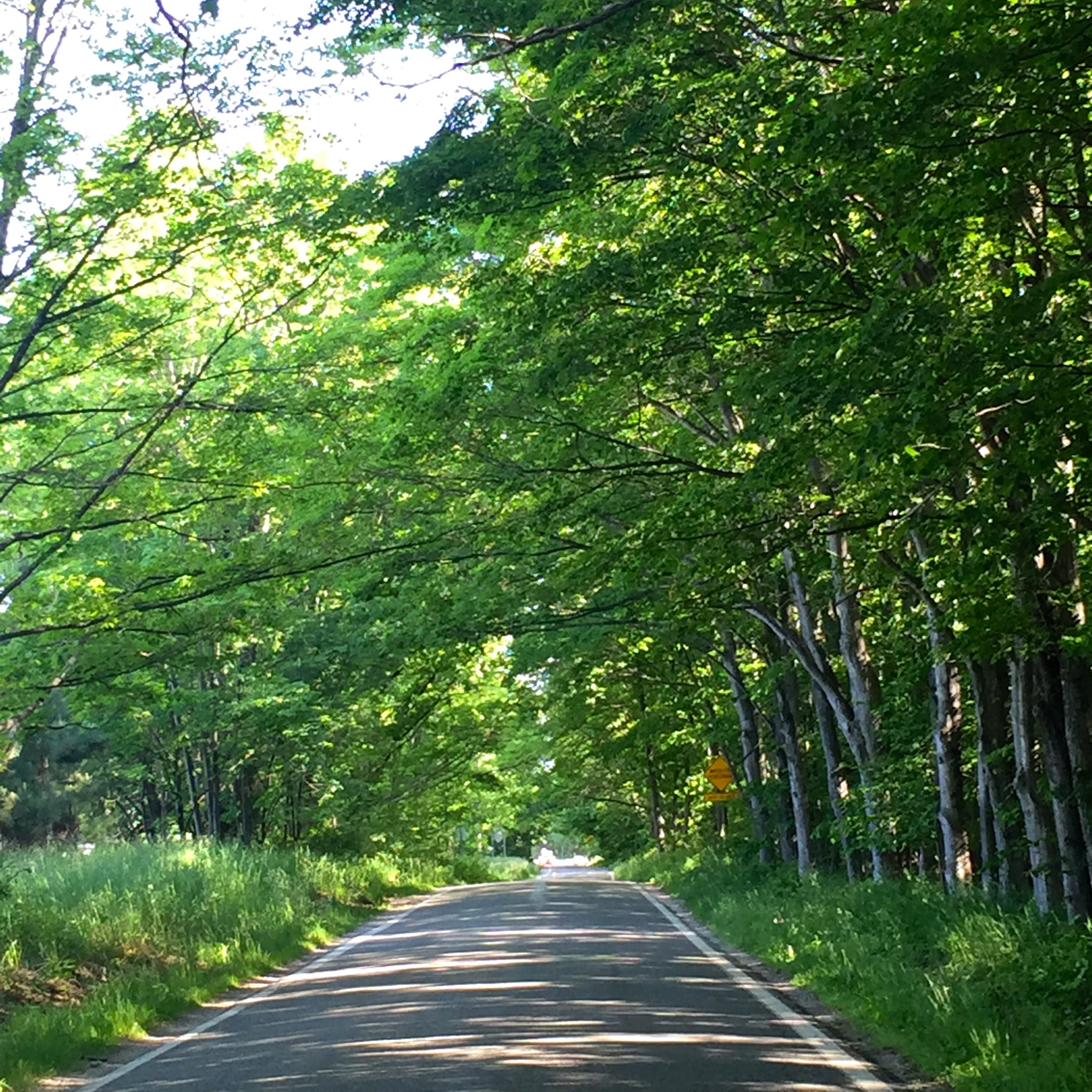 We also stopped at a local brewery, then had dinner at Cafe Sante in Boyne City — which I highly recommend — before taking the short ferry back to Charlevoix.
The ferry doesn't take very long, but it's kind of a fun thing to do. It's also how we discovered a waterside bar and restaurant called The Landing. I can't vouch for the food, but the drinks and atmosphere were wonderful! A perfect spot to sit and relax… and maybe even spot a rainbow.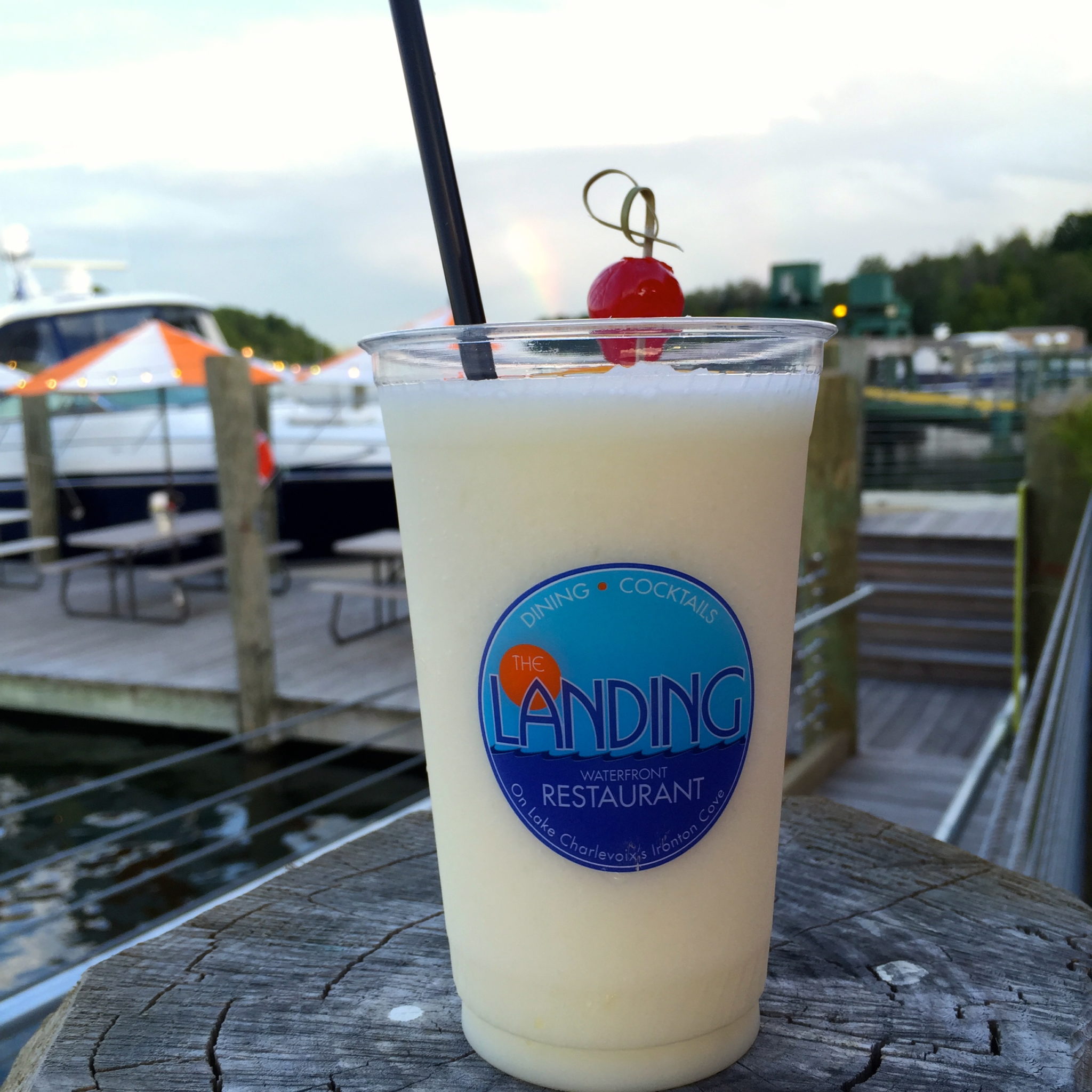 We obviously wanted to take advantage of the water, since the house had its own little beach and dock, so Toby and I went kayaking two of the mornings we were there, and also floated around in tubes for a while.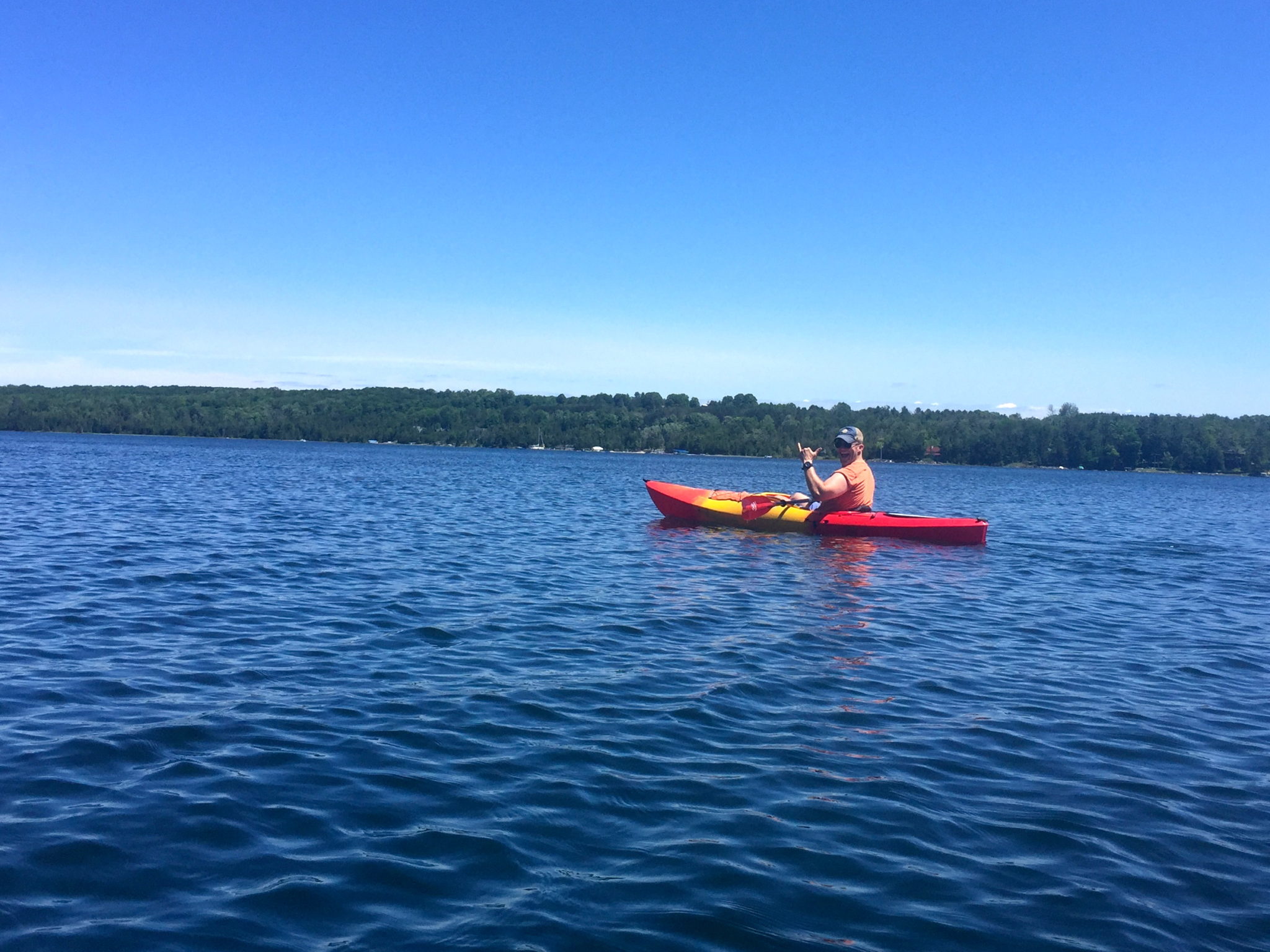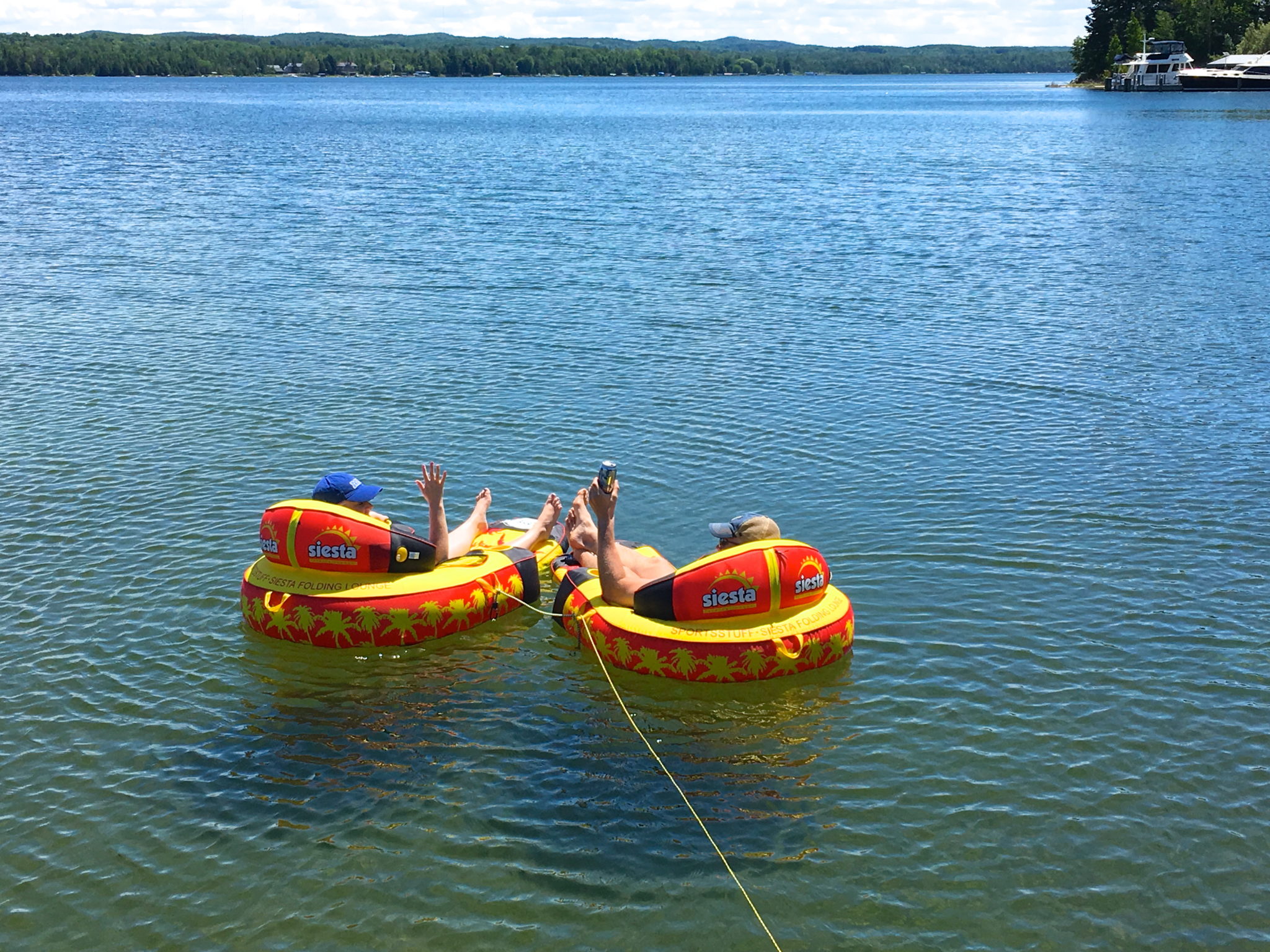 We also enjoyed walking from the town to see Lake Michigan during the day (and stopping at stores like Cherry Republic on the way back) …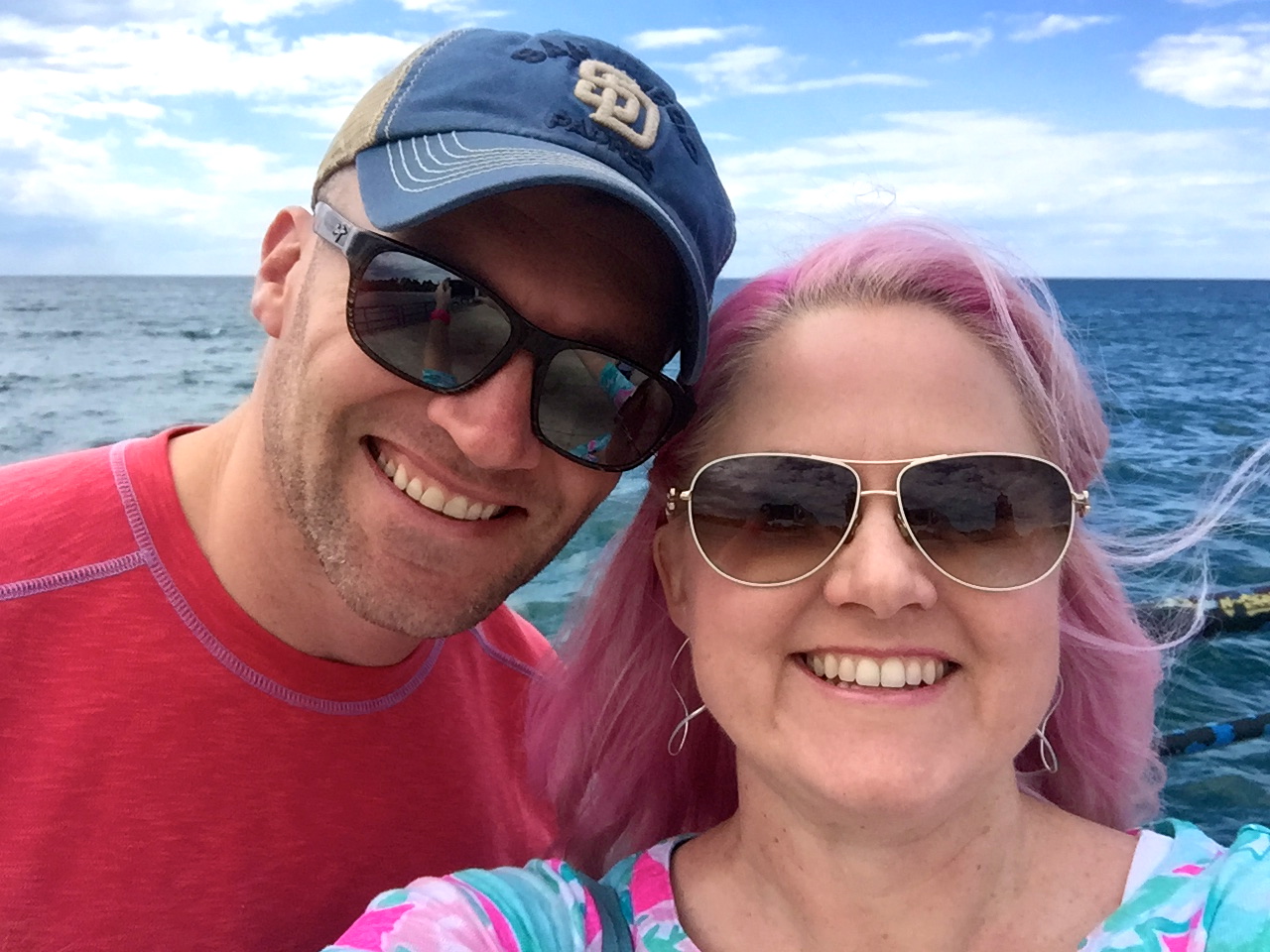 …but the best was seeing the sun set over Lake Michigan the last night we were there. Absolutely breathtaking!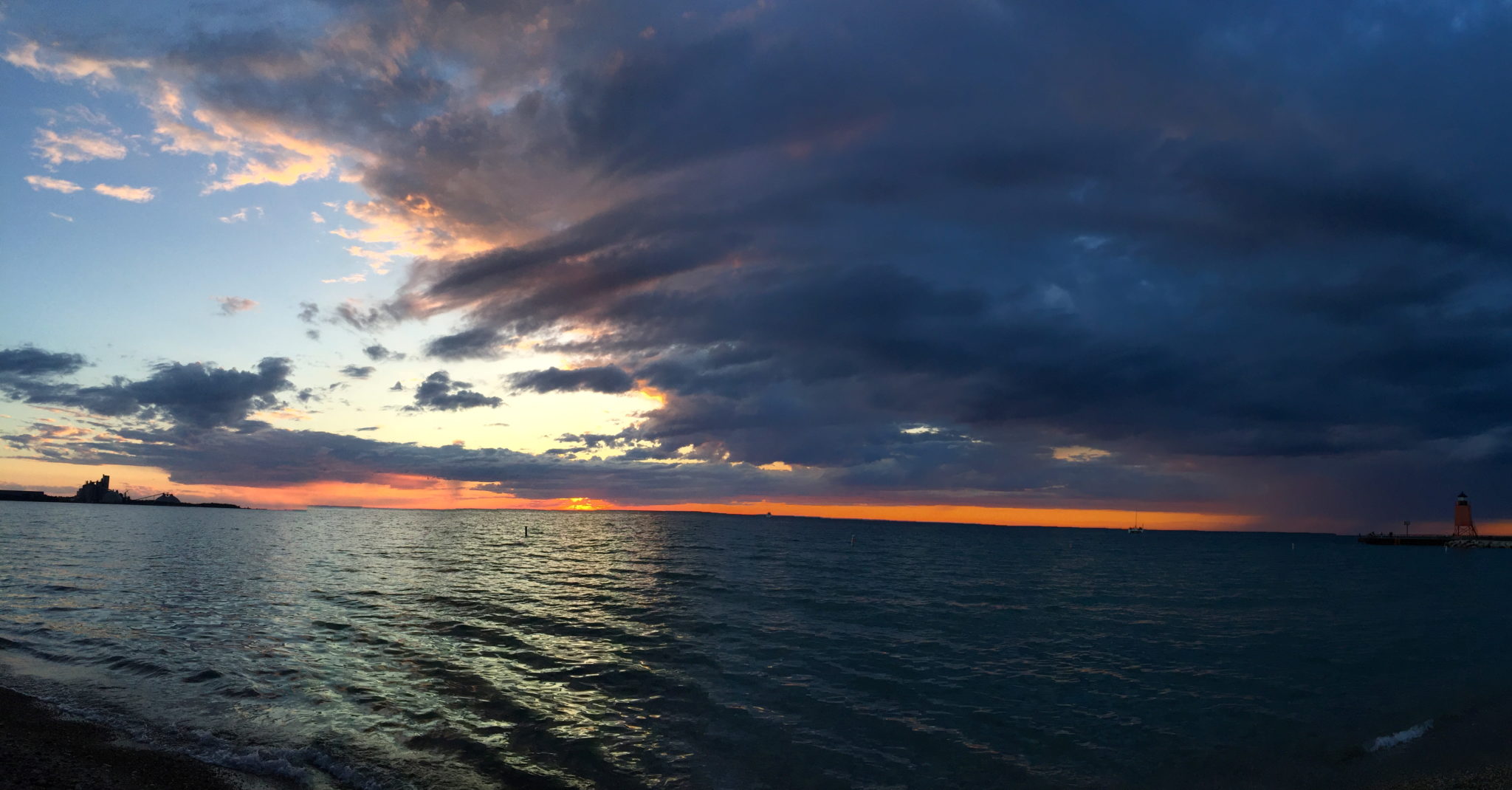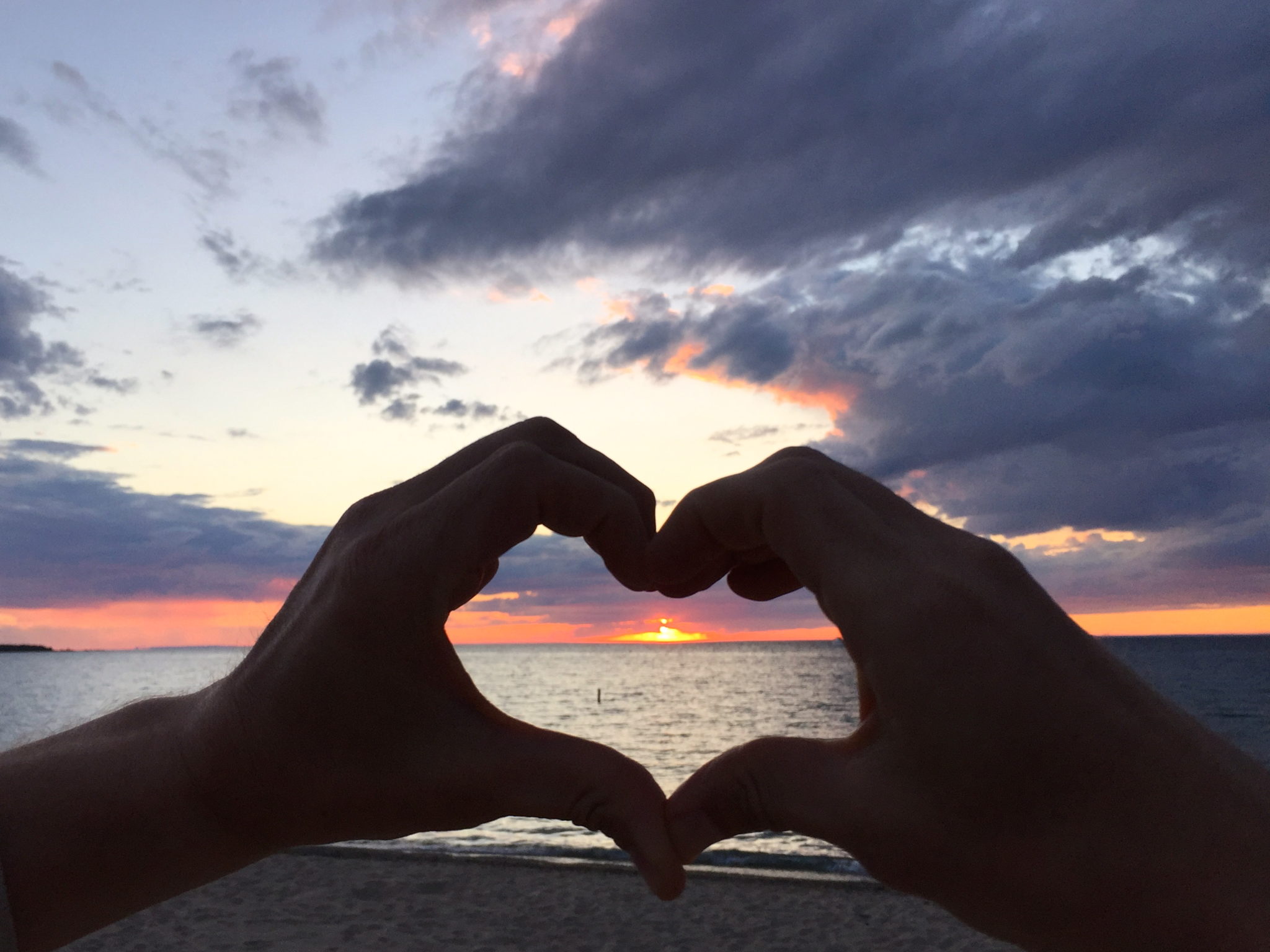 I know that Northern Michigan is probably covered in snow right now, but when the weather starts to warm up, you should really consider visiting Lake Charlevoix and the surrounding area. It's gorgeous and incredibly relaxing, which is just what we needed!
Where to eat (and drink):
In Lake Charlevoix:
Grey Gables Inn: A little on the fancier side, but great food and a lovely atmosphere. You may need a reservation.
The Landing: Casual dockside restaurant for drinks and seafood.
That French Place: Delicious crepes and ice cream.
In Boyne City:
Cafe Sante: Eclectic menu with phenomenal food. Not super fancy, but you shouldn't wear your bathing suit.
Red Mesa Grill: Cute Mexican restaurant with lots of margarita options.
Also make sure you stop in a Cherry Republic store. Everything they make is incredible, but my favorite is the Wonderbar.
***
Outfit details: Lavender top: Anthropologie (no longer available, but this is similar). White shorts: Pilcro at Anthropologie (this year's version). Pink monogrammed bracelet: Moon and Lola (tortoise version). Aqua purse: Kate Spade (super old, but similar available here and here). Sunglasses: Kate Spade. Pink and green print top: Lilly Pulitzer (different print).