This work outfit is so easy I'm almost embarrassed to share it. But share it I shall.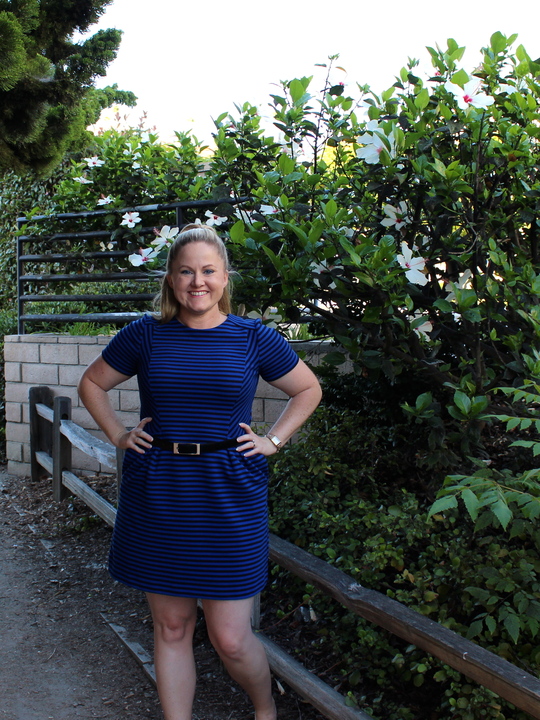 It will come as a surprise to absolutely no one that I love this dress. But it's not just my stripes obsession (and the fact that it was on sale) that endeared me to it. The color combination is fab, and while I can definitely wear it with tights and a sweater or high heels and a blazer, the fact that it's not sleeveless means I never feel like I HAVE to wear something to cover my arms.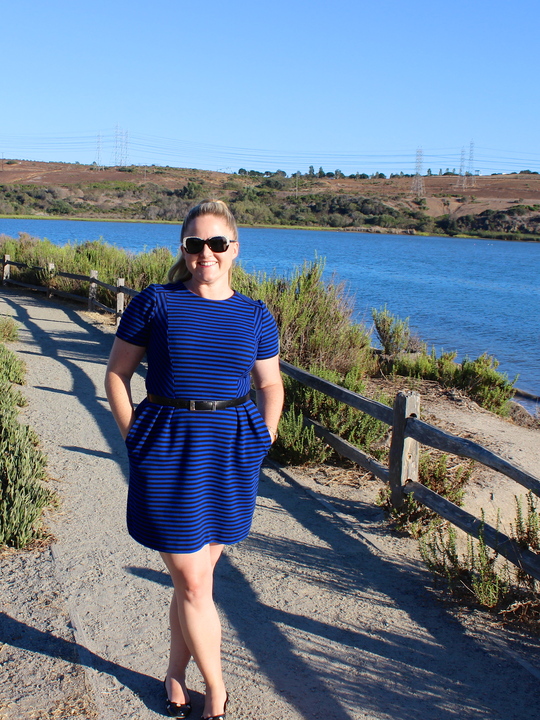 I also enjoy the fact that it doesn't need a statement necklace or other jewelry to jazz it up. And that it is stretchy and comfortable without looking TOO stretchy and comfortable. Plus, pockets.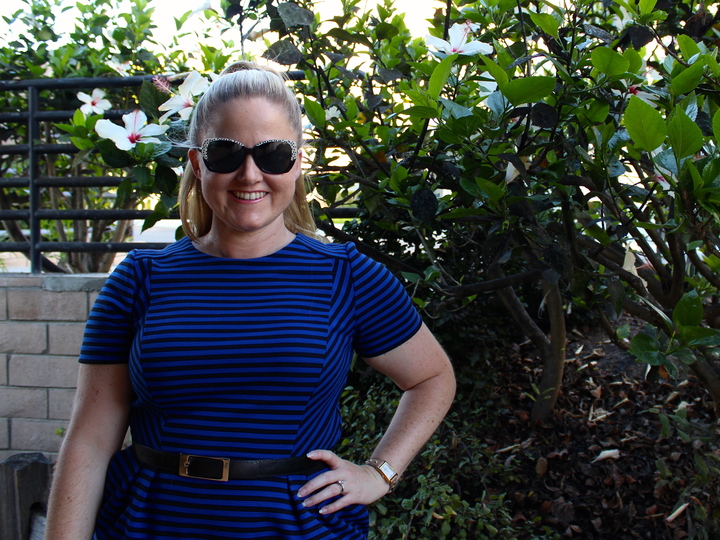 I know it's not terribly creative to wear a dress with a belt, flats and a ponytail. But sometimes you just need to get out the door in the morning, right? At least the whole thing isn't black and gray.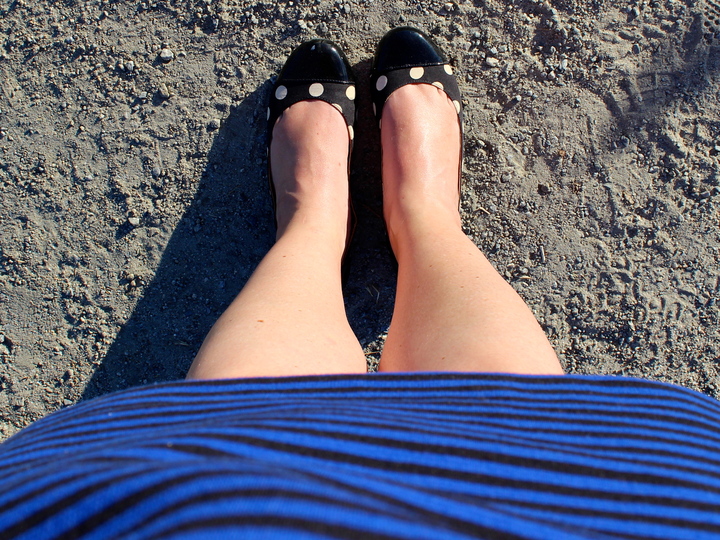 Dress: Madewell (old, but this one and this one are kinda similar) Belt: Banana Republic (similar), Shoes: Kate Spade (old, but these and these are cute), Sunglasses: Kate Spade, Watch: Kate Spade (old)