Hey, y'all! I've been traveling like crazy for the past week and a half-ish, and I haven't had much time to breathe, let alone blog, sadly. But I'm finally home! And I wanted to talk about a fabulous date night Toby and I had a few weeks ago in La Jolla.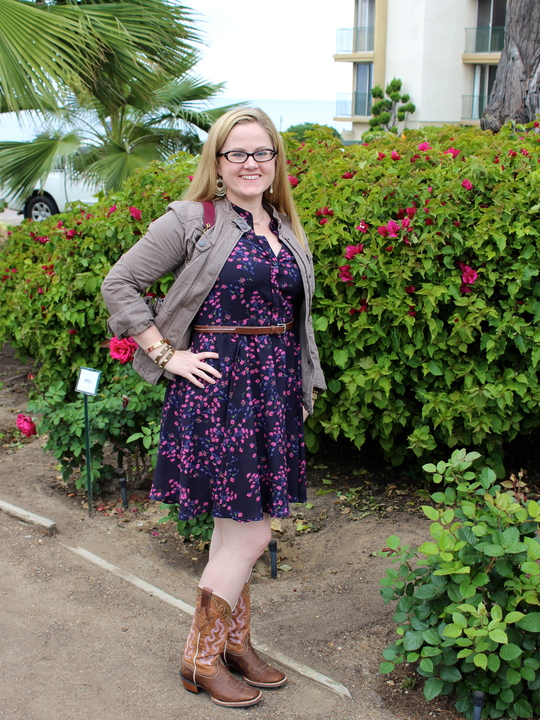 We try to go see the seals every time we go to La Jolla, and this time we walked all the way down to the beach (where I inexplicably got sand in my cowboy boots) to see them up close and personal.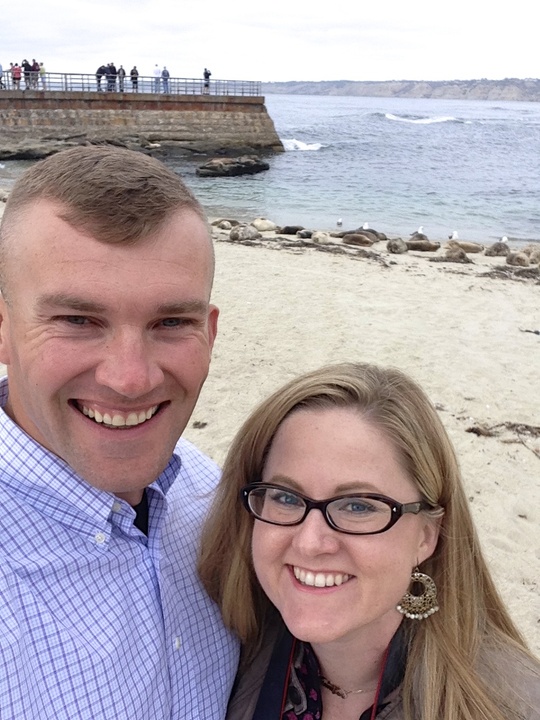 Then we headed over to Whisknladle, which is one of our favorite restaurants. We were seated by the sidewalk, which meant we got gorgeous light and a great view along with our awesome food.
Whisknladle is one of those places that has lots of local, seasonal foods in interesting, delicious and unique combinations, and the menu changes frequently. But they also have fantastic cocktails, which Toby and I obviously appreciate.
They have a different type of flatbread every night, and by flatbread I mean REALLY flat bread — it's practically a cracker with toppings. But it's the most fabulous cracker you'll ever taste, and the toppings are always inspired. This one was very traditional, with tomato sauce, ricotta, basil and house-made salami, and I think it was our favorite so far.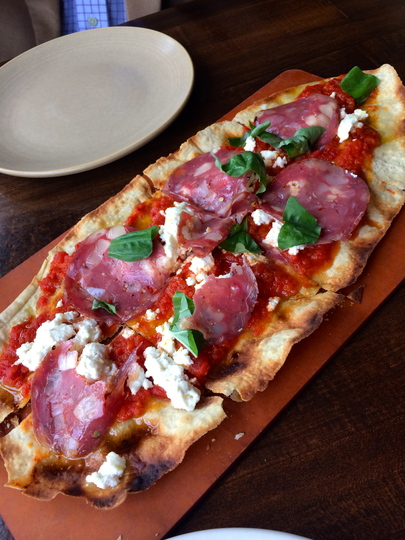 For dinner, Toby got fish (mahi-mahi, I believe) with posole broth, masa, turnips, radish and sauteed radish greens, which he loved.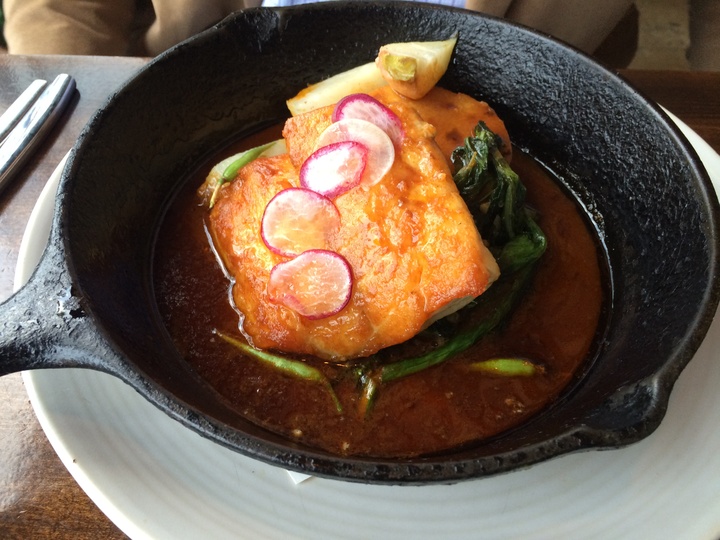 I ordered the spring garden ravioli "en Brodo," which I had to google but apparently means "in broth." Half of the ravioli were stuffed with a carrot-sage puree, and the other half with English pea-parmesan puree. And it was almost too beautiful to eat.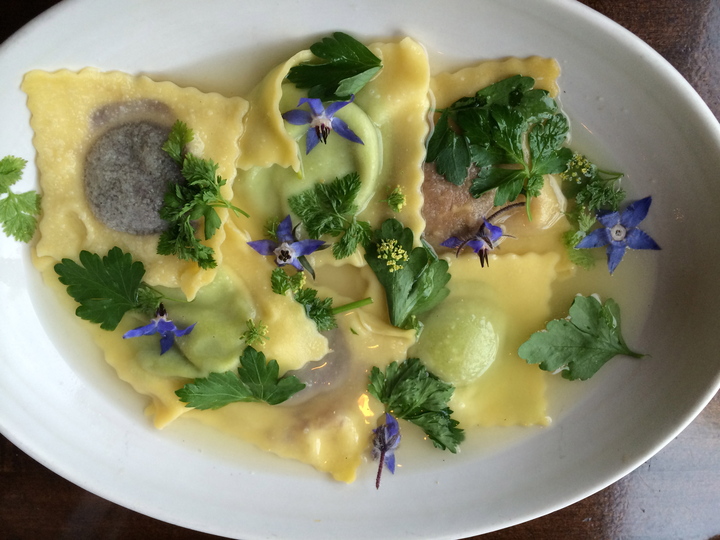 Fresh, delicate pasta with gorgeous herbs and sweet vegetable fillings in a savory broth? It was perfect. And since nothing we had was too filling, we had room for dessert: a strawberry-rhubarb crisp that may not have been as gorgeous as some of the other food, but was delightful and springy nonetheless.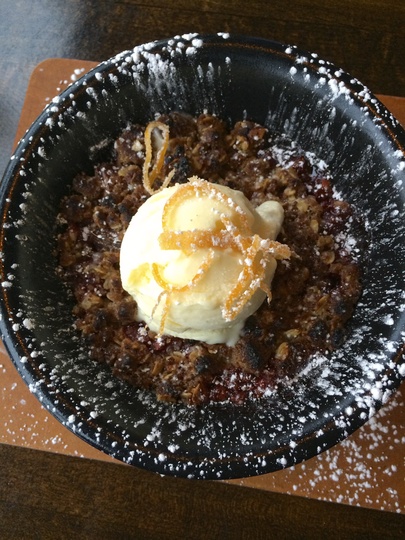 Anyway, if you're anywhere near La Jolla and you like being a bit adventurous, we would definitely recommend Whisknladle. The food and drinks are always spectacular, and it's the kind of place where you can be totally casual or get dressed up and not feel weird either way. Just make sure you bring a jacket or scarf — they have heaters, but it still can get a bit chilly once the sun goes down!
My outfit: Dress: Madewell (old, see their current dresses here), Jacket: LOFT (old, similar here and here), Belt: American Eagle (on clearance!), Boots: Ariat, Bag: J.Crew (old, but this one is cute), Glasses: Prada, Bracelets: Stella and Dot, Stella and Dot, Kate Spade outlet (similar), Earrings and Necklace: Gifts from my grandmother