Happy Friday!
I was originally planning to give you a rundown of our favorite places to eat at Disneyland, but since tomorrow is the Kentucky Derby, I figured it made more sense to share my Derby-related favorites.
First, you're going to need a mint julep. Try the classic, Jessica's pineapple mint julep, Southern Living's bourbon smash or this boozy sweet tea-mint julep sorbet.
You might also want some Derby pie, buttermilk pie with bourbon-pecan sauce or bourbon balls.
On the savory front, try this easy bourbon-glazed chicken, some mayo-free Pimento cheese, Kentucky hot browns or deviled eggs.
And, of course, fruit salad with mint sugar. Always.
Fashion wise, you need a sundress and a big hat.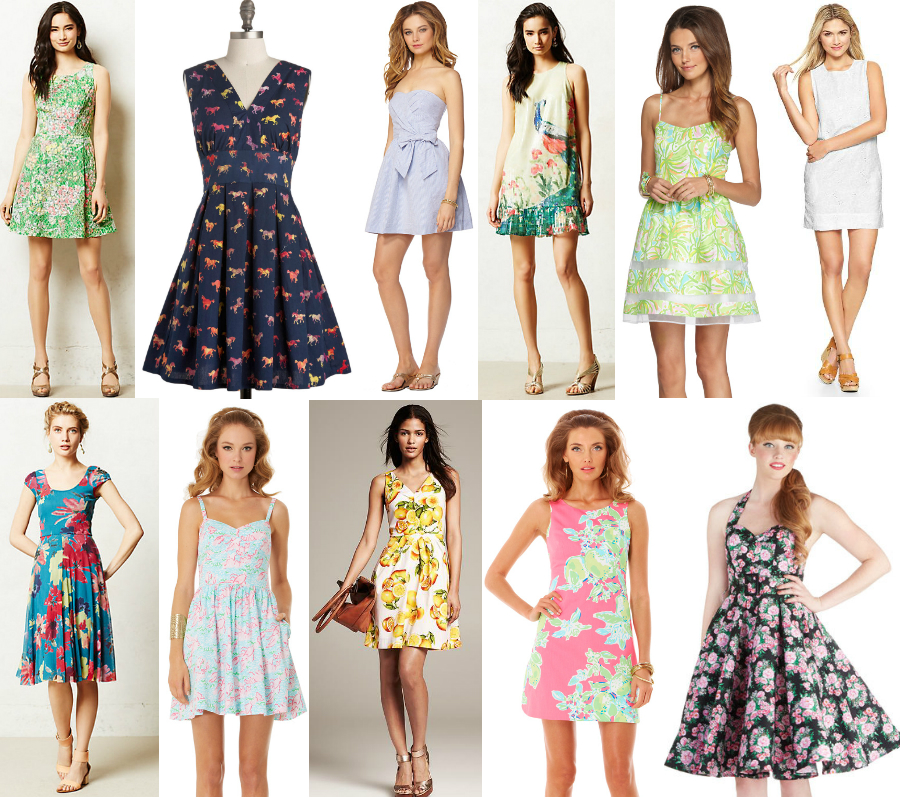 Obviously there are tons of options for cute sundresses. Easter dresses work well, of course, but if you're in the market for a new one, some of my favorites are, (from above, L-R): Anthropologie laced verbena, ModCloth gallop with glamour, Lilly Pulitzer Henrietta seersucker, Anthropologie shimmered plume dress, Lilly Pulitzer Ollie, Gap embroidered eyelet, Anthropologie Quinby, Lilly Pulitzer Ardleigh, Banana Republic lemon print, Lilly Pulitzer Delia shift, ModCloth enchanted afternoon.
As for hats, your best bet is probably to hit up the local hat shop (if there is one). If not, you can find a pretty legit hat at a department store or spruce up an inexpensive sun hat with flowers or ribbons from the fabric store.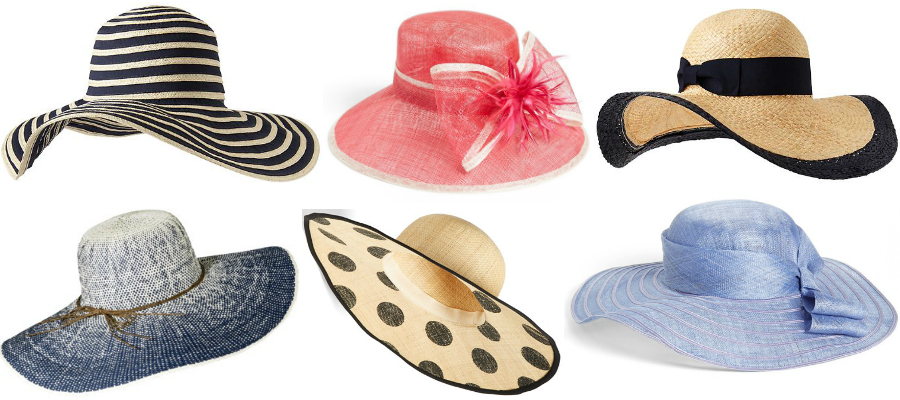 L-R: Gap striped hat, Nordstrom pink hat, Gap border stripe hat, Target floppy hat, Laundry polka dot hat, Nordstrom blue hat