Here we come a-wassailing out in the snow so white
Here we come a-wassailing late into the night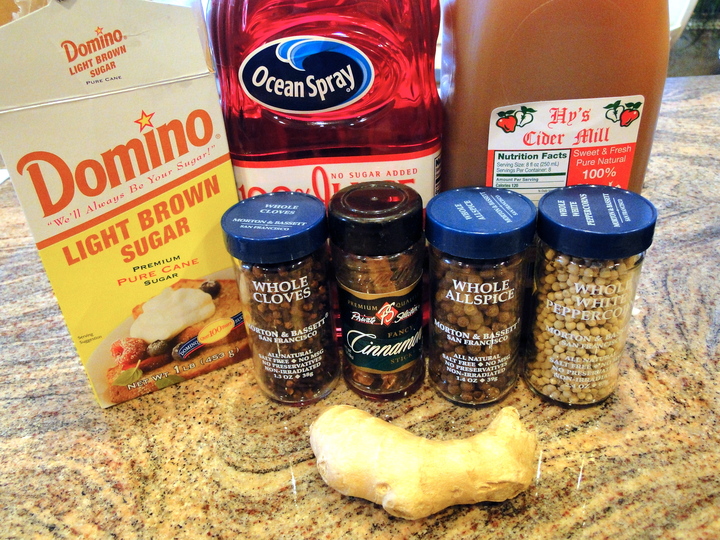 Love and cookies come to you, to you and your grandma too
And God bless you and send you a happy new year
And God send you a happy new year. {end singing}
We had wassail for the first time at our friends' tailgate before the Army-Navy game. And, like everything Travis and Heather make for their over-the-top awesome tailgates, it was delicious.
We wanted to share the spicy apple-cranberry goodness with my family, so we found a recipe online and put everything in the crockpot to cook while I was baking insane amounts of cookies.
Alcohol totally optional.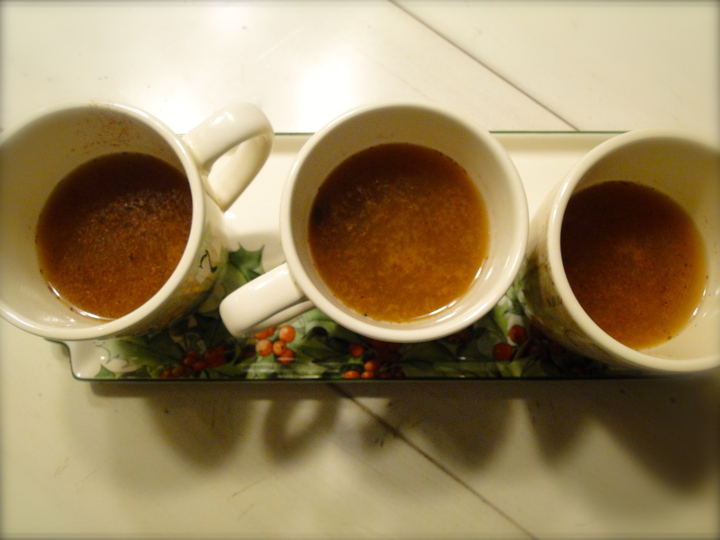 Merry Christmas!!!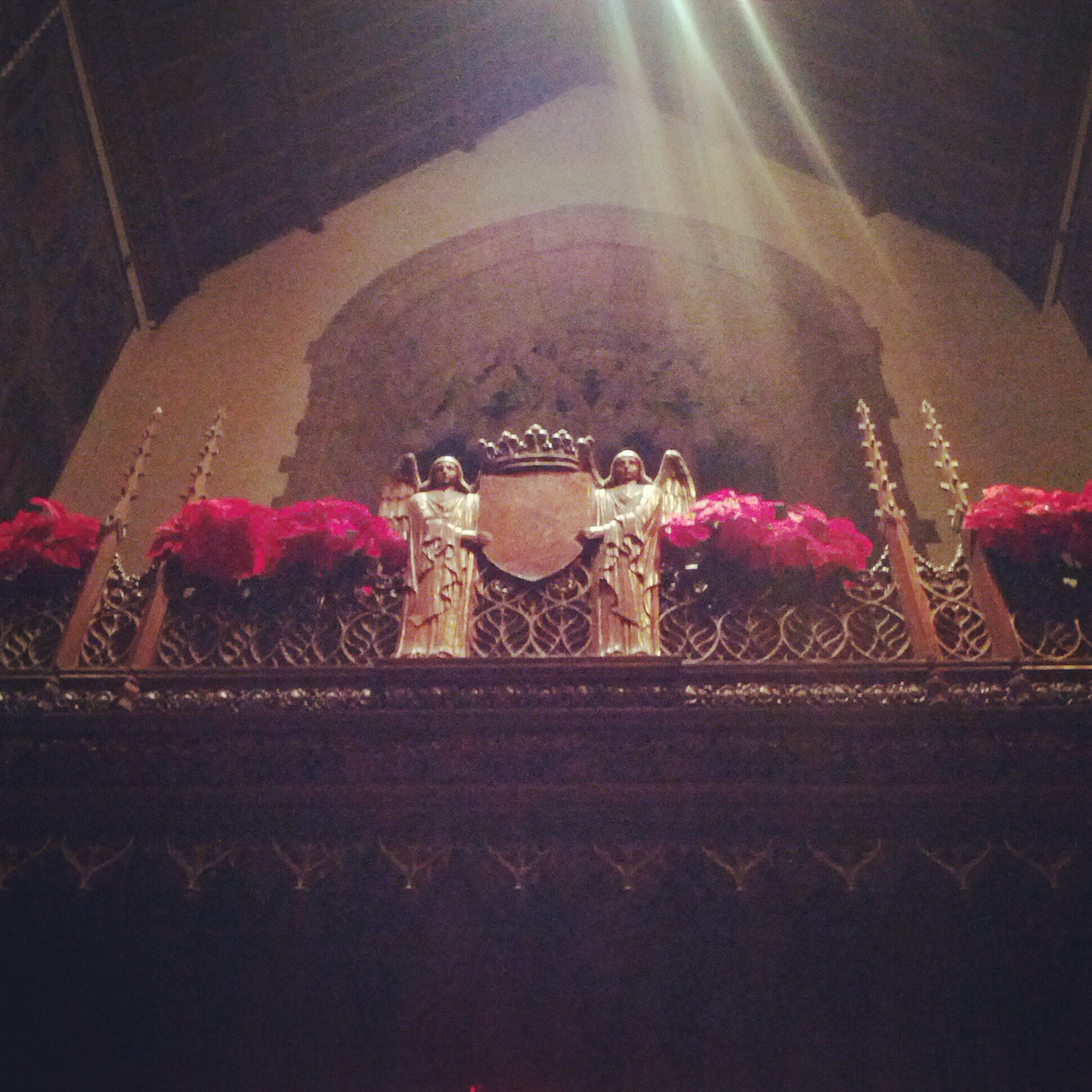 Wassail (serves 4-5, adapted from Epicurious)
6 whole cloves
3 whole allspice
1/4 inch fresh ginger root, peeled and sliced or grated
2 cinnamon sticks
6 whole white peppercorns
1/2 gallon fresh apple cider
3 ounces cranberry juice
1/3 cup light brown sugar, packed
Bourbon or spiced dark rum
Wrap cloves, allspice, ginger, cinnamon sticks and peppercorns in cheesecloth and tie with twine (or a clean rubber band). Pour apple cider and cranberry juice into a slow cooker and stir in the brown sugar. Add the spice bag and close the slow cooker. Cook on high for 2-4 hours, then stir and remove spice bag. Serve hot, with bourbon or spiced dark rum if desired. Garnish with nutmeg and a cinnamon stick.
(If you'd rather have your wassail ASAP, place all the ingredients in a large pot, bring to a boil, then turn heat down and simmer for 30 minutes.)