Rose gold is everywhere right now, and it's right up my alley: pink and sparkly! But, like blush pink, it can be a little tricky to wear, and even trickier to order online. I've tried rose gold dresses before, and they did not work at all with my skin tone. So I was pretty shocked when this dress I ordered for the Marine Corps Ball not only fit perfectly, but was also the perfect shade.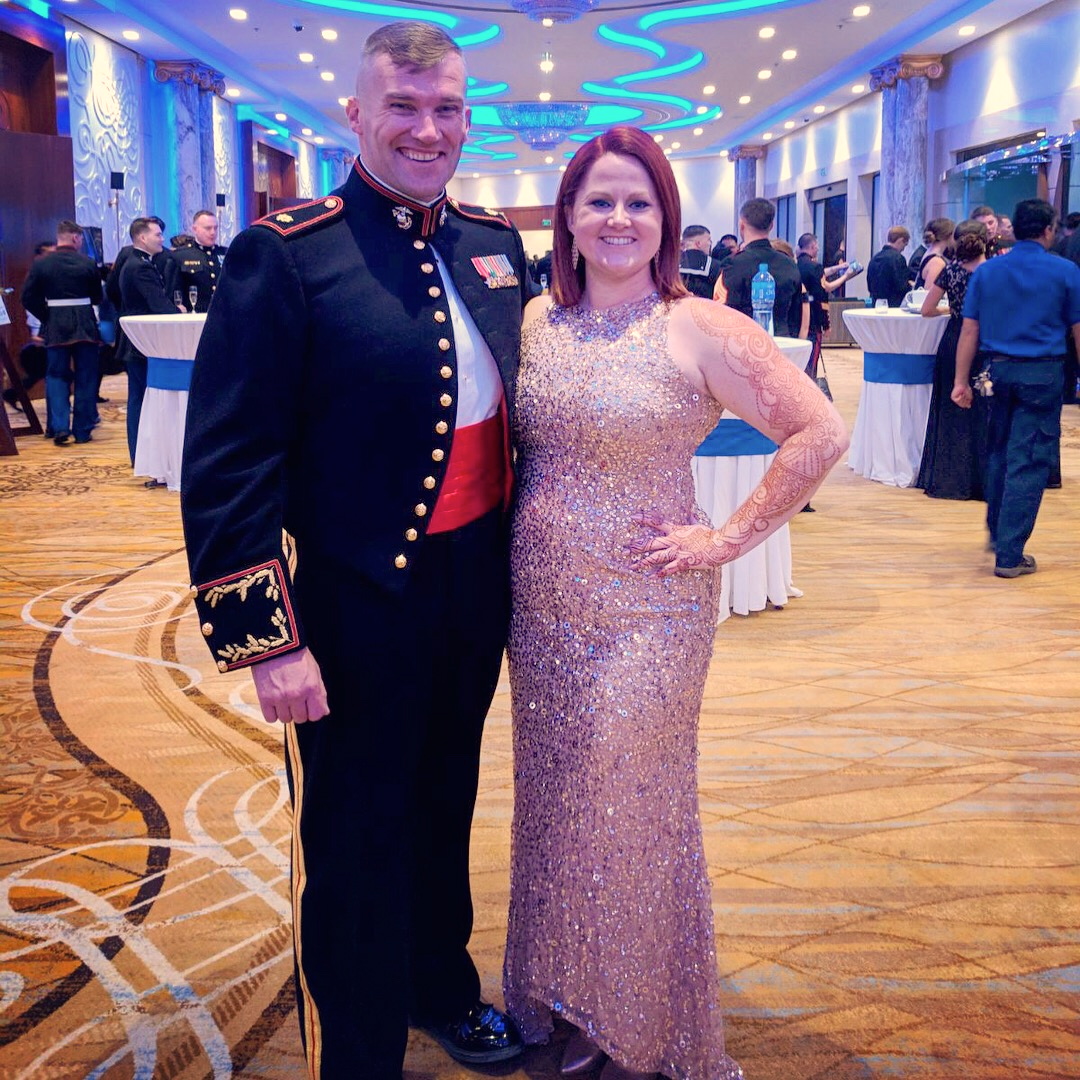 Haunani, Patty and I had henna done by the incredible Farheen the night before the ball, and I decided to go with one whole arm. Toby wanted me to ask her to put an Eagle, Globe & Anchor in the design, but I declined. Haha.
I needed cute shoes since the hemline is high-low, and I was somehow able to find the right rose gold shade on sale at the mall here, and then picked up some mermaid-esque earrings at a kiosk in the same mall. I got the bag at a Coach outlet in Italy. Ridiculous, I know!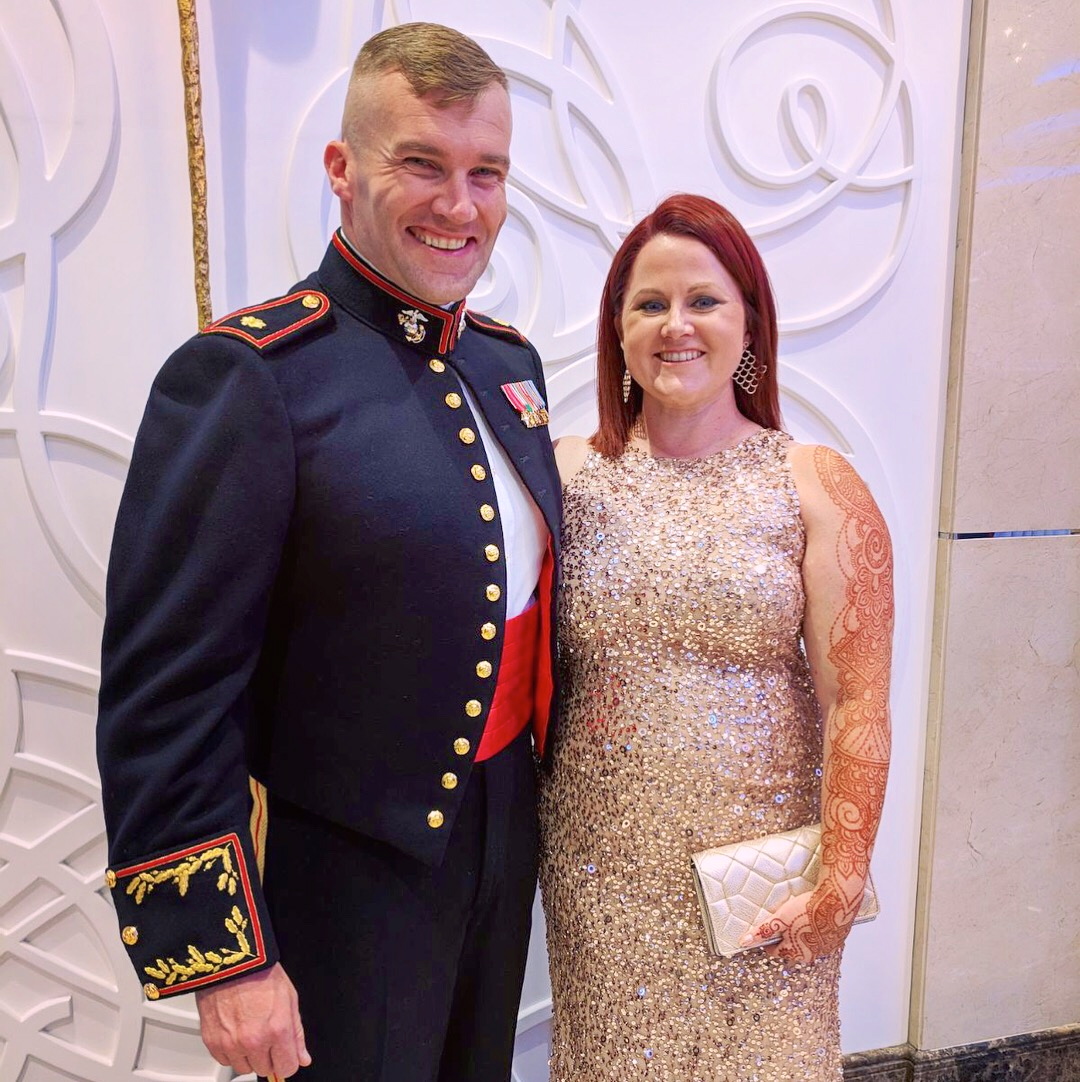 We had a great time at the ball, and Haunani, Patty and I managed to do quite a bit of dancing. We also stayed at the hotel this year, which meant we could go back and order room service after the ball was over. Definitely an awesome night!
Dress: Adrianna Papell (I got mine from Anthropologie/BHLDN, but it's also available here, and a very similar one is available here). Shoes: Milano (not available online, but these and these are similar, and these are fun for a flat option). Bag: Coach (not available online but this one, this one and this one are cute). Earrings: Purchased in Bahrain, but these are similar.
**Note: This post contains affiliate links**