A few years ago, I was visiting Phoenix for work and had the chance to see my mom's BFF. She reads the blog (hi, Beth!) and gave me a bunch of different recipes to try. One that immediately caught my eye was something called "sopapilla cheesecake," and I meant to make it as soon as I got back to California… but then I forgot, and we moved, and then we moved again, and I kept forgetting.
Then, my friend Patty and I decided to host a Cinco de Mayo party, and I realized that was the perfect occasion to try sopapilla cheesecake. After all, I LOVE sopapillas, but they are a little fussy to make, whereas this recipe looked ridiculously easy.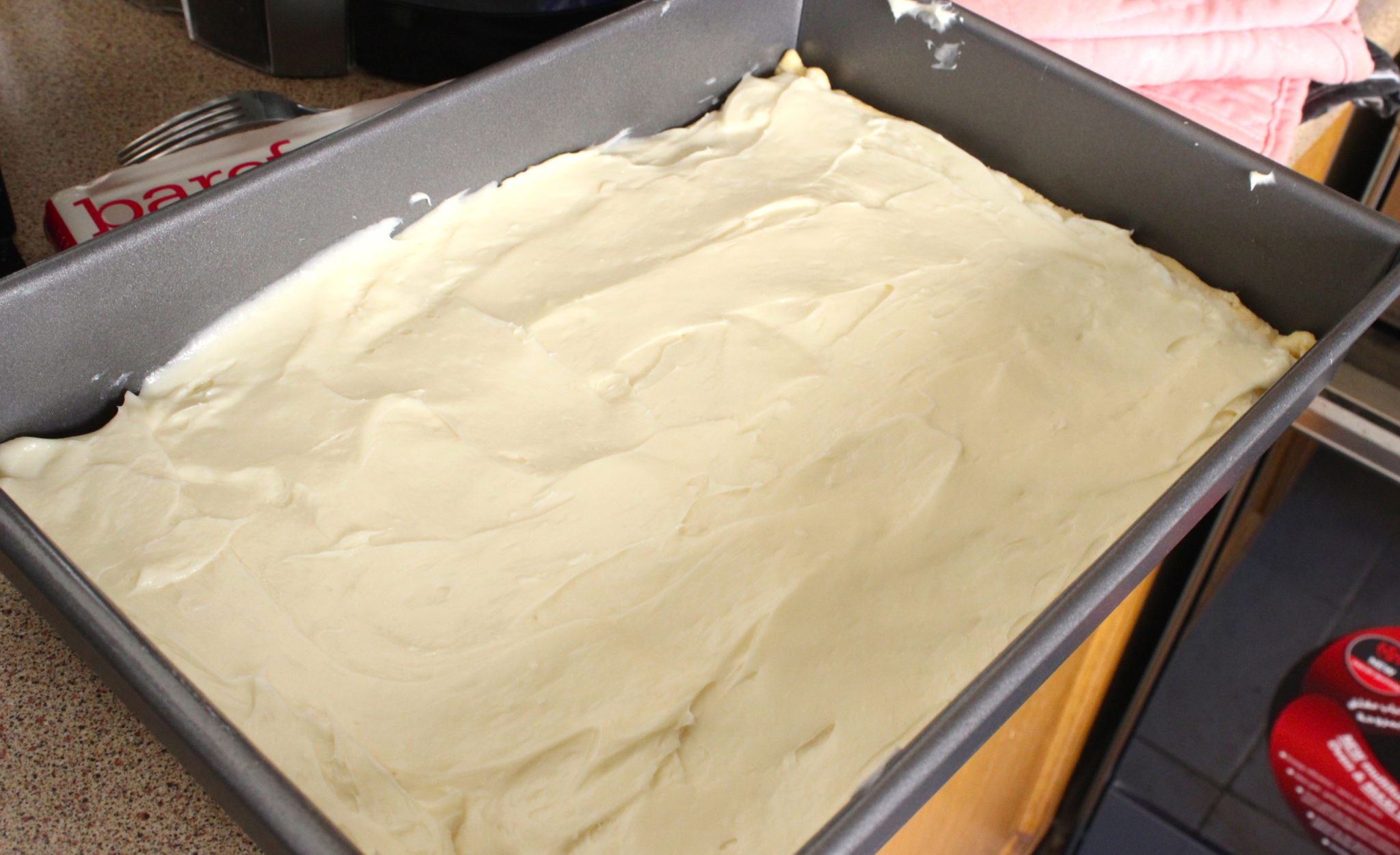 Turns out, I should have made this recipe as soon as I got back to California, and every week since. It's super simple, doesn't take a ton of time, and is good for a crowd.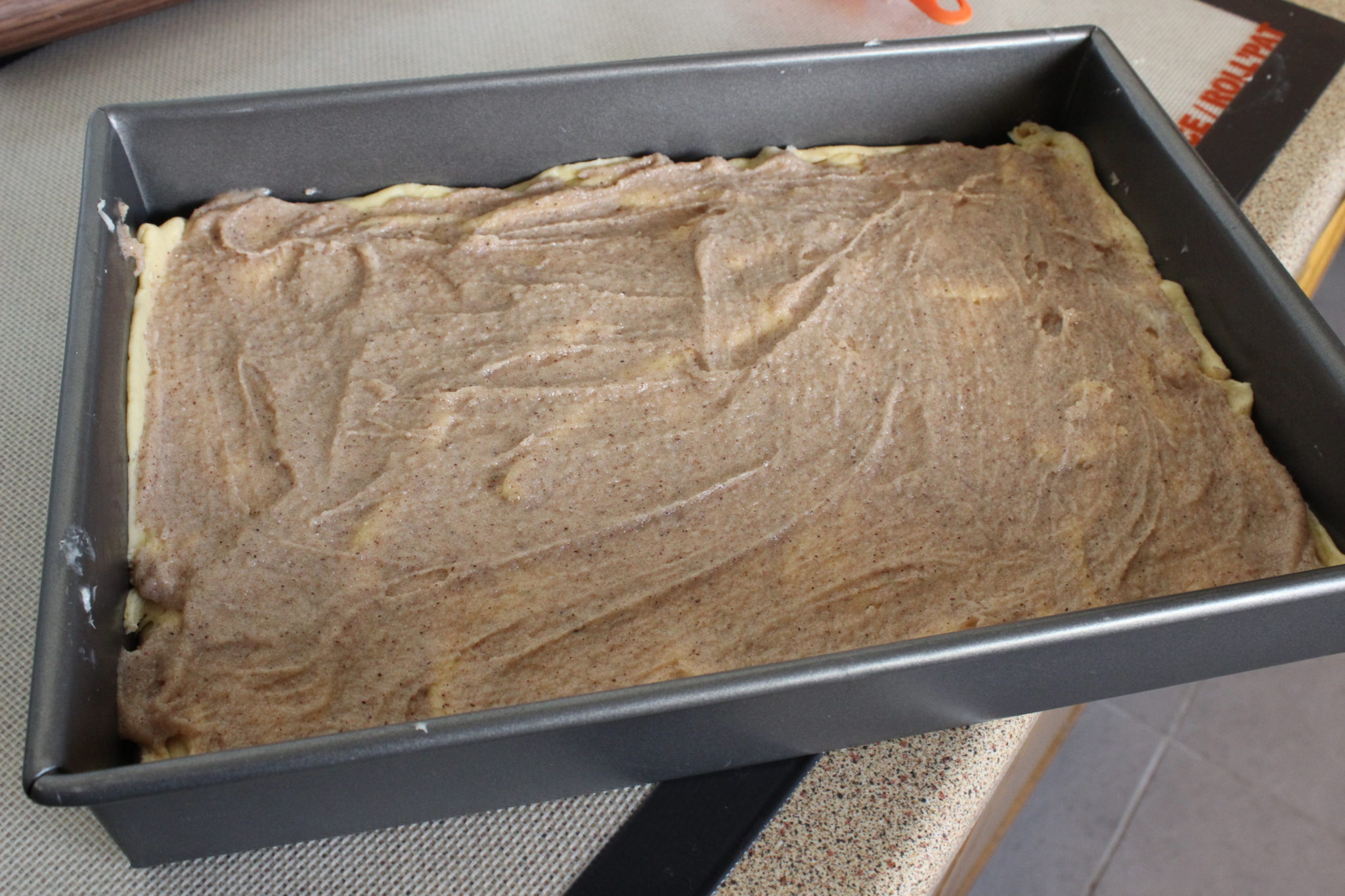 Plus, everyone absolutely loved these little bars of goodness. They taste like cheesecake-filled sopapillas, but there is no frying involved, and the cheesecake part is literally just cream cheese, sugar, and vanilla. If you have a hand-held mixer and a rolling pin, you're good to go.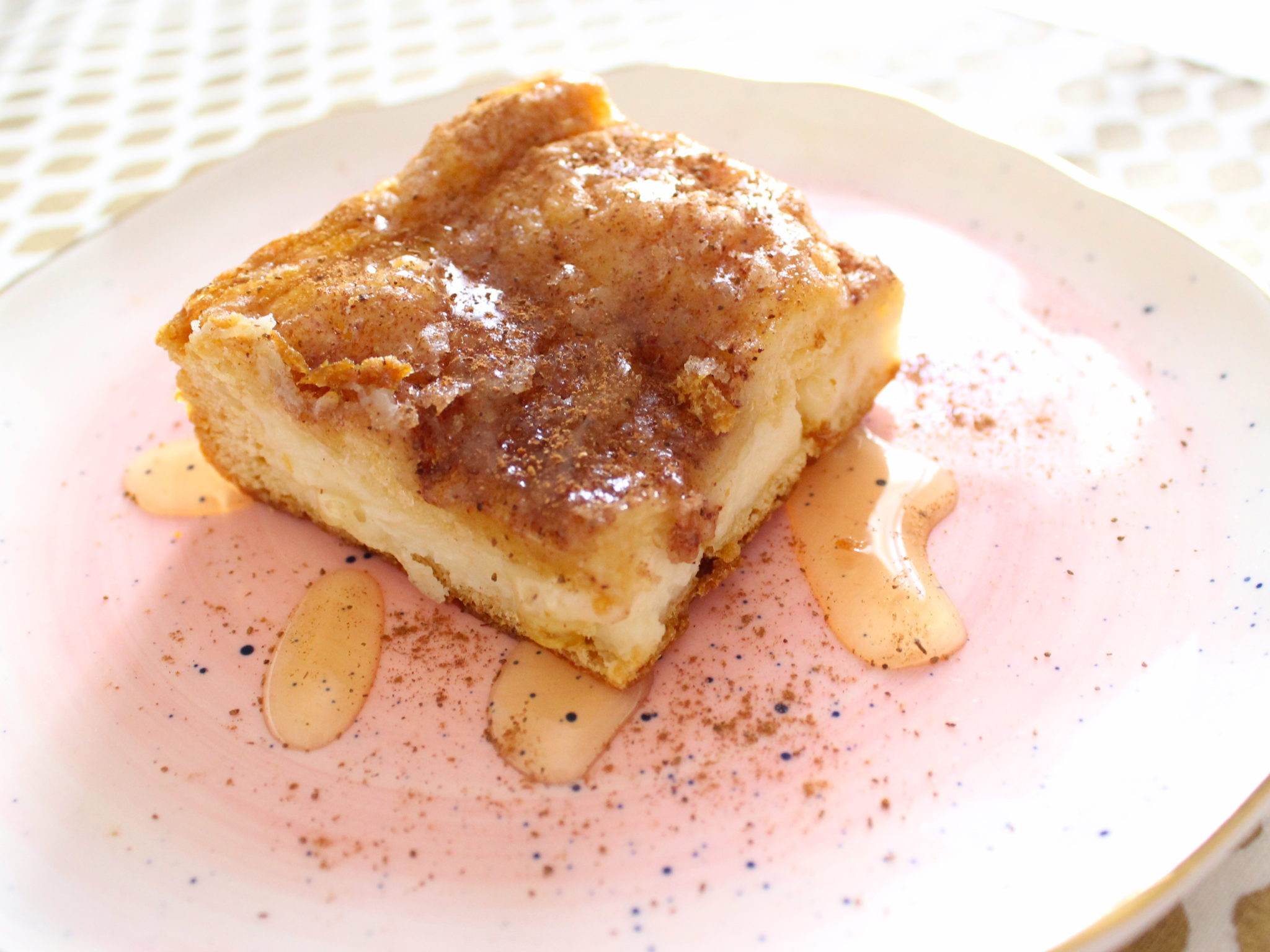 Now that I've told you about these, you really must try them soon. Don't make the same mistake I did!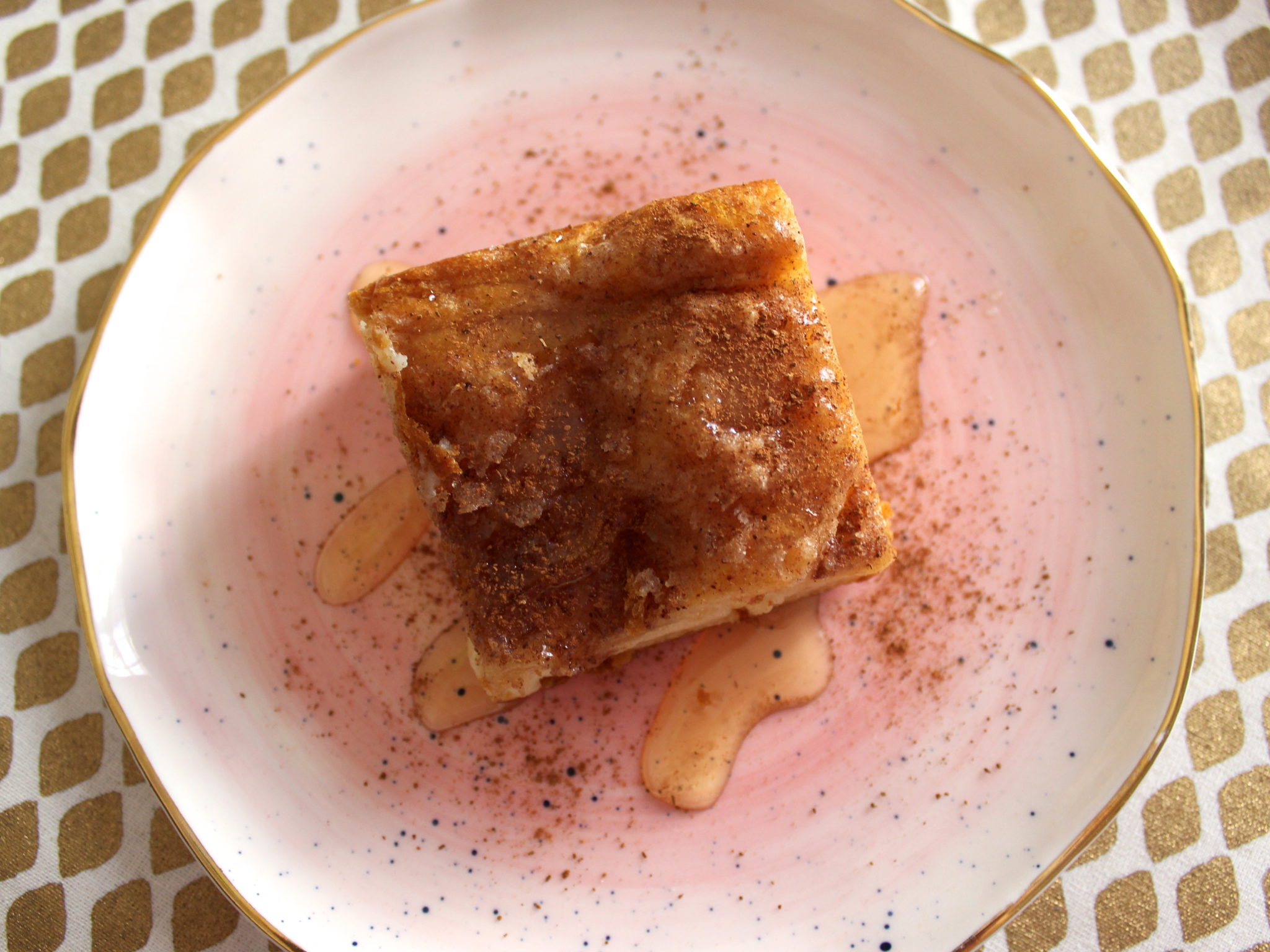 Sopapilla cheesecake bars (Makes at least 12 bars, recipe via my mom's friend Beth)
Two 8-ounce packages cream cheese, set out at room temperature for at least 30 minutes
1 cup sugar
1  1/2 teaspoons vanilla extract
Two 8-ounce cans refrigerated crescent rolls
1/2 cup sugar
1 teaspoon ground cinnamon
1/2 cup (1 stick or 110 grams) unsalted butter (set out at room temperature or zapped in the microwave for 20ish seconds)
Honey
Preheat the oven to 350F and grease a 9×13-inch cake pan.
Using a hand-held electric mixer, beat the cream cheese with 1 cup sugar and the vanilla until smooth.
Open and unroll one of the cans of crescent roll dough, smoosh the preforated parts together, and use a rolling pin to roll the dough to roughly the size of the 9×13 cake pan. Press the dough down into the pan as evenly as possible (it doesn't have to be perfect, but you do want it to cover the whole bottom of the pan).
Spread the cream cheese mixture evenly over the crescent dough, then open the other can of dough and roll it out to a 9×13-inch rectangle. Carefully place it on top of the cream cheese to cover.
Stir the remaining sugar together with the cinnamon, then add the butter and stir to blend. Spread or dot the butter mixture all over the top of the crescent dough, then stick the pan in the oven.
Bake for about 30 minutes, or until the dough is golden and puffy. Remove from the oven and drizzle the whole thing with honey, then allow to cool before cutting and serving.