Conversation hearts, boxes of chocolates, and red velvet cupcakes are all great ways to show someone you love them on Valentine's Day, but I get it: Not everyone is into treats that are full of flour, white sugar, and food coloring.
But what about a bowl packed with real fruit that happens to smell (and taste!) like strawberries and roses?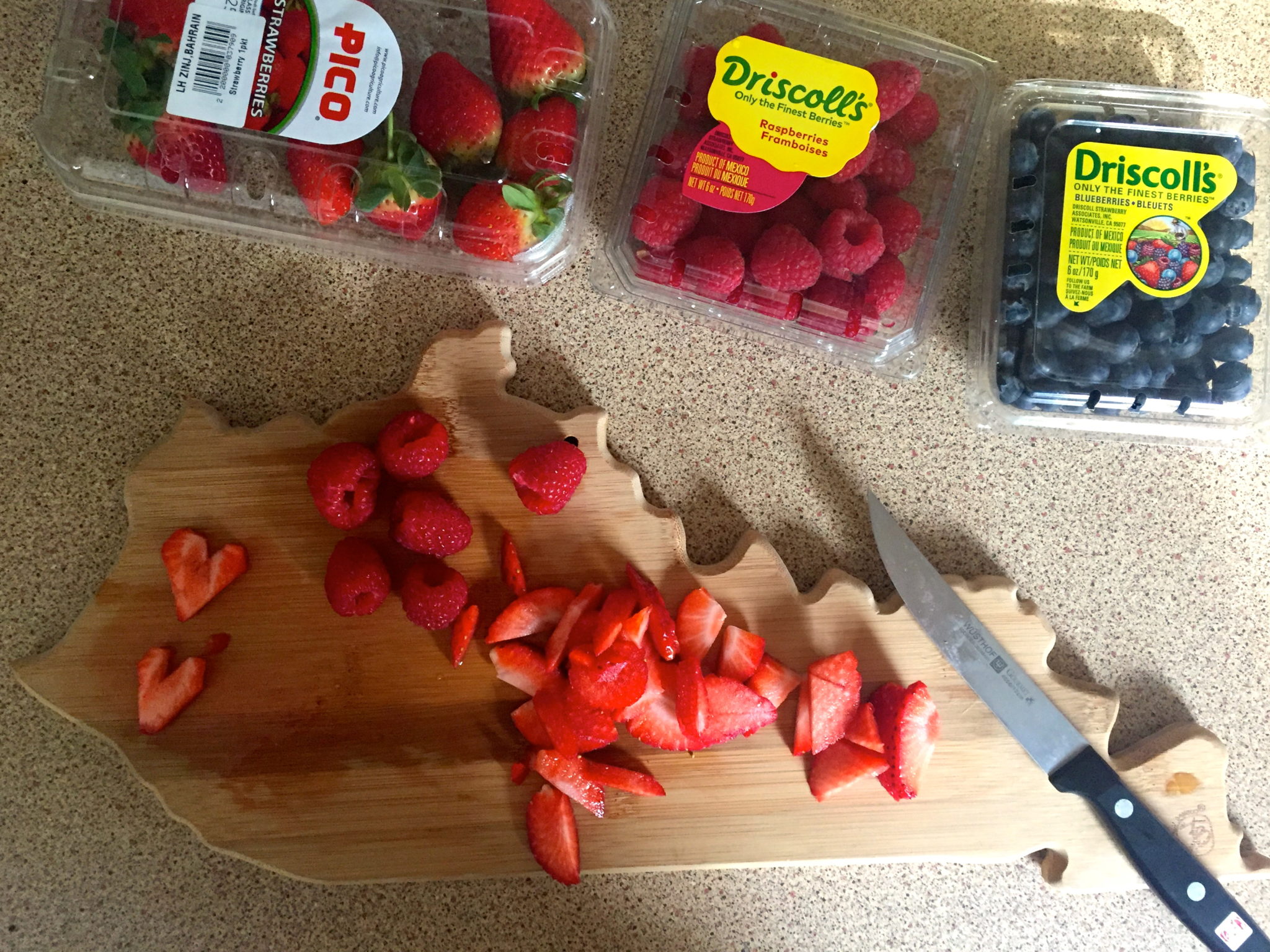 We became a bit addicted to smoothie bowls while living in California, and, happily, there were a few places in the DC area to get them. Finding them in Bahrain is a bit more challenging, and even making them ourselves is not the easiest. I haven't found anyplace that sells frozen acai or pitaya, and fresh berries are usually super expensive. But frozen berries aren't too pricey, and there was a sale on strawberries recently, so this sweetheart smoothie bowl seemed like the perfect thing to serve my sweetheart for breakfast.
You may have a difficult time finding rose water — they have a ton of it here, but I wasn't sure where to look. Avoid the rose syrups that are full of sugar and usually bright pink; rose water is clear and is basically just roses and water. And if you can't find it, don't fret. The smoothie bowl will still be delicious without it!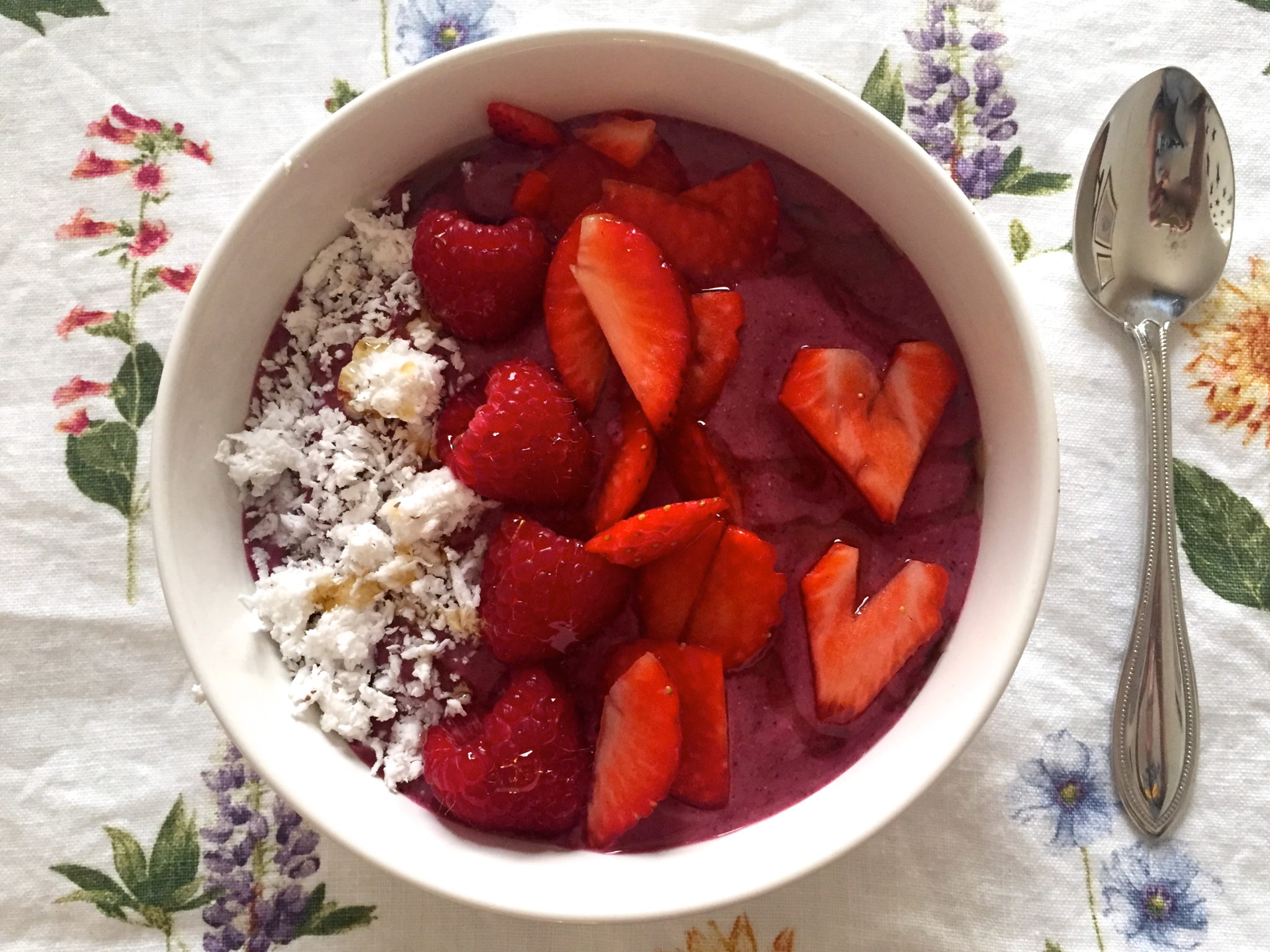 Sweetheart smoothie bowl (Makes one, adapted from the Barre 3 All In handbook)
1 banana
2 cups frozen mixed berries (I used 1 cup of strawberries and 1 cup of a "berry cherry" mix)
3 tablespoons ground flaxseed
2 teaspoons rose water (look in the baking area or international foods area at the grocery store)
1/4 cup unsweetened almond milk
fresh berries
honey (optional, but delicious!)
unsweetened coconut
Rinse and prep any fresh berries you plan to use as toppings, so they're ready. Then, blend the banana, frozen berries, flaxseed, rose water, and almond milk together in a blender until the mixture is smooth. Pour into a bowl and top with prepared berries, unsweetened coconut, and a drizzle of honey. Enjoy!