Celebrating the U.S Marine Corps birthday is a hallowed tradition for Marines all over the world, and Bahrain is no different: We attended a fabulous ball a few days before Nov. 10, and I baked some cookies in dress blue uniforms for the actual 241st birthday (I will share a step-by-step of those later!).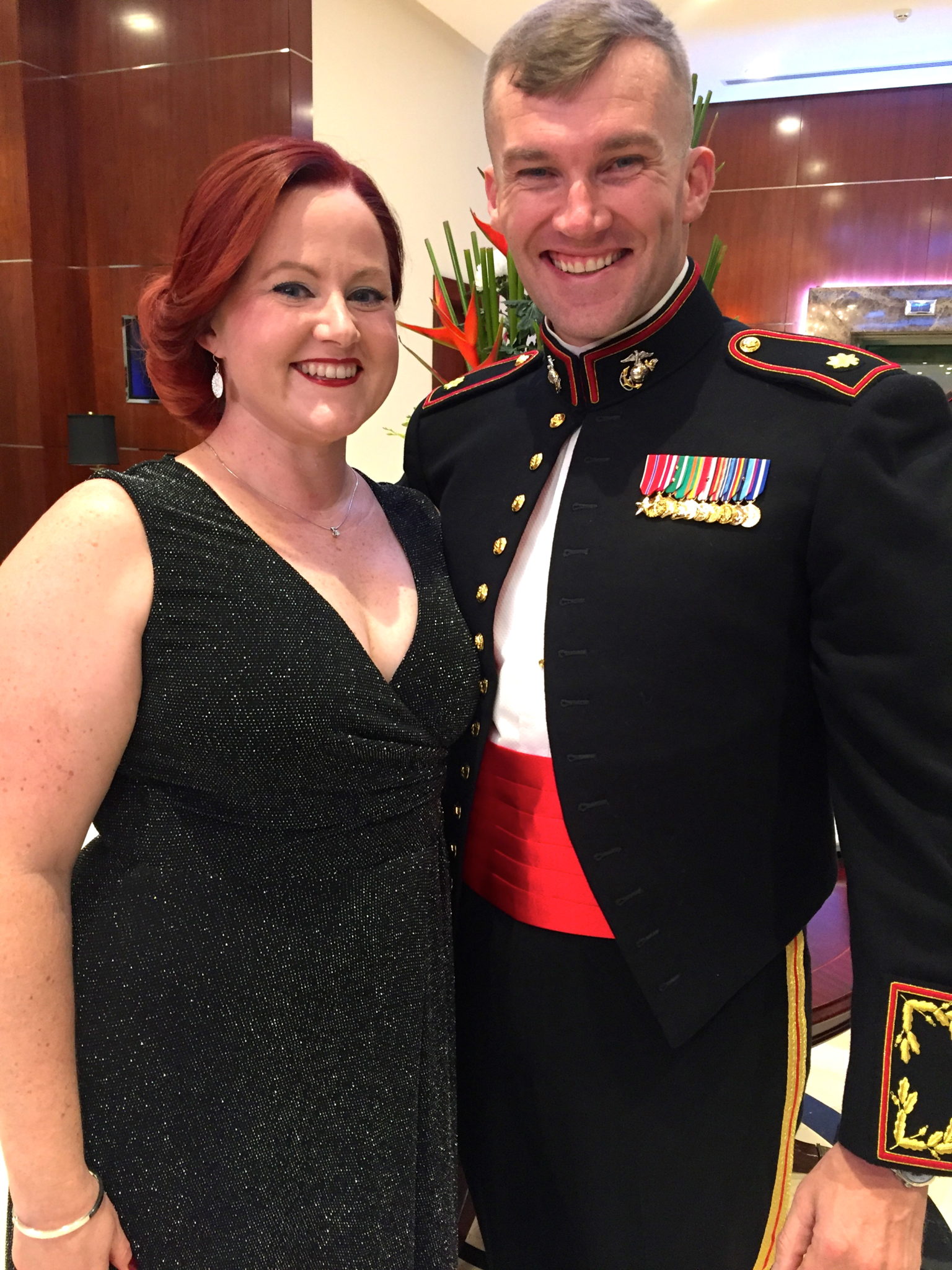 Shopping for a dress here was not quite as difficult as I had anticipated, but it wasn't as easy as in the US, either. I ordered a few online, and my friend Haunani and I went all over the place looking; I considered getting a Middle Eastern-looking dress, but ended up picking this one up at Debenhams.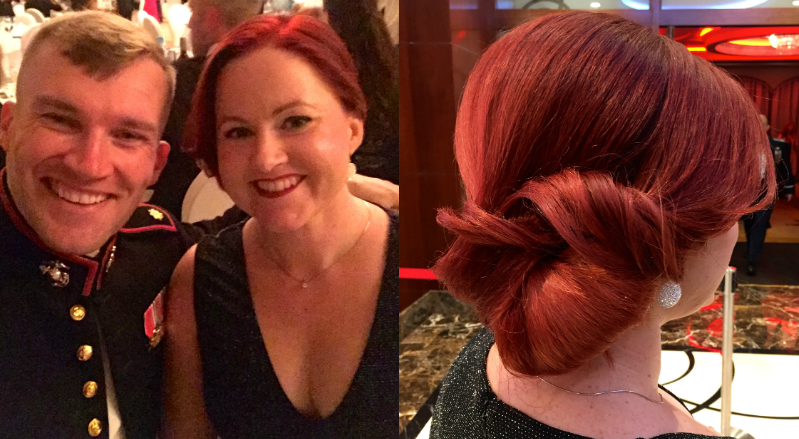 I was able to buy my earrings and a matching bracelet from a man who sells jewelry on base, and I wore them with the diamond necklace Toby got me for our first wedding anniversary. I wore shoes that I have worn to multiple events in the past (because they are about as comfortable as you can get for high heels), and one of my other friends was wearing the same pair! White House Black Market for the win.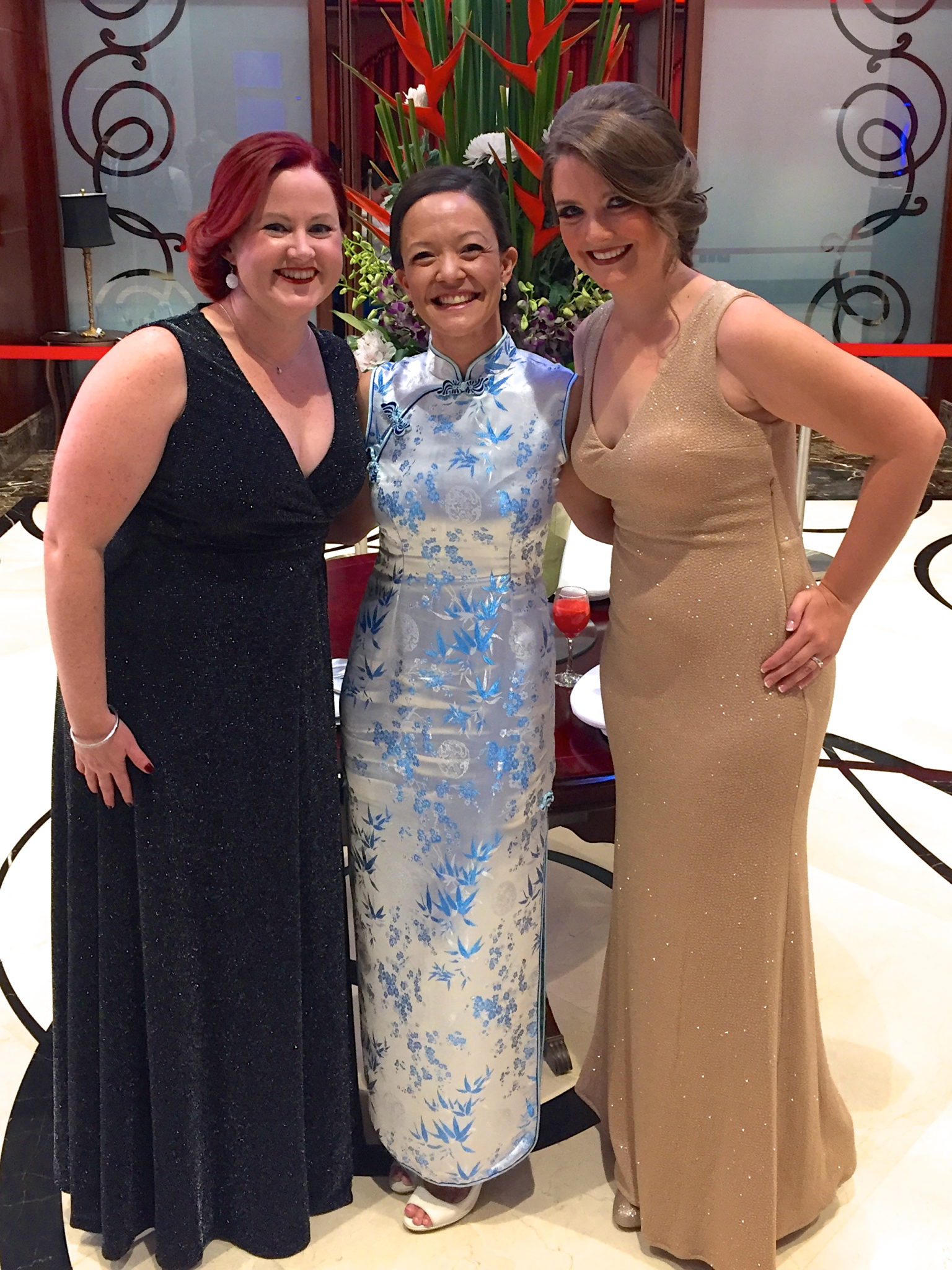 The water here is awful, and that combined with the fact that I had been bleaching my hair for more than a year before dying it pink and then red means that my current color doesn't stay long, so I had my hair colored a few days before the ball and then went back to Toni & Guy the day of for the updo.
It was definitely different than other Marine Corps balls we have been to, but we had a great time. And we sat next to the same people we sat next to last year! It's a small Marine Corps world.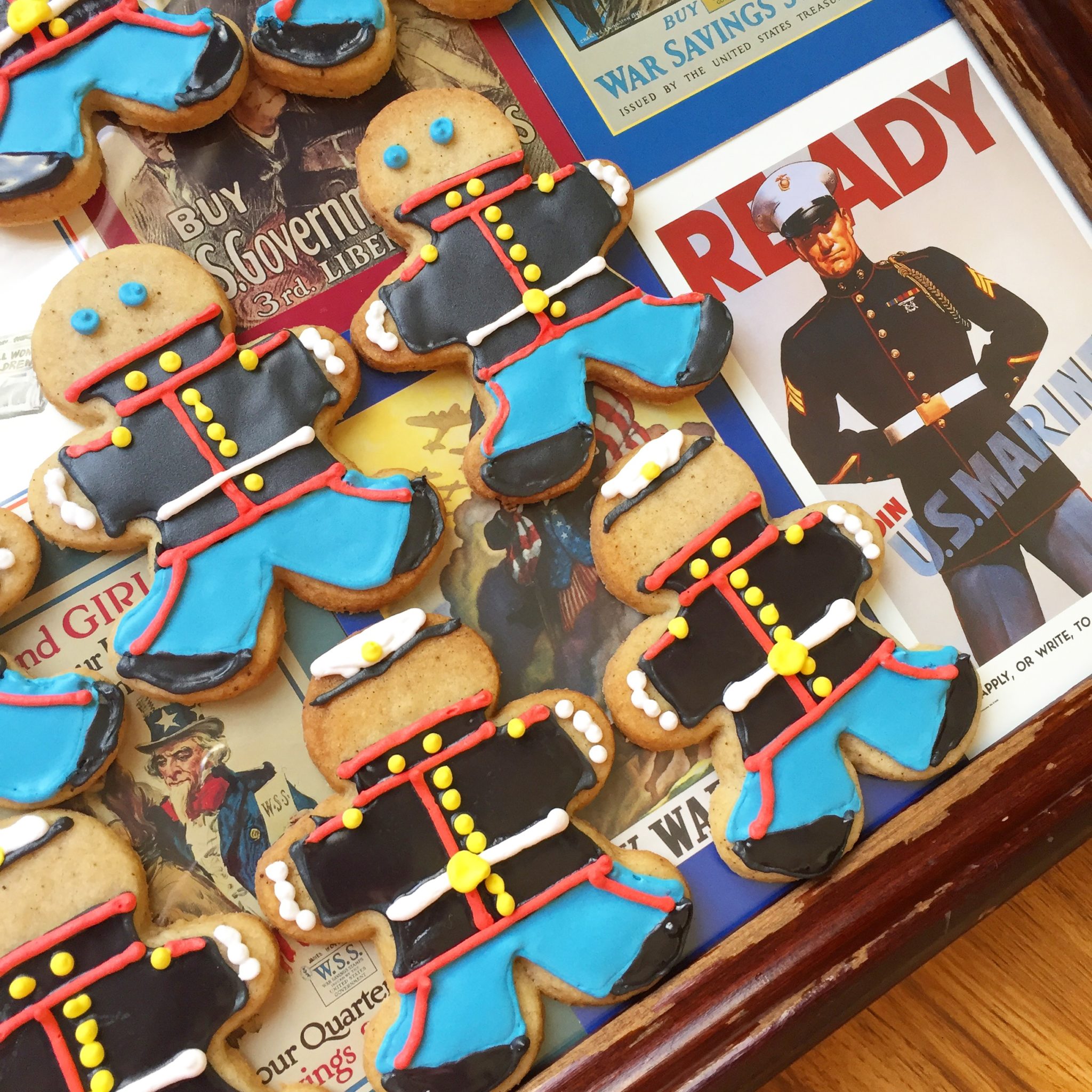 Outfit details: Dress: Phase Eight. Exact is here, but for those in the US, similar available here, here, here, and here. Shoes: White House Black Market. Old, but similar here, here, here, and here. Earrings: Purchased in Bahrain. Similar here, here, here Bracelet: Purchased in Bahrain. Similar here and here. Necklace: Hudepohl Jewelers, similar here. Lipstick: Chanel Rouge Allure Ink Matte in Choquant.
(Please note: This post includes affiliate links, which means I will earn a small commission if you click them and/or buy any of these items)