While I'm (obviously) a proponent of drinking cocktails year round, there are some drinks that just taste better in the summer. This is one of those cocktails: fresh peaches squeezed into a pitcher with lemon juice, bourbon, jalapeno simple syrup and a few sprigs of thyme. Perfect for sipping on the screened-in porch.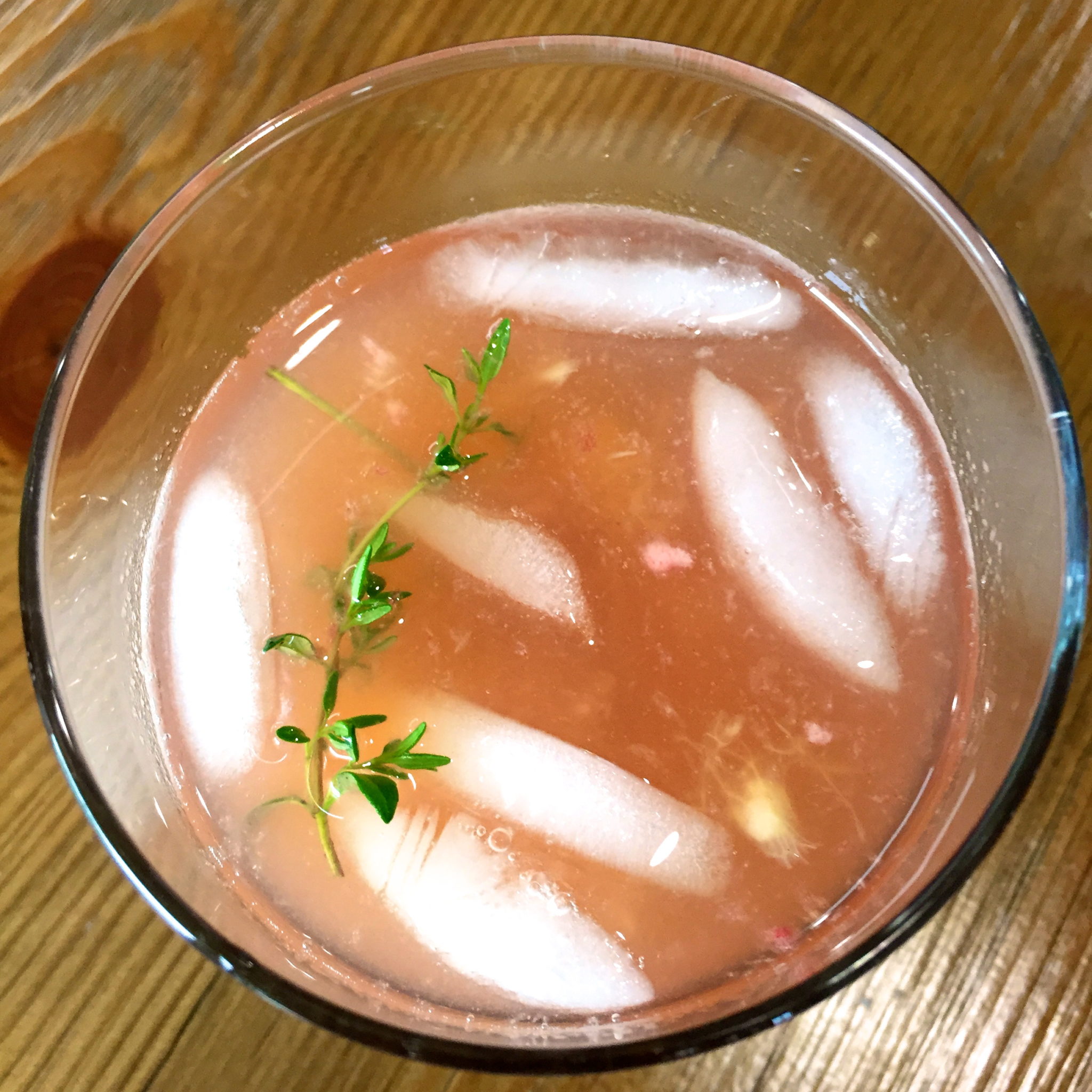 Thank you to my friend and boss Amy for finding this recipe and making a pitcher for us at my going away party… and for growing the thyme! These were absolutely delicious.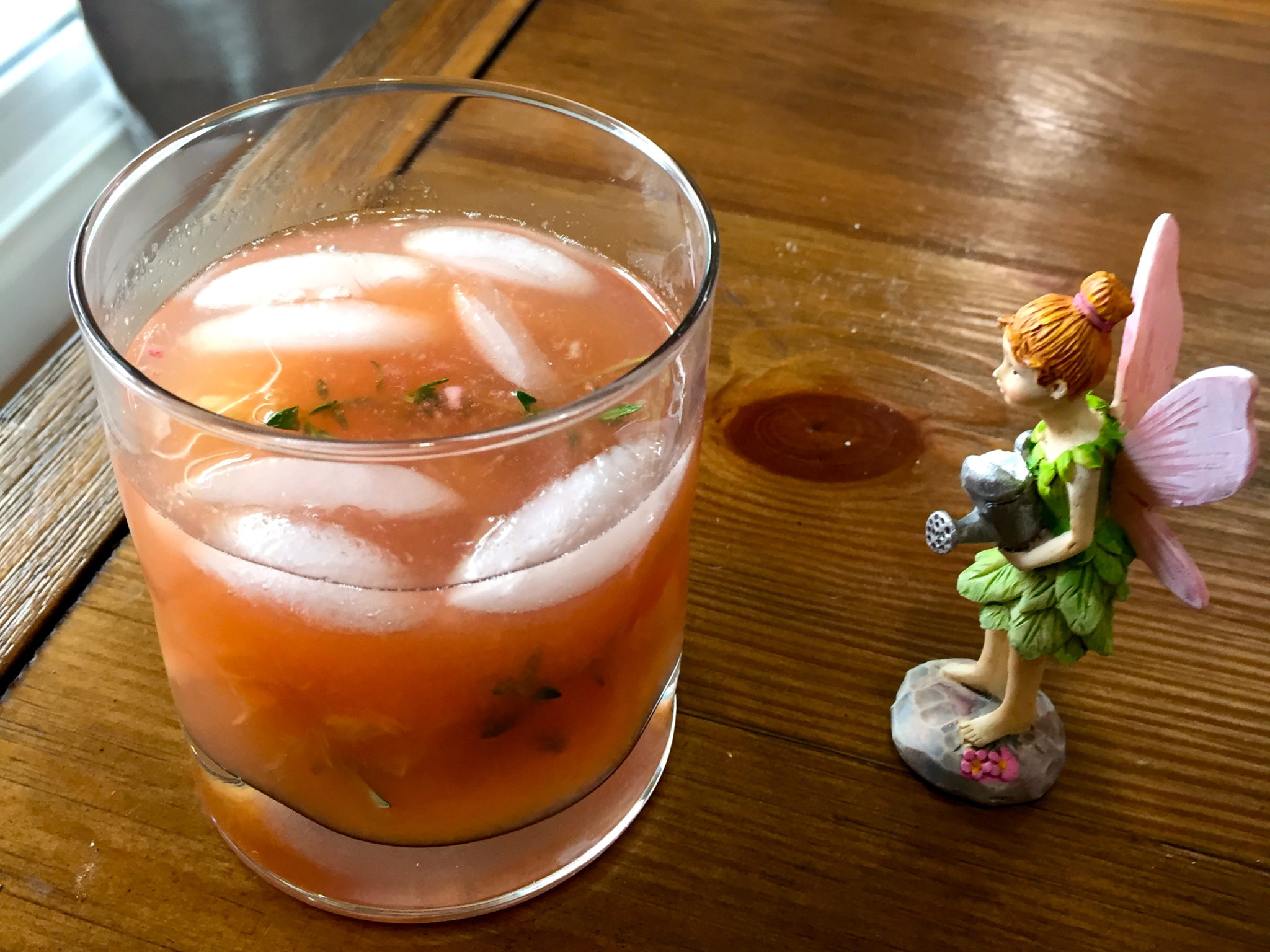 Southern Summer Sipper (Adapted slightly from A Healthy Life for Me, makes 4-6 cocktails)
5 ripe peaches
5 ounces lemon juice
5 ounces jalapeno simple syrup (*recipe below)
5-6 sprigs of thyme, plus another 4-6 for garnish
10 ounces bourbon (we used Maker's Mark)
Ice
Cut the peaches in half, remove the pits, and squeeze the peach halves over a pitcher, trying to get as much juice out as possible. Some pieces of peach will fall in, too, and you can always cut some small chunks of the squeezed peaches to add if you want more. Pour in the lemon juice, simple syrup and bourbon, add 5-6 sprigs of thyme, and stir everything together using a big spoon. Put ice in 4-6 cocktail glasses and pour the mixture over the ice, then garnish drinks with a sprig of thyme.
*For jalapeno simple syrup, combine 1 cup sugar, 1 cup water, and one jalapeno (cut in half, with seeds removed) in a saucepan or small pot. Heat on high heat, stirring and smooshing the jalapeno pieces down, until the sugar dissolves. Take the pot off the heat and allow the mixture cool for at least an hour before removing the jalapeño.