I have a problem.
I love inviting people over and making tons of food for them — way too much food, always — but I never plan it out correctly. What that means is that I'm usually still cooking when the first guests arrive, and there's always at least one thing that doesn't get made. Often, it's the non-alcoholic drink.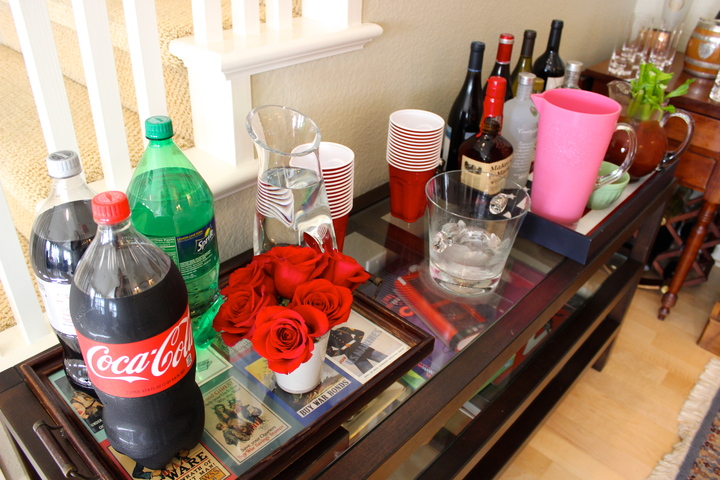 To avoid that pitfall this time, I picked a recipe that is basically made the night before. All you have to do in the morning is pour in some ginger ale and soda water, throw in a few peach slices and a sprig of mint for garnish, and put out the pitcher two minutes before guests arrive. No one will be the wiser.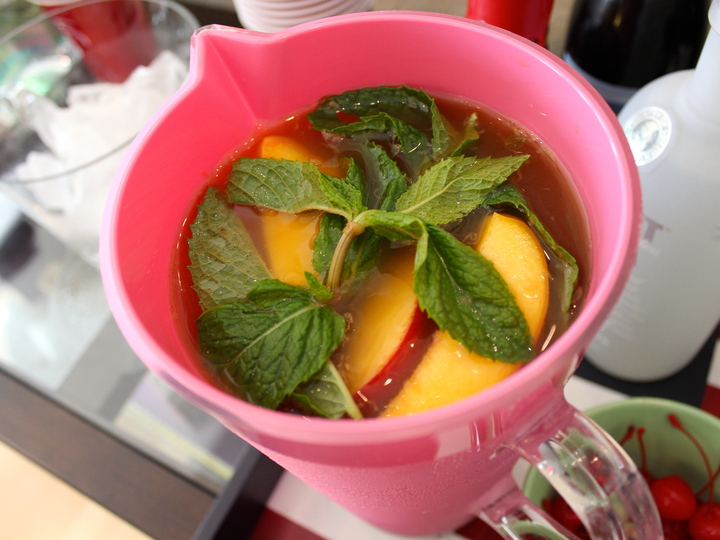 Of course, the real beauty of the recipe isn't when or how you make it: It's that the balance of sweet tea, peach nectar, lemonade, mint and bubbles is perfect and refreshing… and just as delightful without alcohol as it is with a bit of bourbon (or even some peach shnapps). Try it this weekend!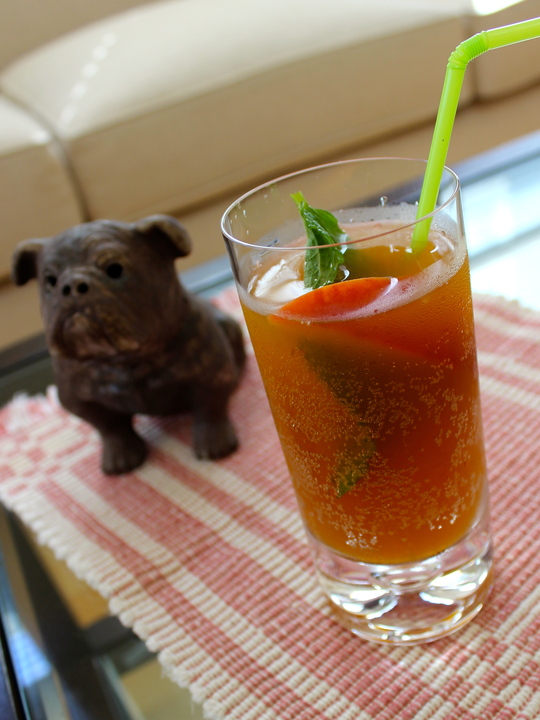 Georgia peach tea punch (Makes about a gallon, adapated from Southern Living)
4 cups water
3 family-size tea bags (I have purchased these in Maryland and in California, so you probably can find them where you are, too — this time, I got the Lipton kind that's designed for iced tea)
2 cups loosely packed fresh mint leaves (this is about two packages, but you might want to get three, just in case)
1 (33.8-oz.) carton peach nectar
1/2 of a 12-oz. can frozen lemonade concentrate, thawed
1/2 cup simple syrup (instructions for how to make some really quickly below)
1 liter (4 1/4 cups) ginger ale
1 liter (4 1/4 cups) club soda
Ice, for serving
1 fresh peach and an extra sprig of mint or two for garnish
Pour water into a medium pot or saucepan (use one you have a lid for) and heat it over high heat. When the water boils, add the tea bags and mint leaves and set a timer for one minute. When the timer goes off, take the pot off the heat, cover the pot and let the whole thing steep for 10 minutes.
When the mixture is done steeping, remove the tea bags and mint leaves and throw them away. Pour the mixture into a container (or just keep it in the pot) and add the peach nectar, lemonade concentrate and simple syrup. Stir well, then cover the mixture and refrigerate it for at least 8 and up to 24 hours. Make sure you put the ginger ale and club soda in the fridge, too, so they will be cold when you make the punch.
Once the mixture is cold, stir in the ginger ale and club soda, then ladle the whole mixture (or as much will fit) into a pitcher. Rinse the peach and cut it into wedges. Add a few peach slices and a sprig of mint to the pitcher for garnish. Serve over ice.
Simple syrup: To make your own simple syrup very quickly, combine 1 part sugar to 1 part water in a jar or container with a secure lid. Put the lid on the container/jar and shake the whole thing until the sugar is dissolved. Store the unused simple syrup in the refrigerator. (You can also make simple syrup by dissolving the sugar in hot water, but that requires cooling. This method is much faster)