My good friend Melissa came to visit last month, and after the awesome experience we had last year at afternoon tea, we wanted to try a new place.
We went to Shakespeare's Corner Shoppe, which was lovely and very good (I especially loved the Welsh rarebit and the meringues with raspberry), but our service was crazy slow.
Melissa and I met up with Isabel and her friend Anna, and we all had different kinds of delicious tea. The shop has a tea-sniffing area you go to first to choose which type you'd like, and I had Scottish caramel, which tasted almost like a caramel latte when mixed with a bit of cream and sugar.
Though Melissa was visiting for her birthday, we went to tea on her unbirthday. Also, I dressed like Alice in Wonderland without totally meaning to. So it was a bit of a mad tea party, I suppose.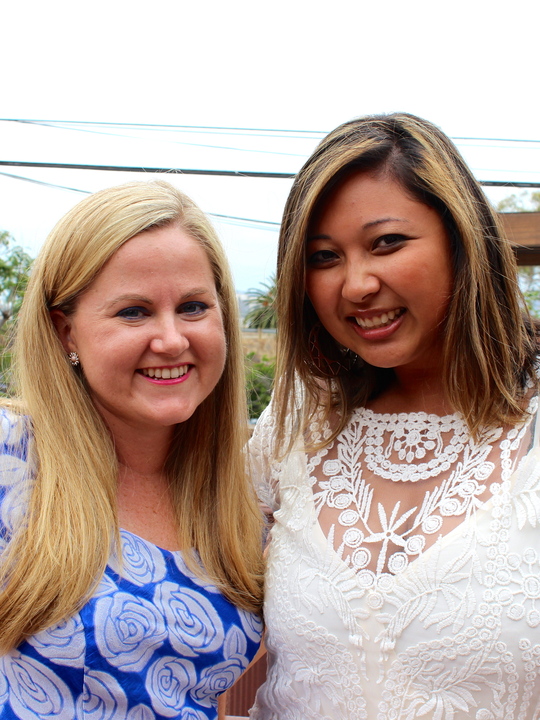 I figured I could be a bit ridiculous with the accessories, since it was afternoon tea, so I broke out the bow shoes and the completely impractical beaded rose clutch.
I also decided that my dress called for twirling, so…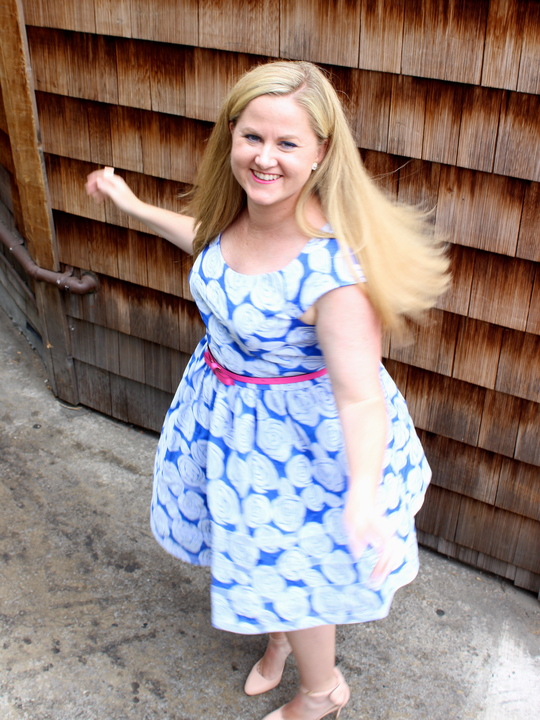 "Curtsy while you're thinking what to say. It saves time." — Lewis Carroll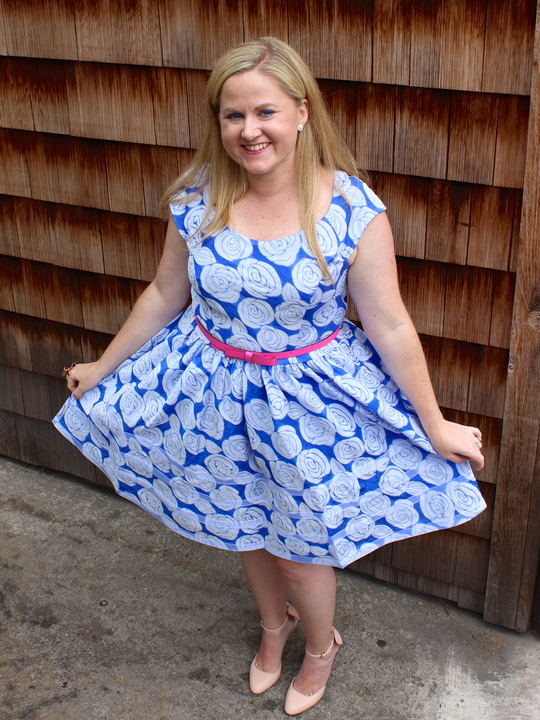 Jen's outfit: Dress: Betsey Johnson (on sale), Shoes: J.Crew (on sale), Bag: Lilly Pulitzer (old), Belt: Kate Spade (similar), Earrings: Kate Spade (similar), Ring: Kate Spade (similar), Lipstick: Lancome "wannabe"
Melissa's outfit: Dress: Forever21 (similar), Top (worn over dress): Suzy Shier, Shoes: Michael Kors