When I was getting my hair color done on Saturday at Twig Hair Lounge, I noticed a sign for Sustainable Beauty Day. The event, in honor of Earth Day, raises money for the Fruit Tree Planting Foundation. And Twig was offering a braid bar and flower-crown making, along with other fun activities, so I decided to make a braid appointment.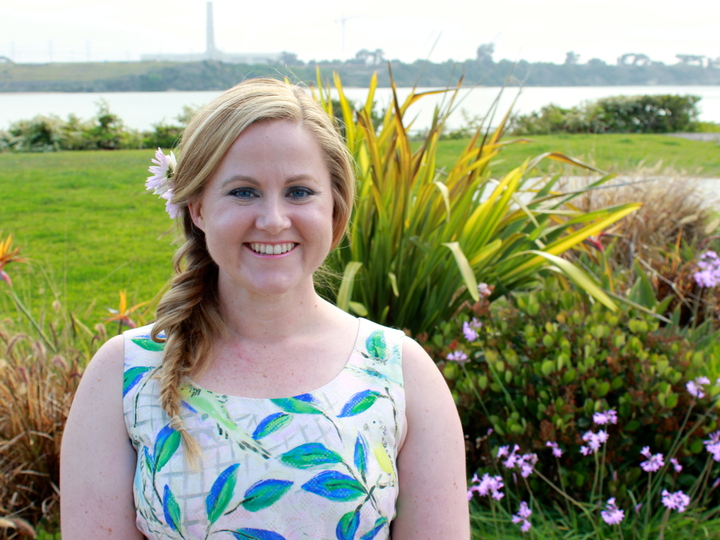 Andenise — who did my fabulous updo for the Marine Corps Ball — showed me how to do a couple of different braids, and confirmed that it is POSSIBLE to do a crown braid with my hair, but it's not easy.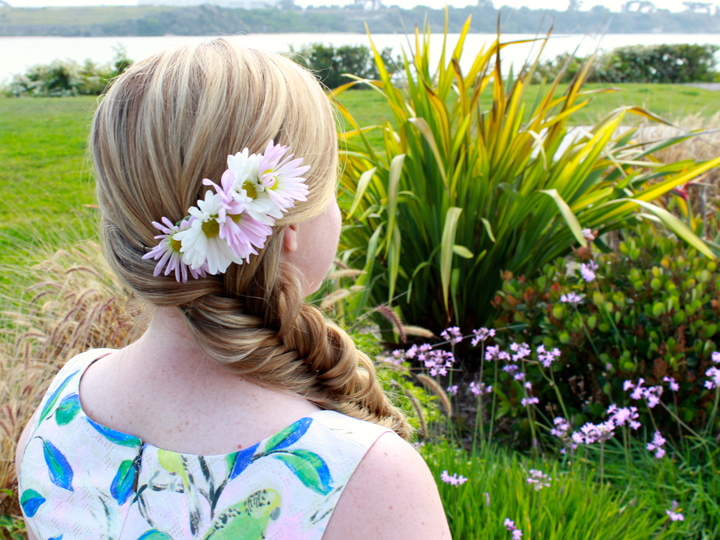 She also did this gorgeous fishtail braid, which Toby said looked like a mermaid tail. Then another fabulous Twig stylist helped me make the flower thing. It was originally going to be a headband, but we decided it looked better at the top of the braid.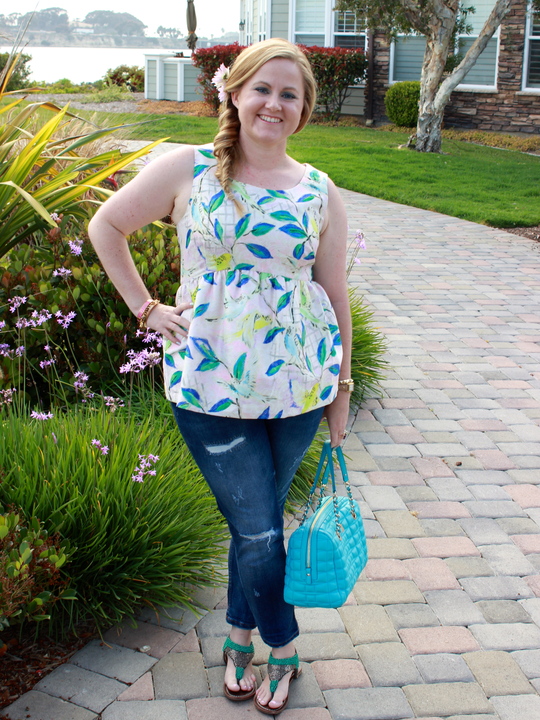 I was already wearing this pink peplum top with a bird print and a hint of gold sparkle, so the light purple and white flowers were perfect. And since I was fancied up a bit, and Toby and I both had Monday off, we decided to go to dinner at Pacific Coast Grill in Cardiff-by-the-Sea: a delicious restaurant with a spectacular view of the beach.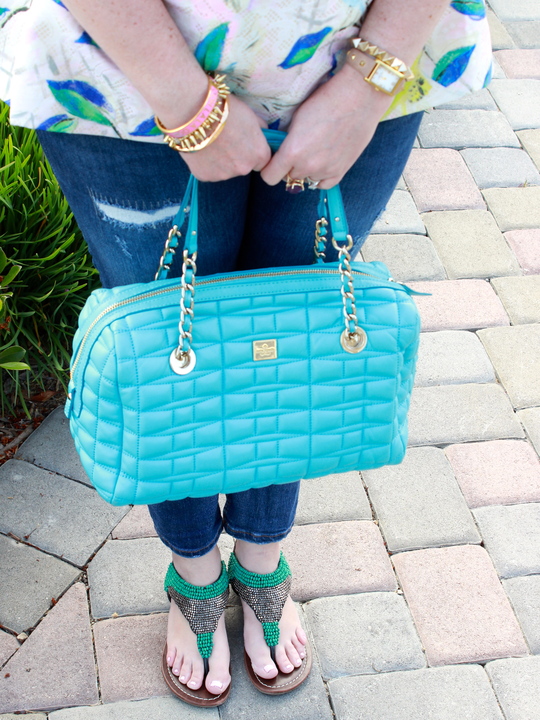 I used to fishtail braid my hair all the time in middle school (when my hair was much shorter, and also permed!), but I haven't really done it in forever. I like the way it looked, but because of my layers it didn't stay quite as well as I would have liked. I think I will probably stick to variations on regular, French and Dutch braids for now, but the fishtail is fun for special not-too-fancy occasions, don't you think?
Top: Anthropologie (old, similar, similar, similar), Jeans: Zara (similar), Bag: Kate Spade (old, similar color, similar bag), Sandals: Anthropologie (old, similar, similar, similar, similar), Sweater: J.Crew (old), Bracelets: Kate Spade, Bauble Bar, Stella and Dot