So, Christmas is over. We braved the mall and ran in the snow and tried (and failed) to work off all that Christmas ham and macaroni and cheese and cranberry sauce (3 miles in the pool so far this week). But the holidays aren't done yet! Even if you had to go back to work for a few days this week, there's another long holiday weekend approaching. And you're going to need something for breakfast.
For that, let me humbly suggest a Dutch baby pancake. For a few reasons: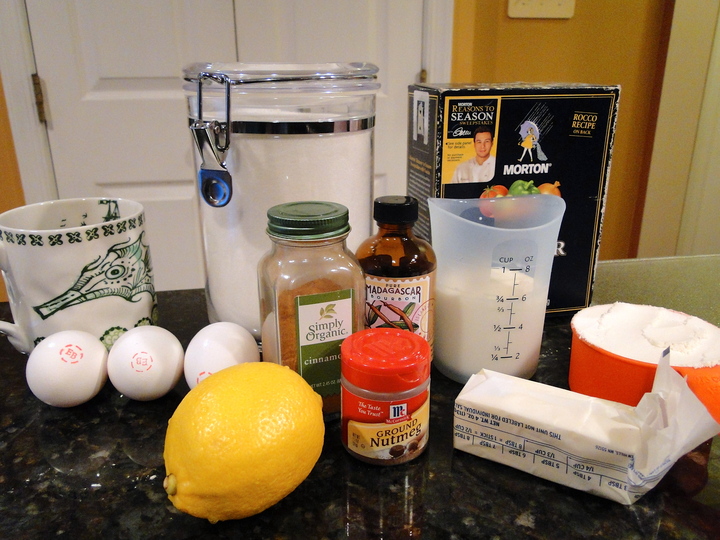 1. It looks cool, but is very easy to make and, unlike its non-Dutch cousins, doesn't require careful flipping or standing over a hot griddle.
2. It is very adaptable and, though we used lemon sugar here, would taste fabulous with some kind of fruity jam or sauce you may have left over from a holiday dinner.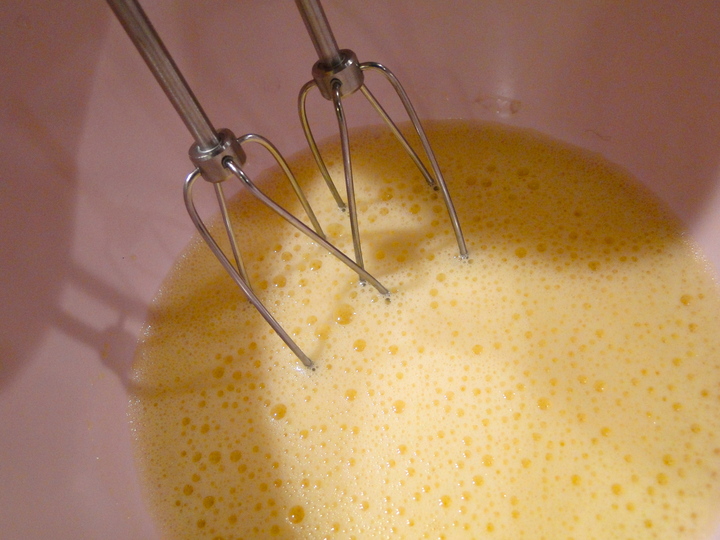 3. It has a funny name, which makes it even more delicious.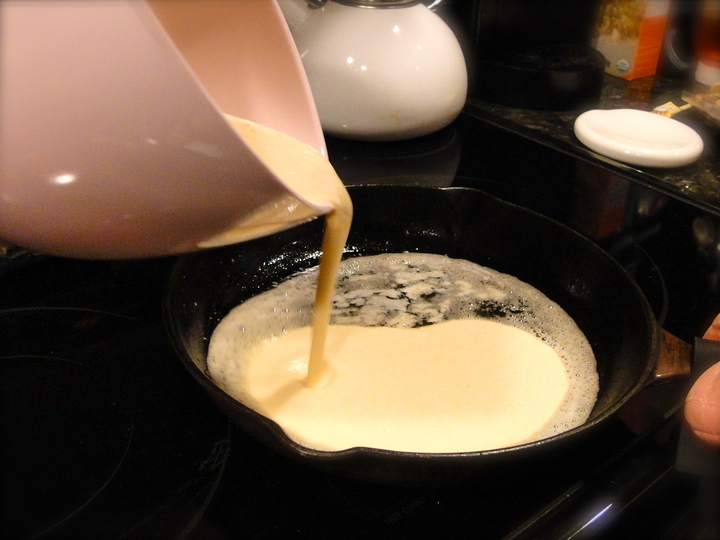 Toby actually made this (he's typically in charge of weekend breakfasts at our house), and we were both a little freaked out by how it works. You just mix up the batter, pour it into a hot skillet and then pop the skillet in the oven. The oven does the rest.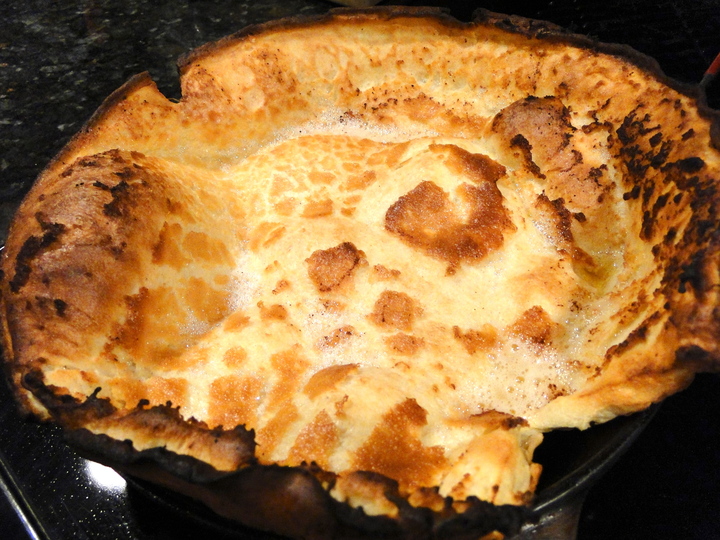 Just sprinkle on the lemon sugar or top with jam and serve.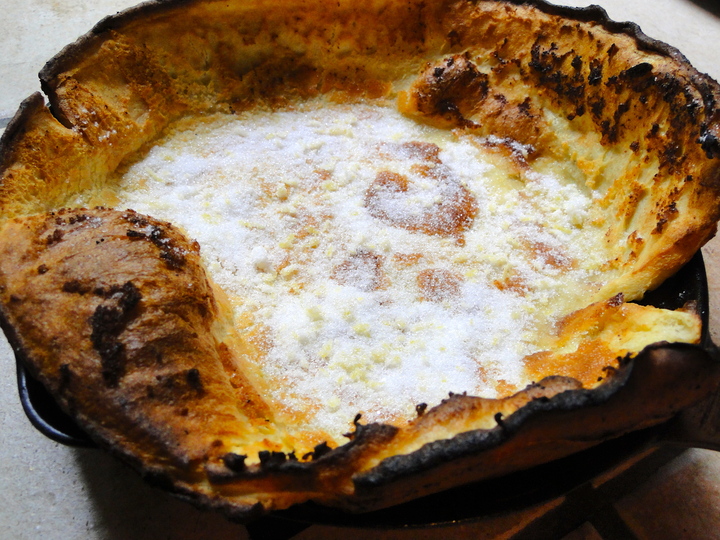 Yes, we overbaked ours a bit. Whatever. It was still good.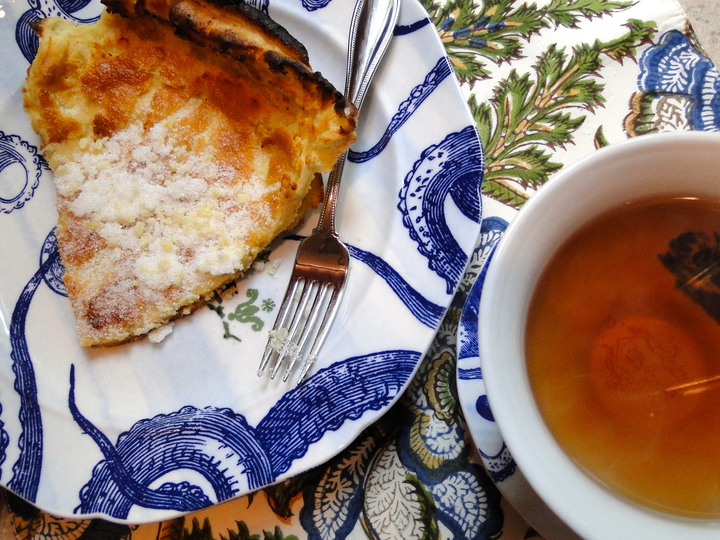 Dutch baby with lemon sugar (Adapted slightly from Gourmet, serves 4)
For optional lemon sugar: 1/3 cup sugar and 2 teaspoons lemon zest
For pancake:
3 large eggs (let them sit out on the counter for 20-30 minutes before starting)
2/3 cup whole milk (let this sit out, too)
2/3 cup all-purpose flour
1/4 teaspoon pure vanilla extract
1/4 teaspoon cinnamon
1/8 teaspoon grated nutmeg
1/8 teaspoon salt
1/2 stick (4 tablespoons) unsalted butter, cut into pieces
Place a 10-inch cast-iron skillet (or similar oven-proof skillet) on the middle rack of the oven and preheat oven to 450F.
Stir the sugar and zest together in a small bowl.
Beat the eggs with an electric mixer at high speed (or whisk, if you're looking for an arm workout) until frothy. Add the milk, flour, vanilla and spices and beat until smooth. The batter will seem liquidy.
Carefully remove the skillet from the oven (remember the handle will be very hot!) and add the butter pieces to the skillet. Swirl the skillet (using an oven mitt!) or use a spoon to coat the skillet with the melted butter.
Pour the batter into the skillet and put the skillet back in the oven.
Bake until the pancake is puffy and golden, 18-20 minutes. Sprinkle with lemon sugar (or top with jam) and serve warm.